Black Bean Recipes- Black bean, probably the most underrated ingredient among all pulses, makes its appearance in a few regional Indian cuisines once in a while, particularly in North India. Among our endless repertoire of dal recipes, it too finds a rare inclusion, and is cooked similarly with a range of aromatic spices to make a soothing bowl of dal, which is accompanied with hot rotis or naans.
A native of America, black bean, also known as black turtle bean, is very popular in Latin American cuisines and commonly used to make a hearty bowl of soup, in burritos and tacos, or enchiladas and chili. It also features in other International cuisines including countries like Cuba, Brazil, Venezuela, and Dominican Republic among others.
Similar to red kidney bean or rajma, which is commonly cooked in almost every Indian household, black bean is pre-soaked in water first before being cooked. Research studies suggest that not only does it make cooking easier, but doing so also removes certain sugars which cause flatulence. Coming to the cooking method, you can either pressure cook the beans or cook them on the gas stove along with water and other flavour enhancers to soften them. You can use them to make soups, fillings for sandwiches and pastas, burger patties and tikkas, healthy salads, fried rice - you name it!
While black bean is often confused with black soybean, which is used in the making of Asian black bean sauce, the two belong to different families. You will commonly find black bean in the market. So bring home a pack and start experimenting! Besides bringing variety to your palate, black bean also comes with a host of health benefits, regulating blood sugar and heart health.
If you are wondering how to get started, we present out 6 best black bean recipes that can spruce up your regular fare. From refreshing salads to wholesome burgers and more!
Winner of the weekly Guilt-Free contest makes a healthy low-fat black bean salad. It's easy and delicious.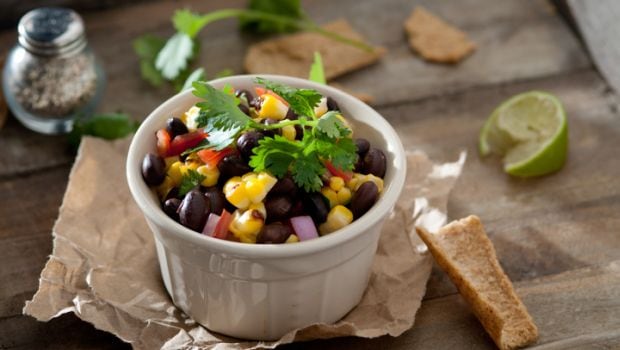 A salad worth giving a try and you will keep coming back to it!
Black beans push over chickpeas in this recipe to make this classic dip. Blend them with fresh herbs and spices, and serve with breads.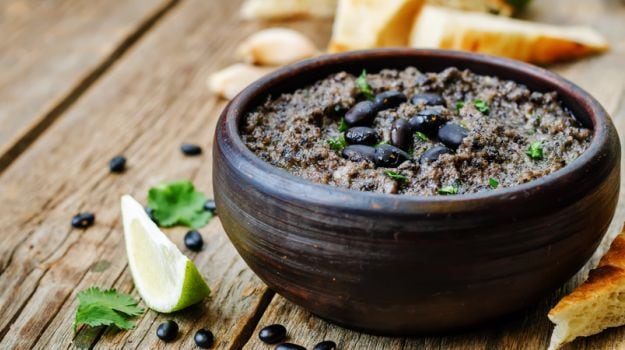 Serve this with a finger food of your choice or spread it over a slice of bread.
A wholesome burger where the patty is made with a mixture of black beans, seasonal veggies and a range of spices.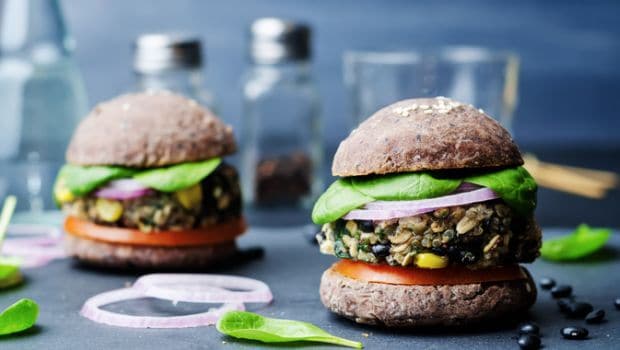 Best way to feed some nutrients in your kid's diet.
Juicy tomatoes stuffed with a delicious mixture of assorted beans, corn, olives and cheese, and baked till perfect.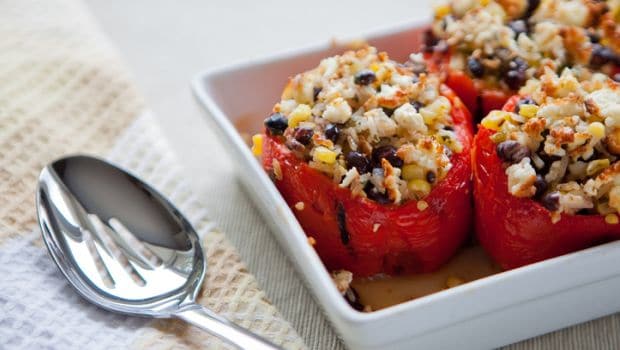 A delectable stuffed tomatoes recipe to serve as a side dish on your next dinner table.
A true blue Mexican dish, this quesadilla dish has grilled tortillas filled with mixed bean puree, fried crisp and served with sour cream dip.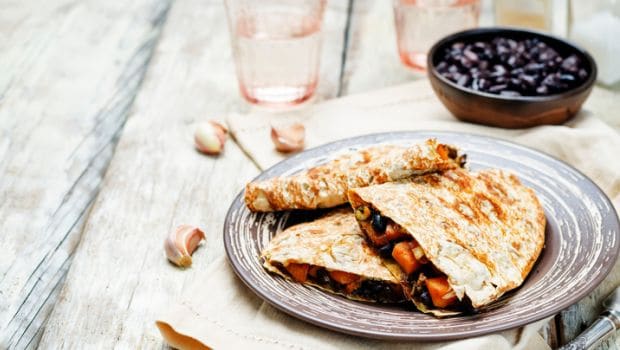 Prepare this for your next Sunday brunch!
A mouth-watering dish of chicken chunks cooked in a spicy, peppery suace of black bean along with chillies, soy sauce and garlic. Perfect dish to serve with steamed rice or noodles.
Serve this as a semi-dry dish at the dinner table accompanied with fried rice.