Drizzle
ice cream
, fruits, a slice of cake or
cheesecake
with one of these tasty toppers. Think gooey chocolate, vibrant fruity, or rich liquor-laced - there is a sauce for every dessert! Many of these are used for filling,
garnish
, topping, and plating — or just to jazz up any dessert when you are feeling extra fancy. Not only do
dessert
sauces add flavor, but they also play a role in presentation. The contrast creates stunning, decorative accents for your desserts and pastries.Here are a few sauces to be on top of your dessert game, literally, all the time.
1. Basic Chocolate Sauce
There is no such thing as too much
chocolate
. A chocolate sauce is as popular as it is versatile. And the best bit - it goes well with everything and is super easy to make. This version can be stored in a refrigerator for four to five days.
Cooking Time:
10 minutes
Ingredients:
·Dark chocolate chips - 200gm
·Cream - 200gm
Method:
All you need to do is boil the cream in a sauce pan and pour it over chopped chocolate. Mix well while hot and pour over ice creams,
brownies
and in
cold coffees
. This sauce can be used hot as well as cold. But make sure you store it in a refrigerator and consume within five days.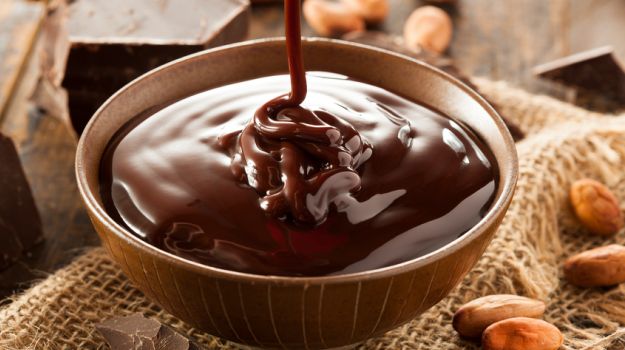 2. Raspberry Sauce
The fresh flavour of a fruity sauce is always enticing. This
raspberry
sauce is a tarty accompaniment to savouries as well. I love this on pancakes.
Cooking Time:
15 minutes
Ingredients:
· 500gm frozen raspberry
· 50gm icing sugar
Method:
Churn the raspberry in a mixer to make a puree. Put this puree and 50gm
icing sugar
in a saucepan and bring it to a slight boil just until the sugar is well mixed. This should take 5-10 minutes. Strain this through a fine sieve and cool. This sauce must always be served cold and can be stored for 4 to 5 days.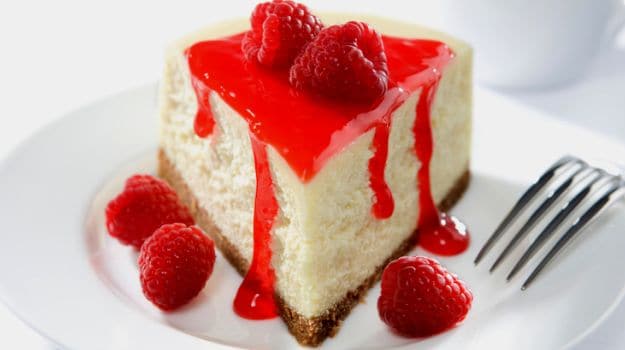 3. Praline Sauce
This nutty sauce is a personal favourite. A basic sponge cake becomes a
gourmet
pudding with a generous dose of this sauce.
Cooking Time:
30 minutes
Ingredients:
· 2 cups pecans
· 1 1/2 cups sugar
· 1 cup water
· 1 cup heavy cream
· 1/4 cup bourbon
Method:
Preheat the oven to 180° Celsius. Spread the pecans on a rimmed baking sheet and bake for 12 minutes, or until browned and fragrant. Let them cool, then coarsely chop the pecans. In a medium saucepan, combine the
sugar
and water and cook over moderate heat without stirring, until a deep amber caramel forms, about 20 minutes. Gradually stir in the
heavy cream
and continue stirring to dissolve any lumps of
caramel
, about 2 minutes. Remove from the heat and stir in the bourbon and the pecans. Serve the sauce warm or at room temperature. This sauce can be refrigerated for three days.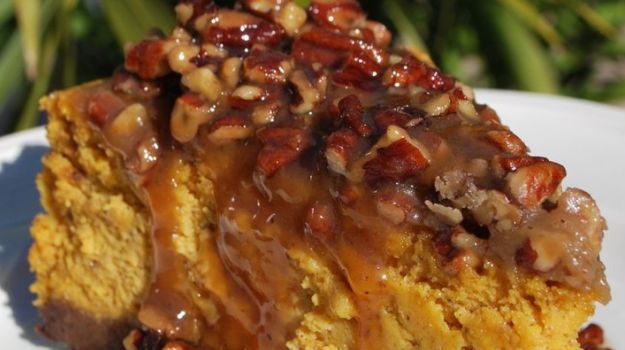 4. Rum Sauce
There is nothing that spells festive cheer more than a generous dose of this sinful sauce on fresh warm brownies paired with vanilla ice cream. Don't believe me? Go on, try it!
Cooking Time:
10 minutes
Ingredients:
·2 tablespoons butter
·1 tablespoon cornstarch
·1 cup milk
·1/2 cup sugar
·3 tablespoons white or dark rum
Method:
Melt butter in a small saucepan over medium heat. Mix together the sugar and cornstarch, and stir into the butter. Pour in milk, and cook stirring frequently until the mixture begins to boil. Continue cooking until thick, stirring constantly. Remove from heat, and stir in the rum. Serve warm.
5. Citrus Sauce
This zesty sauce goes well with sweets and savouries alike. Try a cracker or pretzel with this and you will know what I mean.
Cooking Time:
20 minutes
Ingredients:
·1 cup orange juice
·2 tablespoons lemon juice
·1/2 cup honey
·1 1/2 tablespoon arrow root powder
·2 teaspoons lemon zest
·A pinch of paprika flakes
Method:
In a small saucepan over low heat, whisk together the orange juice and arrowroot powder. Whisk in lemon juice and honey, and cook stirring until thickened. Stir in the lemon zest, paprika and serve. This sauce does not last more than two days so finish up fast!