Carrot Recipes- Carrots are lovely all year round. They are not just good to add crispness to a salad but are also great to cook with. The smell of grated carrot cooking in condensed milk and pure ghee lingers in many North Indian homes and marks the beginning of a chilly winter, and the 'carrot season'. Gorgeous red coloured carrots flood the market and are quickly bagged by those who enjoy seasonal cooking.

They're crunchy, crispy and have a sweet, subtle and pleasant taste. Some like to chomp them raw and some like them glazed, baked, grilled or roasted. (Raw carrots good, cooked carrots bad: Our fickle food tastes)

Carrots come in many different colours - white, yellow, red, and purple. While the red ones seems to be more commonly found in North India, you can find the orange ones in the South of India. Carrots are used in vegetables, daal, salads and desserts. They're cooked with rice to give it a minty aroma and a whole lot of depth. Grate them and use them in coleslaw, dice them small and cook them with peas, cumin and chilli or just drizzle some oil and grill them.

Carrot juice, also known as Gajar Kanji, the one made from deep-red carrots, is also spoken of as a real health drink. It doesn't just sharpen your eyesight, but can also restore it. In fact, urban legend states that eating large quantities of carrot will allow one to see in the dark. Carrots are a great source of antioxidants, Vitamin A and Vitamin C. They're also rich in alkaline elements which works as a blood purifier. They're high on calcium, keep the intestines free from bacteria and can help lower alarmingly high levels of uric acid. (Carrot, orange and ginger juice)


How to Pick the Right Carrots? | Tips and Tricks
Carrots can give you good skin, shiny hair and also help with digestion. This makes it very important that they be treated with respect. Pick the ones that are of medium size, firm, unblemished and have a smooth surface. They can be stored in your fridge for up to 2 weeks and do not wash before you put them away. Washing them beforehand reduces their life span.

To celebrate carrot season, we worked with some of the country's top chefs to compile a list of our favourite carrot recipes. They're clever, creative, time-tested and will undoubtedly whet your appetite.
A bowl of hot carrot halwa is on every Indian's must-eat list. Grated carrots are drained of all their water and infused with green cardamom, cinnamon and sugar. Then they're cooked in desi ghee and condensed milk and finally topped off with a handful of pistachios and almonds.
This Sunehri style gajar ka halwa is Pakistani style with grated carrot and condensed milk pudding.
Carrot kanji is every mother's go-to health drink. Sharp eyesight, good skin and strong hair are only some of the known health benefits so don't miss out on this delicious super-drink.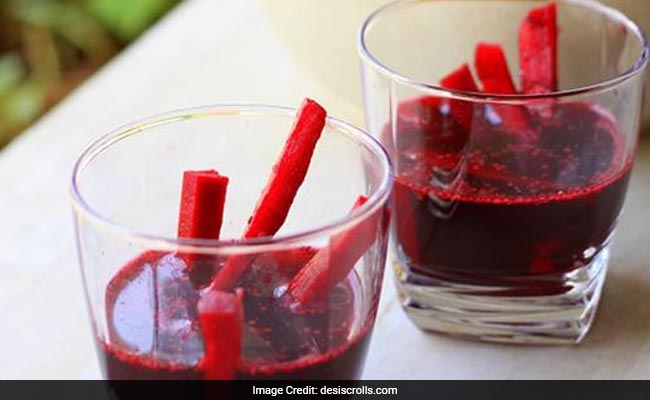 Kanji is a nutritious and healthy Indian drink.
Coleslaw is a creamy salad of sorts that is made with shredded cabbage or carrots. It pairs up brilliantly with breads, appetizers and grilled mains. All you need is 20 odd minutes to master this fantastic recipe.
Serve it as a sandwich spread or use it as a dip, this easy carrot and cashew coleslaw recipe will please you every time. Image credits: iStock
This gorgeous dish that is unique to Pakistan's Gawal Mandi area will blow you away. Carrot shreds cooked in milk, khoya and green cardamom powder create a delectable and unique experience.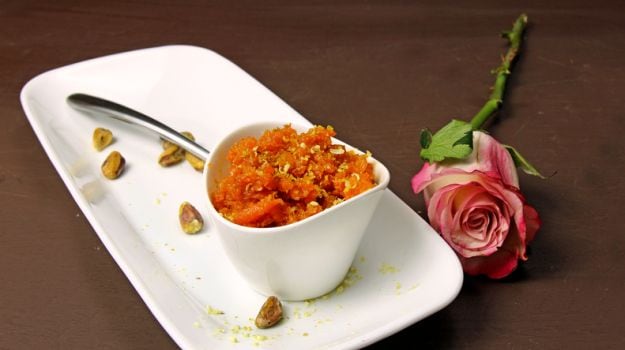 Carrot shreds and rice cooked in with milk, khoya and green cardamom powder to create a delectable sweet dish. Image credits: iStock
This one is a Punjabi favourite, especially in the winter. So don't waste more time and partner your every meal with this crispy, tangy and mind blowing achaar.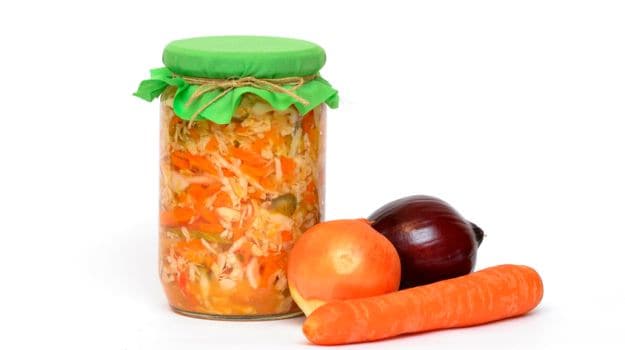 This pickle is a perfect accompaniment with your meals during winters. Make it once and store it for weeks! Image credits: iStock
If you're looking for a great dessert that's low on calories and big on flavour, then you've come to the right place. These tiny carrot muffins are made with a hint of cinnamon so you'll want to keep them coming.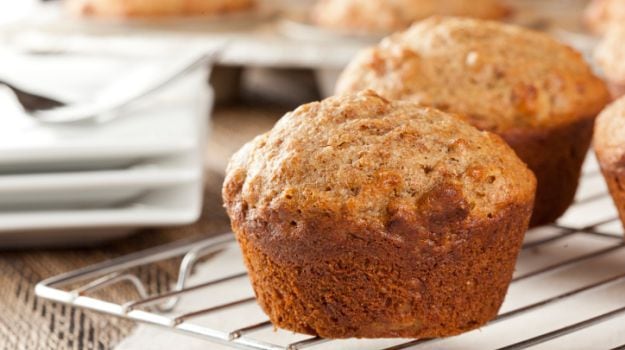 This 20 minute carrot salad with raisins, almonds and a quick black grape dressing is a no brainer. It's really low on calories and an impressive alternative to market-bought salads.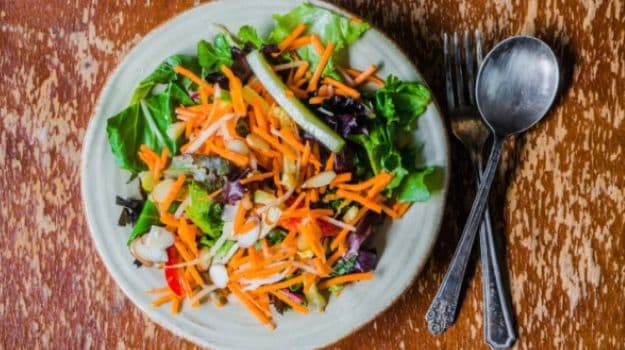 A quick carrot salad with raisins and almonds and a quick black grape dressing. Image credits: iStock


Replace the usual high-calorie all purpose flour with whole wheat flour to get this gorgeous cake for a warm and wholesome evening.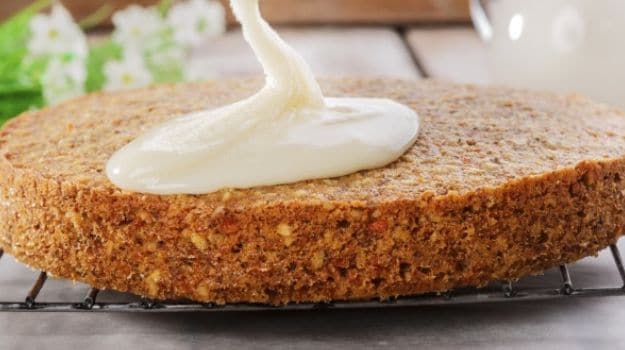 With walnuts and carrots this cake recipe is a delicious option as a wholesome evening treat. Image credits: iStock
Carrots with a twist! Cook channa dal with grated carrots, coconut, jaggery, tamarind and curry leaves to get a delicious bowl of this colourful vegetable.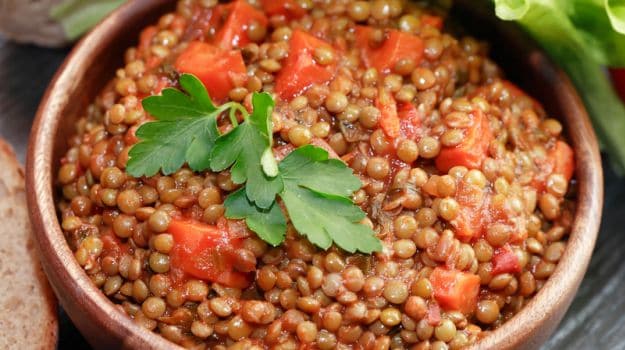 Channa dal and carrots cooked with coconut, jaggery, tamarind and curry leaves. Image credits: iStock
Inspired by some Middle Eastern spices, this bowl of soup is creative, unique and just downright beautiful.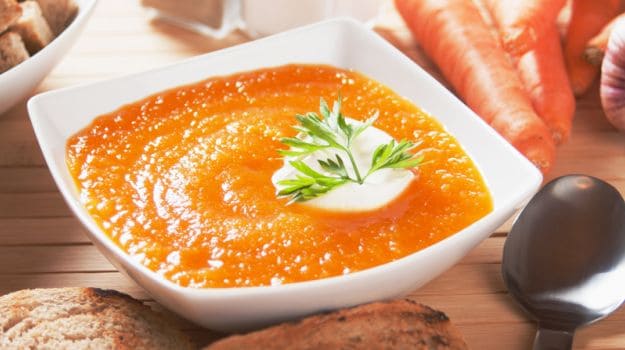 Beautiful spices come together to create this warm carrot and rice soup. Image credits: iStock
If you're looking for an easy dessert, look no further. This carrot cake is soft, spongy, healthy and absolutely delightful!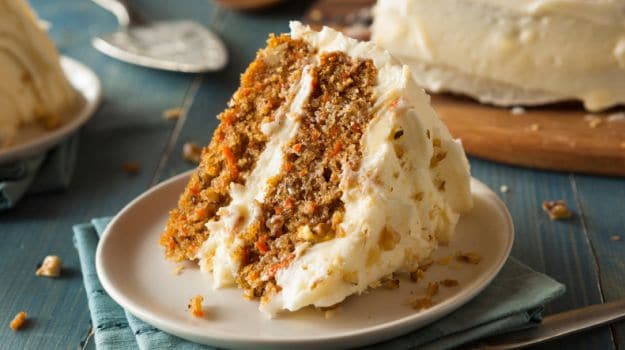 A delectable cake to relish this season. Image credits: iStock
This light snack needs just a few simple ingredients that can you'll find in your pantry with absolute ease: bread crumbs, paprika, garlic paste, pine nuts and more.
Carrot rolls can be a great evening snack. Image credits: iStock
Delicious finger food, these carrot fries are long strips of carrot baked with a drizzle of oil. Prepare this quickly and easily at home for kids and when unexpected guests arrive.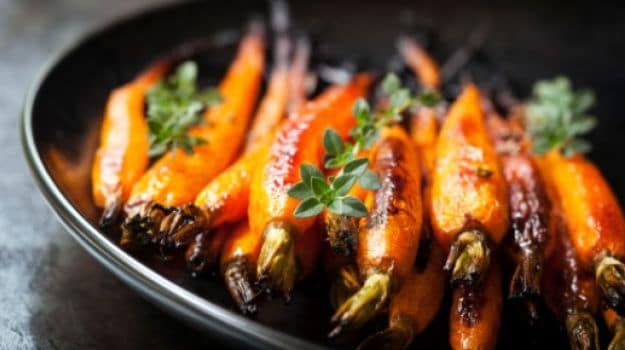 Baked carrot fries. Image credits: iStock
So, what are we waiting for? Put on that apron and start cooking!