Paneer has a sort of iconic status on dining tables in India. If a feast is being planned with vegetarian and non-vegetarian dishes, it is almost certain that a paneer dish must be there. It is the king of vegetarian fare, so as to speak, at least in the northern and western parts of the country. It is also an incredibly versatile ingredient. You could crumble it and make Paneer Bhurji, my favourite dish to order along with dal tadka in dhabas on road trips. Matar Paneer adds the goodness of peas in a delicious curry whereas Kadhai Paneer is great with tandoori rotis. Even though Palak Paneer is a popular dish in North India, it is not the best way to use paneer as the availability of calcium decreases when it is paired with spinach.
Paneer also is one of my daughter's favourite dishes, there is never any dining table drama when it's on the table. But like many mothers, I like to make things fresh at home, instead of store-bought versions. Paneer, is the easiest thing to make at home and the fresh paneer you can make is much softer than the store-bought one. Follow these easy steps to make your own, as often as you like.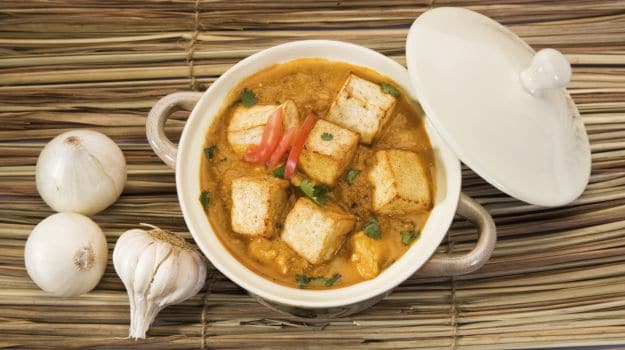 All you need is milk, a souring agent (lemon or vinegar do very well) and a couple of minutes of your time. With the swish of a magic wand, your fresh paneer is ready.

Easy Steps For Making Fresh Paneer/ Cottage Cheese
1. Heat milk in a pan over medium-high heat and let it come to a gentle boil.
2. Pour in the souring agent (curd, lemon juice or vinegar) diluted with a little water and stir gently.
3. Let it curdle till you see the paneer and water separate. Leave it in the pan for a few minutes for it to settle.
4. Strain it with a muslin cloth.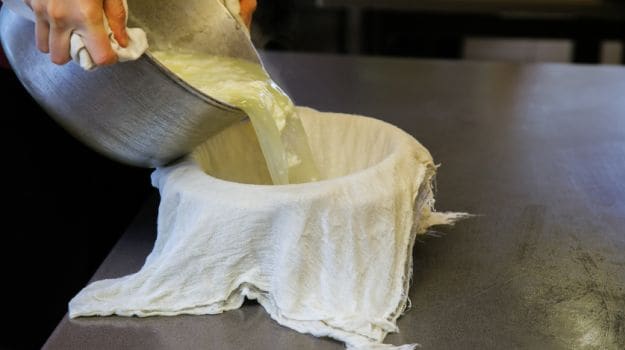 If you want to cook paneer bhurji, you can stop now. But if you want cubes of cottage cheese for your dish, just follow the below steps:
5. Wrap the cheese tightly within the muslin cloth and press down with a heavy stone. Leave it to set (for around 10 minutes).
6. Cut into cubes once set and add to the dish of your choice.