If there's a special one in your life to whom you want to show your love, we are sure you have prepared well for Valentine's week. This is the week of love and there are multiple ways in which you can express your feelings. One of the best ways to do so is to treat your partner to delicious dishes. It's all the more charming if you cook for the occasion. As you dive into Chocolate Day on February 9, this year, try whipping up some delectable chocolate desserts. Ditch the processed chocolate packets. Instead, make a dish that you can call your own creation. Here are seven mouth-watering chocolate dessert recipes that can steal anyone's heart:


Also Read: This Valentines Day, Score Some Brownie Points With These 7 Chocolaty And Gooey Treats
Brownies top the list of chocolate delicacies. A fudge centre and a mildly crusty top can add a whole lot of dimension to layers of chocolaty indulgence.
If your loved one cares for sundaes after a good meal, serve them with an ice cream sundae loaded with yummy chocolate sauce. Walnuts, honey and butter render their unique blend of flavours to the dessert.
Have a weakness for gooey chocolate lava cakes? Try this easy-peasy recipe. You will need eggs for this dish.


Also Read: Valentine's Day 2022: 5 Classic Chicken Snacks To Elevate Your Romantic Evening
Chocolate lovers can't deny a mouth-watering serving of chocolate mousse. The smooth texture and a blend of flavours make it a go-to dessert for many foodies.
This classic dessert is a winner any day. Freshly baked, soft and warm muffins become perfect treats when they are infused with the rich taste of cocoa powder. This indulgence is too good to say no to.
If you want a super-easy way through the kitchen hassle, try baking a mug cake. A chocolate mug cake is not only easy but also fun to make. You will need some basic ingredients like flour, milk, sugar, butter, eggs, cocoa powder, baking powder and vanilla essence.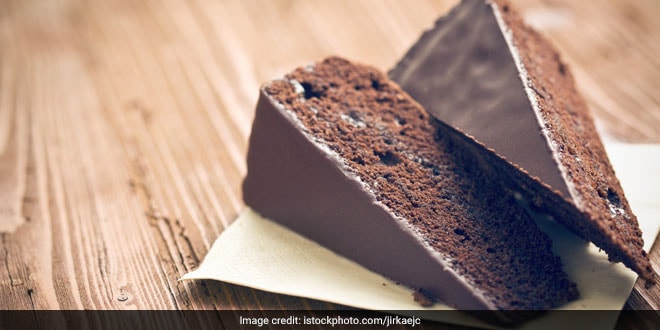 Nothing can compete with the classic chocolate cake on Chocolate Day. Here's the eggless version of the dish.