More than often when we are planning a meal or deciding the menu for the next occasion, we take it for granted that non-vegetarian options will naturally only include chicken or mutton. Although these do make the majority of the list, our bias for these meats means that we don't explore the delicious world of fish curries and fries. If you've ever had a plate of piping Goan fish curry, or a tantalising Amritsar macchi, you know that it is more succulent and heavenly than anything else on the menu. Fish is easy to make and usually doesn't require lengthy preparations. India boasts some of the most delicious fish curries and snacks. So why not add them to our party menu?!


(Also read : Indian Cooking Tips: How To Make Fish Curry Without A Drop Of Oil)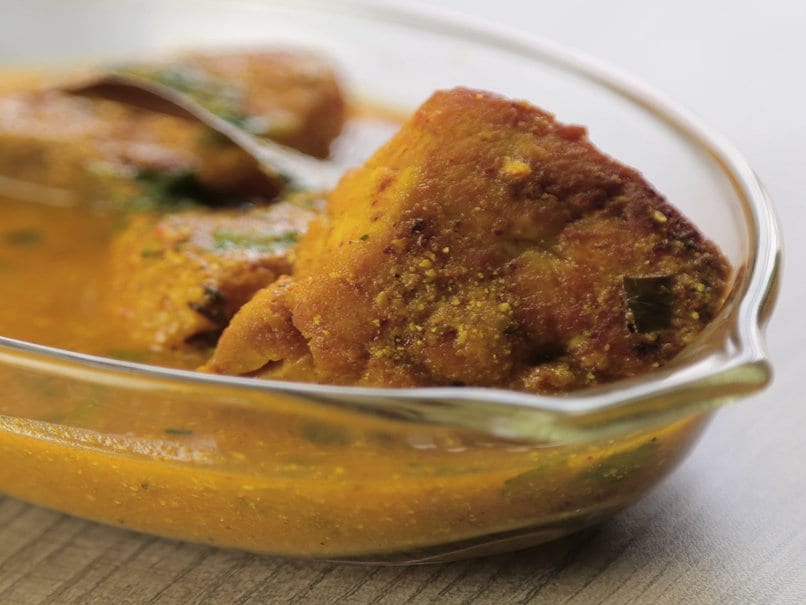 Fish curries are easy to make and taste delicious even with minimum effort
Keeping that in mind, we thought why not curate a list with fish curries from all over the country to give you an authentic variety of delicious recipes to choose from.
Here are 7 Fish curries from all over the country:
1. Hilsa fish curry :
Starting off the list with one of the most famous fish curries to come from West Bengal - the Hilsa fish curry. Hilsa is a prominent fish when it comes to Bengali culture and you can either make it the easy way or spend a little extra effort to prepare the delicious mustard gravy, no matter what you choose - it will still taste the best. Read the recipe here.
2. Amritsari Macchi :
Another classic from the land of butter chicken, this fish recipe doesn't disappoint. A spicy tangy masala used to marinate the fish gives it a lip-smacking taste, fry and serve warm with the sides of your choice. Read the recipe here.
3. Masor Tenga :
A simple but comforting home-style fish curry from Assam, masor tenga is a must-have especially in the summer season. Very lightly spiced and flavoured by natural ingredients, 'tenga' means sour that is also the dominant flavour of the dish. Try it today, read the recipe here.
A simple and delicious recipe, give this Assamese style fish curry a try today
4. Bihari fish curry :
What makes this fish curry extremely delicious is the spices used in making it. Coriander, red chilli, black pepper, tomatoes and onions, all mixed together to form a spicy flavourful curry, fry the fish and add it in the gravy, enjoy with a plate of rice. Read the recipe here.
5. Goan Fish curry :
Moving towards the south, the Goan fish curry is a must-have if you want to taste the coastal flavours of the Western Ghats. The tender fish is marinated in the zesty lemon marinade and cooked in masaledar gravy, give it a try, click here for the recipe.
6. Kerala fish curry :
Delicious and simple fish curry from Kerala, with a perfect balance of tamarind and coconut, this fish curry is an indulgent affair. A perfect addition to your next feast, surprise your guests with this authentic curry, click here to read the recipe.
A delicious blend go curry leaves, tamarind and coconut, this is a must have fish curry
7. Chepala Iguru (Andhra style) fish curry :
A comforting and simple fish curry for all the times when you want to have something delicious with minimum effort. All that the easy gravy requires is some ginger-garlic paste, coriander, red chillies, onions and some dry masala. Dip fried fish into the gravy and you're good to go, pair it with some rice and enjoy. Read the recipe here.


(Also read : Andhra Prawn Fry To Malabari Prawn Curry: 7 South Indian Prawn Recipes That You Must Try)


That's the list for some of the must-have fish curries from the country. Let us know which one you liked the most in the comments below.