Bangkok has long been touted as a food paradise, and it keeps up to its fame, adding more exciting food experiences every year. The love for food amidst its people is contagious, offering so many delighting options to choose from that you are spoilt for choice. Right from their street food culture and hawker stalls to floating markets and weekend fleas, there's much to discover and relish to your heart's content. In the fine dining circuit too, the culinary scene is reaching new heights with restaurants like Gaggan, Nahm, Suhring, Bo.Lan, Issaya Siamese Club, Eat Me, Le Du and many others making their way to global awards. No wonder it attracts so many food enthusiasts from across the globe who make their way to Bangkok for an unforgettable experience.
If you love food just as much, we bring you seven exciting food experiences in Bangkok that you must experience this year -
1. The 22-Course Progressive Indian Meal at Gaggan
If you are travelling all the way to Bangkok, then you shouldn't miss the chance to dine at Asia's No. 1 restaurant and World's No. 7 restaurant (as per Asia's 50 Best Restaurants Awards and World's 50 Best Restaurants Awards). Chef Gaggan Anand is known for his spectacular reinterpretations of Indian food that never fail to impress his diners. You don't really know what to expect and the food is never really what it seems to be. There is no menu to follow sans a list of emojis that only builds up the thrill of dining at Gaggan. Imagine a chocolate bonbon which turns out to be a golgappa, some sponge and foam that exactly tastes like idli-sambar or an eggplant cookie that takes four days to prepare. There's lot to discover in the 22-course menu and meet the man himself.
Price: 6,500 Baht approx; Address: 68/1 Soi Langsuan, Ploenchit Road, Lumpini, Bangkok; Tel: +662 652 1700(Also read: What's Next for Gaggan? A 10-Seater Restaurant in Japan Serving Impossible Food)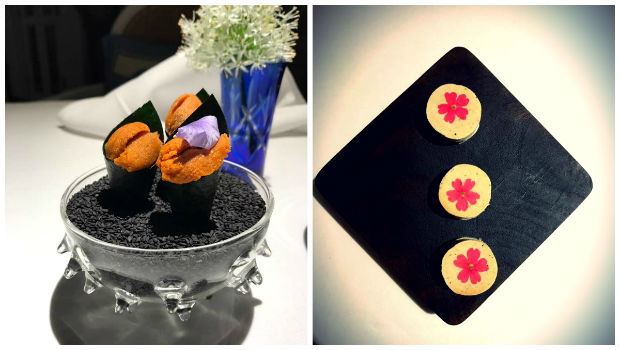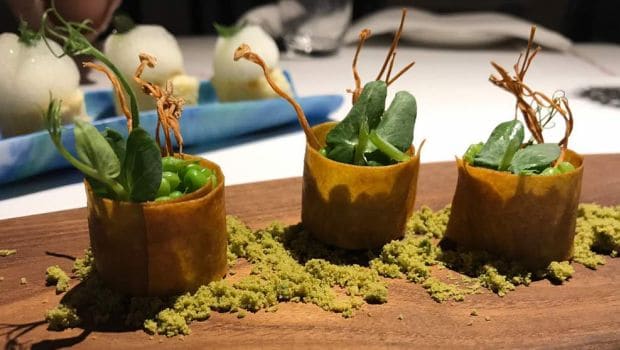 2. Royal Thai Cooking Class at Blue Elephant
Anyone in Thailand who is passionate about cooking looks up to the Blue Elephant Cooking School and Restaurant. Started by renowned Chef Nooror Somany Steppe and nestled in a beautiful, old Thai Chine Building, this is where you can learn the secrets of Royal Thai Cuisine and discover all the fragrant ingredients and pastes that go into the making of Thai curries and stir-fries. They offer a range of classes to suit your needs - Morning Cooking Class, Corporate Cooking, Carving Class, and Ancient Thai Cuisine Cooking Course where you learn to create 10 of Thai cuisine's long-forgotten dishes.
We enrolled ourselves for the Morning Cooking Class, which included a guided tour of the market to learn about the local ingredients and a first-hand experience of cooking four popular Thai dishes in their well-equipped kitchen set-up - Mango and Shrimp Salad, Stir-fried Snapper in Thai Spices, Thai Chicken Soup in coconut milk, and Stir-fried Mushrooms. The whole class took about three and a half hours, was fun and interactive, and we learnt many tricks to perfecting our dishes. This was followed by a sit-down lunch to savour all the dishes we made, as well as get to interact with our classmates to learn about their home cuisines and tips and tricks of cooking. Don't forget to browse through the Blue Elephant boutique, where you can pick up Thai pastes, sauces and other local ingredients, as well as Thai crockery to add to your cooking experience.
Price: 3,296 Baht; Address: 233 South Sathorn Road, Kwaeng Yannawa, Khet Sathorn, Bangkok; Tel: +662 673 9353-8(Also read: From Galangal to Basil: Spices That Make Thai Food So Healthy)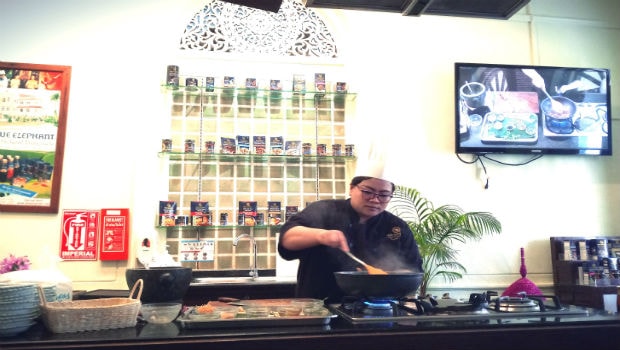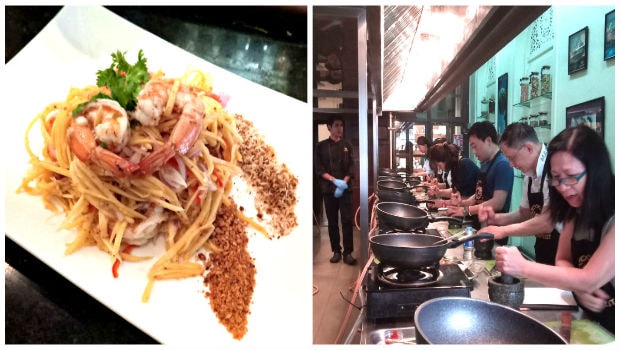 3. The Art of Fruit Carving with Airbnb Experiences
If you are familiar with Thai food, you would have noticed the marvellous range of garnishes that accompany the dishes. Fruits and vegetables are carved skilfully to represent exquisite leaves and flowers, so perfect that it's almost unbelievable. Well, this is their ancient art of carving, which the Thais take great pride in. To try our hands at it, we signed up for a fruit carving class through Airbnb experiences. Yes, along with booking a stay at local homes, you can also discover exciting local food experiences through this popular online platform. In India too, they have a range of experiences you can take part in.
Our host and teacher Waewmanee, who is incredibly warm and encouraging, took us through the basics of carving in the three and a half hour session, which also included a fun trip in a tuk tuk to the local market to pick the right type of fruits. We started off with Level 1, which included easy steps to carving spring onions, red peppers and tomatoes into flowers, moving on the Level 2, where we learnt to carve cucumber into a palm leaf and a melon into a rose. Level 3 got a little tough, but gave us a great sense of accomplishment as we carved out a watermelon into a lotus. All along Waew was unbelievably patient, correcting our mistakes and making the art of carving surprising easy. It's a great way to learn a new skill as well as hear tales of Thailand's food and culture.
Price: INR 2,919 per person; www.airbnb.com
(Also read: 10 Best Thai Vegetarian Recipes)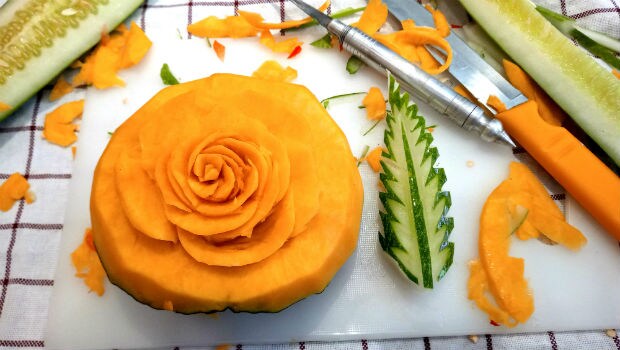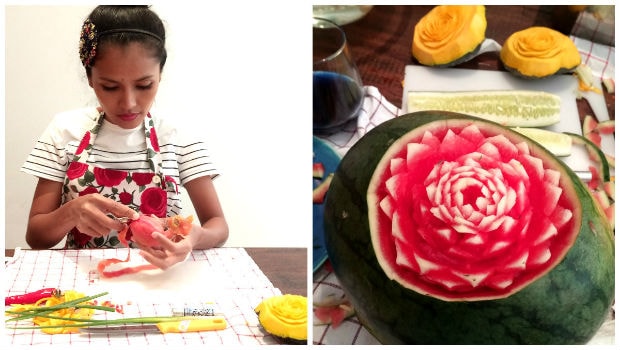 4. A Trip to Bang Nam Pheung Floating Market at Bang Kachao
Known as the lungs of Bangkok, Bang Kachao is a little island that is a short boat ride away from mainland Bangkok. It is like an urban oasis, which is bustling during weekends and you can discover local, street-side eateries as well as chill at quirky restaurants and cafes amidst bamboo tress and other green cover. Unlike Bangkok, here you can enjoy nature's beauty as you cycle through the winding lanes to the market area called Bang Nam Pheung Floating Market or hop on a bike taxi. There's also a park called Sri Nakhon Khuan Khan Park for you to explore if you seek more nature.
Bang Nam Pheung Floating Market is a paradise for food lovers, housing numerous stalls where you can go and treat yourself to local Thai food - satays, seafood balls, noodle soups like Kuay Teow Tom Yum, Thai puddings, rose cookies, fried rice, stir-fried meat dishes like Moo Pad Prik Yuak (stir-fried pork with banana peppers), Thai soup, and lots more. The market is extensive and you can get your hands on local spices, snacks, home décor, lamps and lightings, crockery, clothes, shoes and bags at very affordable prices. It's definitely worth a visit to get away from the high rises of Bangkok and into the lap of nature.
How to Get There: Take a taxi to Wat Khlong Toey Nok in the Khlong Toey area of Bangkok. Walk towards the river dock and take a boat to Bang Kachao, which will cost you 20 Baht one way. At Bang Kachao, you can hire bicycles or hop on a bike taxi to visit the market.(Also read: 6 Local Markets You Must Visit in India if You Love Food)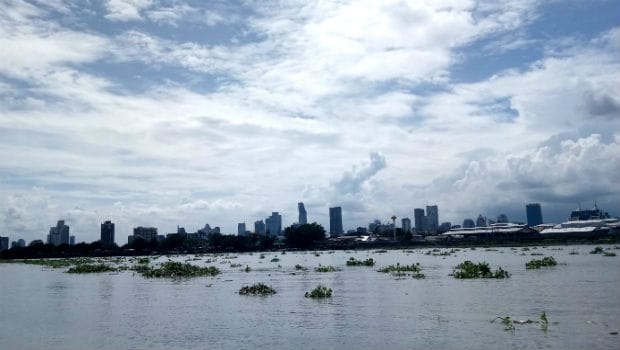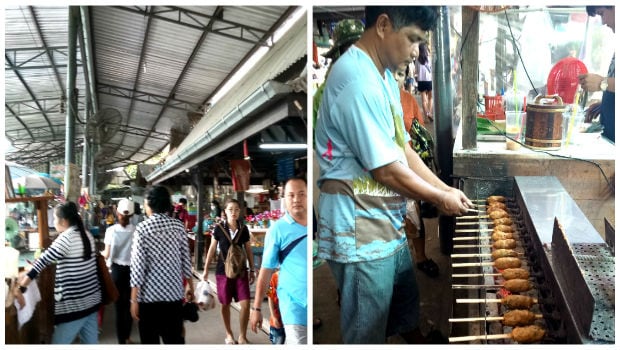 5. Night Life at JJ Market or Chatuchak Weekend Market
JJ Market is the most lively weekend market in Bangkok, also known as Chatuchak Weekend Market, which will remind you of flea markets. It is the place to be during weekends to get a taste of the local culture, as well as indulge in local food, drink and shop. While Bangkok is not devoid of trendy bars, but the experience of hanging around in the many quirky watering holes that dot this market is a hard to forget. You will love the vibe and the bohemian theme of the place, and the live performances (though quite loud at times) will ensure that you are having a gala time till late hours of the night. Here too you can try and sample the local food through the various stalls or head to the many restaurants and bars that offer ramen, noodles, sushi, as well as global food.
It is open from Thursday to Sunday only, so plan accordingly.
Add: 587/10, 2 Khwaeng Chatuchak, Khet Chatuchak, Krung Thep Maha Nakhon, Bangkok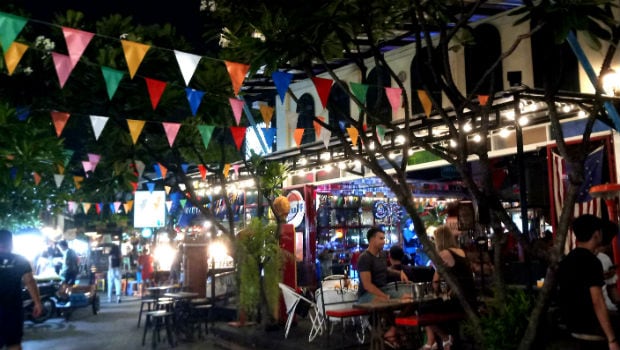 6. Street Food and Shopping Spree at Chinatown
If you are up for exploring Chinatown then make sure you dedicate an entire day for it because there's much to see and do. Various places across the globe may have a Chinatown but Bangkok's one is considered to be the largest. The remarkable amalgamation of Chinese and Thai cultures is evident in this part of the city. If you love ancient architecture, then make a note to go and see the Wat Traimit where resides the largest gold Buddha in the world, the China Gate at the western entrance, the Wat Mangkon Kamalawat or Dragon Lotus Temple and Romaneenart Park. For food lovers, every nook and corner houses eateries and food stalls that will thrill your tastebuds.
Yaowarat Road is a must-visit, especially at night to try the spectacular range of street food, ranging from dim sum and noodles to ice creams and exotic fruits. Sweets lovers shouldn't miss the Old Siam Plaza, which is housed in an attractive Art Deco complex. Here you can sample traditional Thai-Chinese sweets (with very complicated names) to your heart's content. For your shopping needs head to Sampang Lane, which is no doubt overly crowded but worth its while. If dealing with the noise and the crowd gets to you, then find the Grand China Princess Revolving Rooftop Bar and let your hair down while you sip on smashing cocktails and enjoy the view.
Add: 6 Yaowarat Road, Samphanthawong, Bangkok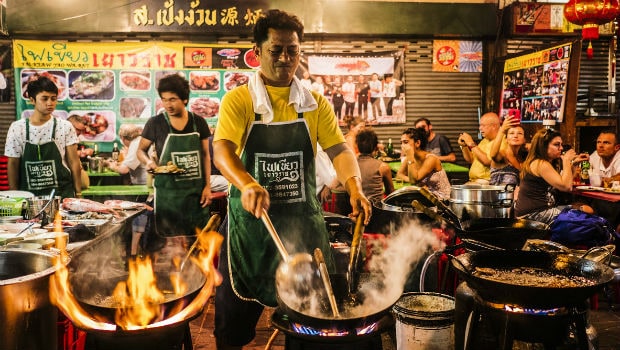 7. Sundowner at Rooftop Bars - Vertigo Grill and Moon Bar
Bangkok is a city of high rises, so one of the best ways of enjoying the city is to head to one of the many rooftop bars for sundowners. The panoramic view is breath-taking, and you can lounge around with friends sipping on heady cocktails and biting into fresh grills and seafood to unwind and relax. Vertigo Grill and Moon Bar at the Banyan Tree Hotel is currently a hot favourite, along with Lebua (from the Hangover 2 movie fame) and Above Eleven Bar. For those in the mood to tap their feet, hang around till later when the beats are turned up.
Add: Banyan Tree Bangkok, 21/100 S Sathorn Rd, Yan Nawa, Khet Sathon, Krung Thep Maha Nakhon