Gaggan Anand needs no introduction. The maestro not only deserves accolades for being honoured with 'Asia's Best Restaurant' in 2015 but also featured as #10 in the 'World's 50 Best Restaurants'. And that is no mean task. Also known as the most popular 'Indian Chef', it is almost ironic that his signature restaurant Gaggan is located in Bangkok, far from home. However, the man who made Progressive Indian Cuisine 'cool', Gaggan himself is full of energy. The worst time to catch him, is when he is at the pass, ensuring that each dish that goes out is nothing less than perfection. If you happen to interrupt him at that moment, there is a good chance that you will be brushed away, regardless of who you are. But once work is over (and it usually is never over), you can get the chance to steal a few moments from the culinary enigma and get a glimpse into what he is about.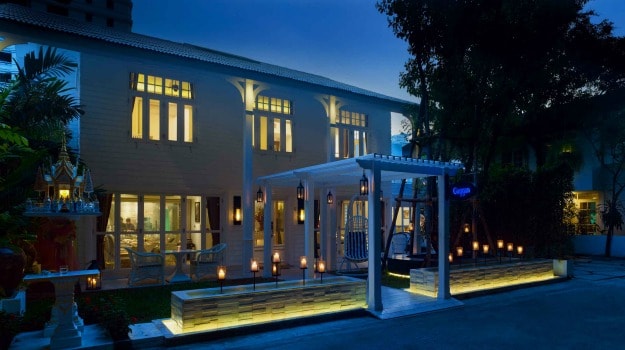 We present to you, Gaggan Anand, Asia's best chef, as blunt and honest as ever -
1. What time do you wake up every morning?
When my eyes open.. they somehow never follow a timetable
2. Tea or coffee?
Americano on ice
3. Samosa or Vada Pav?
Puchka
(with his Kolkata roots, this comes as no surprise)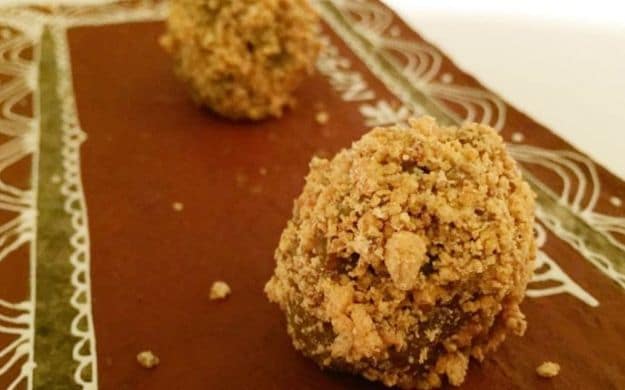 Gaggan's Vada Pav4. Your favourite ingredient to cook with?
Beef5. 2 restaurants in India that you just can't get enough of?
Kewpies in Kolkata and the street food at Camac Street, Kolkata6. The worst comment you have ever heard about your food?
I don't like Indian food but I like your food (sounds like a compliment to us!)7. How do you like to unwind?
I unwind with music. Only rock please. (If you ever manage to dine at his restaurant in Bangkok and book the Chef's Table, you may glimpse him cooking to loud music in the background. It is almost like a live performance.)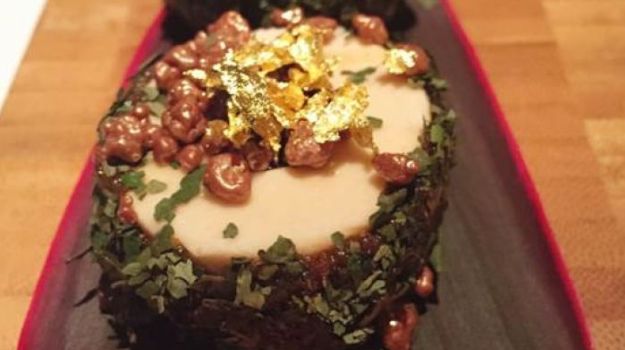 Gaggan's Japanese Paan8. The most memorable meal you have ever had, besides in your own restaurant?
Disfrutar - last year in Barcelona9. Your favourite dish, ever cooked in your own restaurant?
Lamb chops. It has been on the menu for 5 years now and I still can't take it off due to its popularity.10. Ideal case scenario, describe a day in the life of Gaggan Anand 10 years from now?
In Japan, Kyushu, in my farm house home and preparing a meal for one of my friends/ guest who is home staying with me that weekend.