Many of us enjoy having eggs for breakfast. Eggs provide the protein boost that is required in the morning. Even when it comes to desi breakfast ideas, there are many dishes that can be rustled up with eggs. You can make eggs in a variety of creative ways by using a wide range of desi masalas. Apart from being delicious, they are also quick to prepare, filling, and high in protein. So, if you're looking for some desi breakfast ideas with eggs, look no further. We have curated a list of 7 desi egg recipes for you. With these, you'd be well on your way to making something delicious with eggs.
Here Are 7 Desi Egg Recipes You Can Make For Breakfast:
This is the simplest egg recipe that will come to your rescue during morning rush hour while getting ready for work. You'd just need ingredients like onions and coriander along with a couple of spices and you are good to go. This recipe gives you a chance to prepare a nice breakfast in minimum time.
Parathas are a staple breakfast for many. The soft and flaky flatbread topped with dollops of ghee is irresistible. So, if you are a paratha lover and wish to give it a makeover, you can do so by adding eggs to it. This desi recipe will not only satiate your rumbling tummy but will also keep you full for a long time.
(Also Read: 5 Spinach (Palak) Breakfast Recipes For Warm Winter Mornings)
Besides all the other essential nutrients, eggs are loaded with energy that keeps you active for a long time. So, it's always good to kickstart your day with a quick egg dish. The railway omelette sandwich can be made in just 10 minutes. Just make an omelette in a pan and place it between two toasted slices of bread, and your railway omelette sandwich is ready.
Eggs are versatile and can be savoured for breakfast, lunch or dinner. Egg bhurji is one amazing breakfast option that perfectly balances the right amount of flavours and spices. This classic Mumbai style egg bhurji can be teamed with butter pav.
This is a popular South Indian breakfast dish that features eggs combined with dosa. Mutta dosai is a meal in itself and doesn't an accompaniment. Trust us, this crispy delight is all that you would want to have after you wake up in the morning. It's wholesome and every bit tempting.


(Also Read: 9 Cheesy And Delicious Breakfast Recipes You Must Try)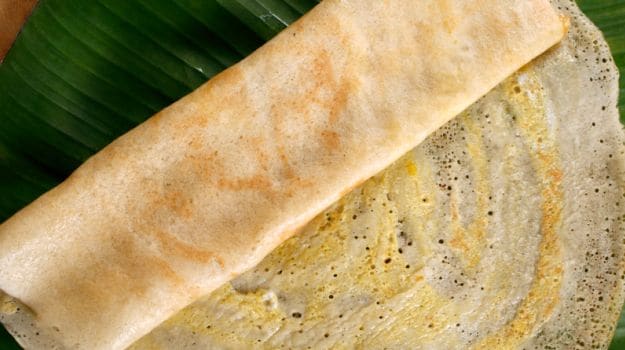 Parathas are the best thing to savour when you are looking for a filling and drool-worthy breakfast. Mughlai paratha, which is a popular dish in West Bengal, is tasty and carries a generous amount of eggs mixed with masalas. Pair it up with your favourite chutney or yoghurt and enjoy.
If you are bored with the regular bread and jam or bread and butter in the morning, try this dish. Introduce a delicious masala omelette into your breakfast. It has the classic blend of spices and you can have it with bread as well.


This list of desi egg breakfast recipes has it all. The dishes are simple to prepare, high on taste and will be well worth your effort when you sit down to eat. Take your pick from this list and get cracking.