Let's admit, we all love to start our day with delicious and filling breakfast but during the weekdays, it's very hard to whip up a wholesome meal because of the time-pressed mornings. Hence, we eagerly wait for the weekends to enjoy lavish breakfast meals. Weekend is all about unwinding, relaxing and indulging in our favourite recipes, keeping the 'healthy' thoughts aside. Filling sandwiches, aloo puri, chole bhature, overloaded omelettes are some classic recipes we all love to devour during the weekends, and trust us, there's no better way to enjoy these dishes other than on weekends.


If you are someone who is always in search of some special and lavish breakfast recipes to enjoy, we have something that may impress you. Yes, you heard us! Here we bring a list of 7 special breakfast recipes that are perfect to enjoy during the weekend. Let's get started.
Here's A List Of 7 Special Breakfast Recipes To Try This Weekend. Take A Look.
Our Recommendations:
1. Paneer Bhurji Sandwich
Let's kick-start the list with this one. Made with masaledar paneer filling, this sandwich is surely a vegetarian's delight. Besides, it is super easy, simple and quick to make. You can also make it to enjoy in the evening with a cup of 'kadak chai'. Click here for the recipe.
2. Chicken Masala Omelette
Egg with spicy chicken chunks? Yes, that's the ultimate combination. This recipe is a hearty twist on the desi masala omelette recipe as it is loaded with juicy chicken chunks along with fiery spices (masalas) which make it wholesome and indulging to the core. Click here for the recipe.
3. Egg Muffins
Delicious and unique, these words rightly describe this recipe. To prepare this, all you need to do is whisk the eggs, add in veggies and seasonings, and pour the mixture into muffin tin, bake and there you get your delicious tiny treats ready to be savoured. Pair it up with a glass of cold coffee and be ready to thank us for this amazing combo. Click here for the recipe.
Other Classic Recipes You Must Try:
4. Aloo Puri
A classic Indian breakfast meal: mashed potatoes cooked in a masaledar(spicy) gravy and paired with hot and crispy puris. One can never say no to this dish. Here's the complete recipe of aloo ki sabzi and masala puri to try at home.
5. Chole Bhature
This North Indian recipe needs no introduction. A mouth-watering amalgamation of spicy and flavourful chole (chickpeas) curry along with puffy hot bhature makes for a perfect north Indian indulgence. Click here for the recipe.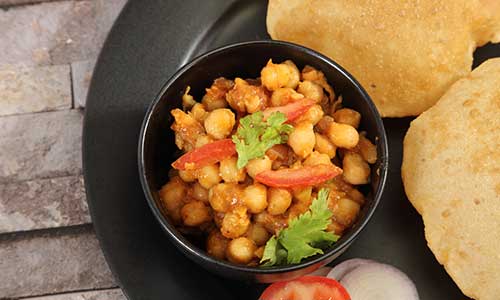 6. Moonglet
Here we bring you another delectable recipe. This recipe is a combination of both health and taste. A great source of fibre and protein, Moong dal is the healthiest way to load up these nutrients in your diet. This recipe of Moonglet ensures a healthy, filling and nutritious breakfast. Find the recipe here.
7. Aloo Paratha
This classic recipe is loved by all. In this recipe, soft wheat dough is stuffed with the spicy filling of mashed potatoes with coriander, chillies and other spices and then rolled out into big round parathas. It tastes best with a dollop of butter and a bowl of raita alongside!! Find the complete recipe here. For raita recipe, click here.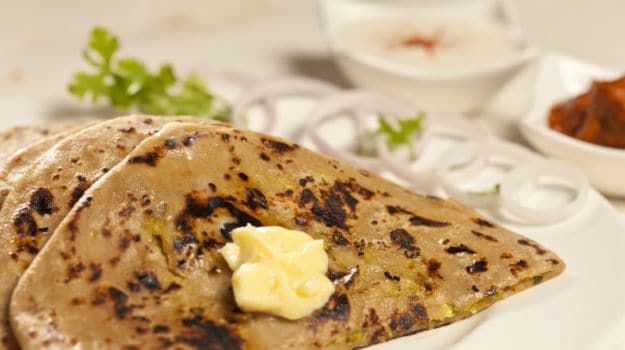 For more breakfast recipes, click here.


If you love to have omelette, click here for different omelette recipes.


Now that you know it all, it's time for you to decide what to make this weekend. Try these recipes out and let us know which recipe turned out to be a hit amongst all. Happy Weekend!!