Known for adding a tarty flavour to curries, rice, beverages, salads and even puddings, lemons are a blessing in disguise and are one of the healthiest citrus fruits. Often used as garnishing, lemons can be juiced, cut into wedges, rounds or grated to make lemon zest. These delights, according to the book Healing Foods by DK Publishing, come power-packed with vitamin C that helps reduce the risk of heart-diseases, kidney stones, and infections of all kinds. It also helps boost digestion and have alkalising and detoxifying properties. Moreover, lemons are super low in calories; so you can add them everywhere without having to worry about adding kilos to your body. Let's look at how many calories are there in lemon along with its numerous health benefits and some recipes to make your day!

Calories in Lemon





According to United States Department of Agriculture (USDA), calories in lemon are just 29 in about 100 grams. Lemon provides non-fat, low-sodium and low-calorie flavours to various delicacies and beverages. Basically, the calorie intake from lemons is negligible because a small amount of lemon juice is used as opposed to eating the whole fruit, considering it is sour. The calories in lemon come from one gram of carbohydrate.





According to the American Diabetes Association, lemon contains six percent of your daily value of vitamin C based on a 2,000 calorie diet. The juice has about three milligrams of sodium per tablespoon.

(Also Read: Is Too Much Lemon Juice Bad For You Health? Here's The Answer)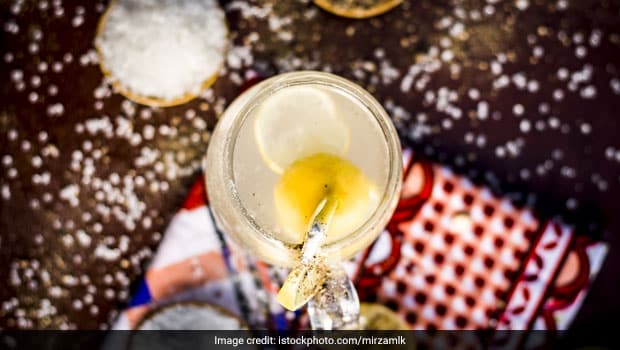 Benefits of Lemon
Here are a few reasons why you should definitely add lemons to your daily diet:
According to the book Healing Foods, use the peel as it is full of antioxidants and has a high concentration of the fruit's limonoids. Modern science shows citrus peels fight free radicals, balances blood sugar levels, and supports thyroid health.
The vitamin C in citrus fruits helps the body absorb non-heme iron, a form of iron from plant sources, like vegetables.
Lemon juice helps clear out toxins from the body.
Lemons are alkaline in nature, reducing acidity, pain and inflammation.
Lemon juice helps in preventing the formation of kidney stones.
It has anti-ageing and anti-inflammatory properties.
When applied to skin and hair, lemon juice can manage skin disorders, acne, tan, blemishes and dandruff.
Lemons help in controlling blood pressure as they are rich in potassium.
The vitamin C in lemons is an immunity booster.
Mixed with hot water, lemon juice can relieve heartburn, nausea, acid indigestion and stomach aches.
(Also Read:
6 Ingenious Lemon Hacks You Will Thank Us For​
)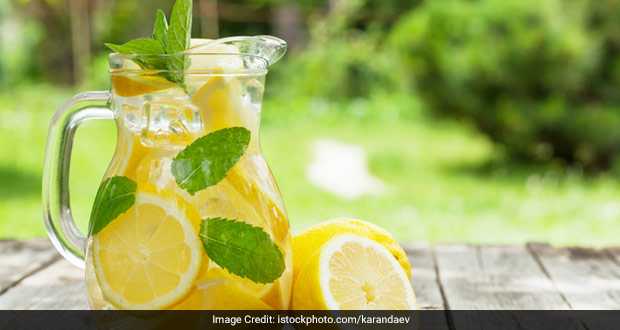 How To Use Lemons In Your Daily Diet; Recipes You'd Love!
Now that you have known the amount of calories in lemon, you can add this sour delight in your dishes. Here are a few recipes that you can prepare to reap maximum benefits from lemons.
1. Lemony Hummus with Basil Dressing Recipe
Recipe by Plavaneeta Borah
This recipe makes for a perfect summer dip; the flavours of which are refreshing and rejuvenating. Use this amazingly quick and light recipe with accompaniments like pita bread.
2. Lemon Rice
Recipe by Chef Niru Gupta
A squeeze of lime can make everything better. This quick and easy rice preparation is enhanced with distinct flavours of lemon juice, turmeric, curry leaves, chillies and mustard seeds.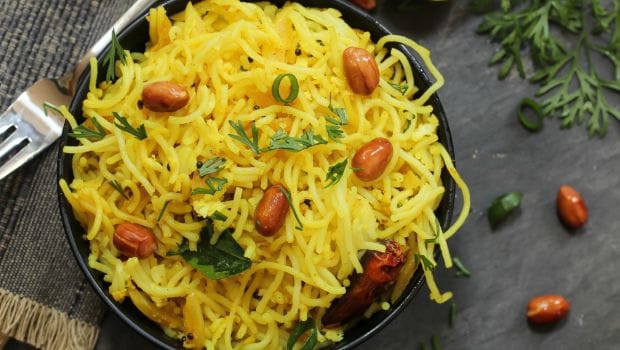 3. Lemon Squash
Recipe by Chef Niru Gupta
What's better than a homemade lemon squash to beat the summer heat? Well, we all love a glassful of it; don't we? All you need is some sugar, lemon juice and water to make this rejuvenating drink.
4. Asparagus with Sesame and Lemon Recipe
Recipe by Chef Divya Burman
Crunchy asparagus with roasted sesame seeds tossed in olive oil and lemon juice drizzled on it; delicious much?

(Also Read: 5 Quick and Sure-shot Ways to Get More Juice Out of Lemon) Recipe by Chef Manju Malhi
A sweet milk-based pudding that is lime and lemony! Bring together eggs, lemon juice, lemon zest, sugar, cinnamon and milk to make this delicious and unmissable sweet.
Low-calorie and super-healthy, lemon is surely a superfood we all need to add in our daily diets. So go on and make some refreshing delicacies and drinks using this tarty delight.