Nothing brings you down like dehydration in these hot summer months and the only way to beat the scorching heat is by drinking lots and lots of fluids. Not only does it help in replenishing strength and maintaining good health, but it also elevates the mood. While water is a great partner in summers, here are some interesting mocktail recipes that you can prepare easily with simple ingredients available at home. These are simple recipes that even beginners can ace. So, what are you waiting for? Ring in the summer season with these amazing yet super easy recipes.
Here Are 6 Refreshing Mocktail Recipes You Can Relish At Home This Summer:
1. Orange and Basil Mojito
This impeccable combination of mint and lemon juice is going to become your favourite go-to drink this summer. This summer cooler is full of surprises, as it offers a subtle taste of lime with a hint of that much loved tangy flavour. This exciting mix of flavours is your perfect partner if you're struggling with ideas for a date night.
Ingredients
Fresh orange - 100 gm
Lime wedge - 50 g
Lime juice - 10 ml
Basil leaf - 5g
Mint leaf - 2g
Orange juice - 100 ml
Sugar/Stevia - 15 ml (As per choice, can be avoided)
Soda - 90 ml
Recipe
Muddle orange chunks, lemon chunks and basil together in a glass
Add lime juice and sugar syrup/stevia.
Add crushed ice and stir it together
Top up with soda
Garnish with orange wheel and basil.
(Also Read: 9 Summer Drinks With Mango That You Can Easily Make At Home To Cool Off This Season)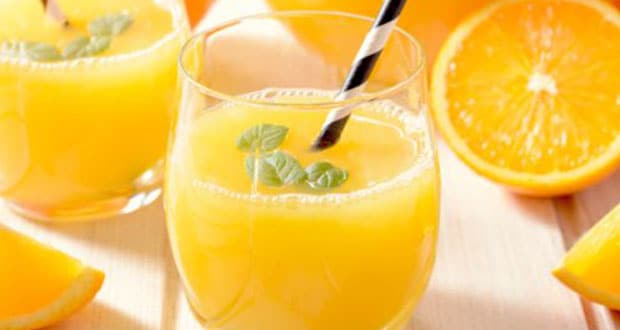 2. Watermelon Mint Cooler
Watermelon is everyone's favourite and so will be this drink with its minty cool freshness and a blast of sweet watermelon flavour. What's better? Making it is so convenient that you would want to make this every day!
Ingredients
Watermelon chunks - 80gm
Lemon juice - 10 ml
Watermelon syrup - 10 ml
Soda - 90 ml
Sugar/Stevia -10 ml (As per choice)
Recipe
Muddle watermelon chunks.
Add lime juice and sugar syrup/Stevia (as per choice) and watermelon syrup
Add crushed ice and stir it together
Top Up with soda
Garnish with watermelon chunks
(Also Read: Summer Special: 5 Nourishing Morning Drinks To Kick Start The Day)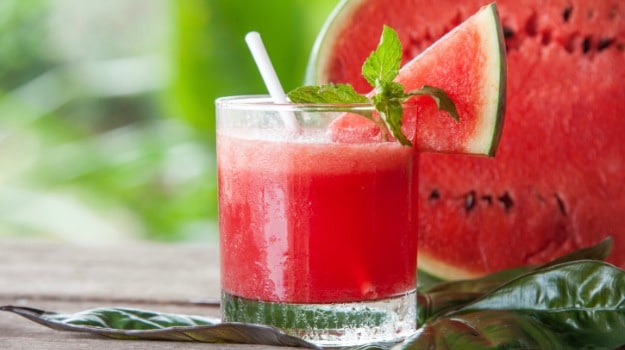 3. Fresh Pomegranate and Orange Popcorn Cooler
Give your evenings an interesting and flavourful twist with this bohemian brew and while you're at it, just add popcorn to it! This refreshing drink gives you the freshness of fruits and a hint of nuttiness that you just can't miss.
Ingredients
Pomegranate seeds-10 gm
Popcorn syrup -15 mL
Orange juice 100 mL
Orange slices 2
Crushed ice
Caramel popcorn -5 gm
Recipe
Softly Muddle Pomegranate seeds
Add popcorn syrup and orange juice
Add crushed ice and stir it together.
Add caramel popcorn
Top up with crushed ice
Garnish with orange slices.
(Also Read: Try This Summer Drink To Cool Down And Enjoy Its Various Health Benefits)
4. Kiwi Cooler
A good source of Vitamin C, Kiwi is an immunity booster and helps in regulating blood pressure. This bubbly Kiwi Cooler brings home good health and flavourful fun to give your summers a spark!
Ingredients
Kiwi chunks- 50 gm
Lemon juice -10 mL
Mint leaves - 20g
Sprite -10 mL
Soda-20 mL
Crush ice
Recipe
Softly Muddle Kiwi and Mint leaves
Add lemon juice
Add crushed ice and stir it together
Add sprite
Garnish with mint and lemon slices.
(Also Read:Give Nimbu Pani A Zesty Makeover With This Honey-Ginger Lemonade Recipe)
5. Virgin Mojito
How can one forget the much-loved, Virgin Mojito? This drink is a classic combination of lime juice, fresh mint, with a dash of excitement. It's the drink that can never go wrong.
Ingredients
Lemon Chunks- 50 gm
lemon juice -10 mL
Mint leaves - 20g
Sprite -10 mL
Soda-20 mL
Recipe
Crush the ice
Muddle Kiwi, Mint leaves, Lemon chunks and white sugar/stevia
Add lemon juice
Add crushed ice and stir it together
Add sprite
Garnish with mint and lemon slices.
(Also Read: 6 Refreshing South Indian Summer Drinks You Need to Try)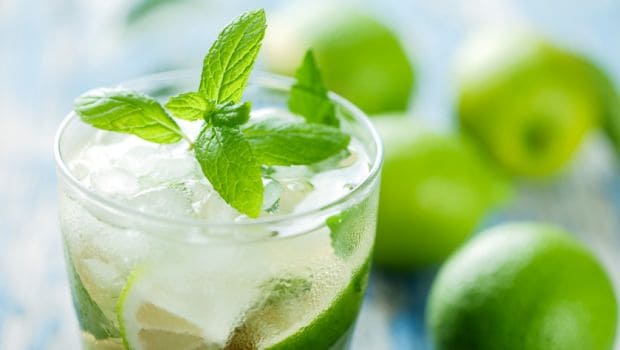 6. Guava Chilli Cooler
Finally, we have the Guava Chilli Cooler. For those who like sugar, spice and everything nice, this drink is a combination of Guava juice and Thai chilli sprinkled. Try this for a lip-smacking taste!
Ingredients
Guava Juice - 100mL
Fresh lemon juice - 10mL
Worcestershire sauce 2/3 drops
Black pepper - 5gm
Salt - 5gm
Tabasco - 2drops
Recipe
Add Guava juice
Add lemon juice
Season with Black pepper and Salt
Add Worcestershire sauce and Tabasco
Add ice and shaken it together.
Salt to decorate the glass stemmed glasses
Garnish with Thai Red Chill and lemon slices
(Also Read: On A Weight-Loss Routine? Add These 7 Coconut-Based Summer Drinks To Your Diet)
About Author: Bhoopinder Singh is chef at Whiz Café by MQDC India.


Disclaimer: The opinions expressed within this article are the personal opinions of the author. NDTV is not responsible for the accuracy, completeness, suitability, or validity of any information on this article. All information is provided on an as-is basis. The information, facts or opinions appearing in the article do not reflect the views of NDTV and NDTV does not assume any responsibility or liability for the same.