All our votes go to fresh fruits and mixers, as we get ready to put together delicious mocktails to have some fun at home. While we continue to love the nimbu paani and shikanji, which somehow taste divine when had on the streets, an exotic blend of fresh fruits, spices, and herbs can result in something tasty.For instance, muskmelon and cucumber, spiced up with a bit of star anise, cinnamon sticks, and ginger can give you a beautiful drink. Wedges of oranges, some fresh pineapple juice, a hint of ginger juice and rock salt is easy to make, and is delicious. Hibiscus sepals, which are available easily and not too expensive, can be used to make infused iced teas for those hot afternoons. Dunk the dried sepals in hot water and watch them regain their flavour and colour.(Try Tangy Flavour to Stay Fresh)Play with Flavours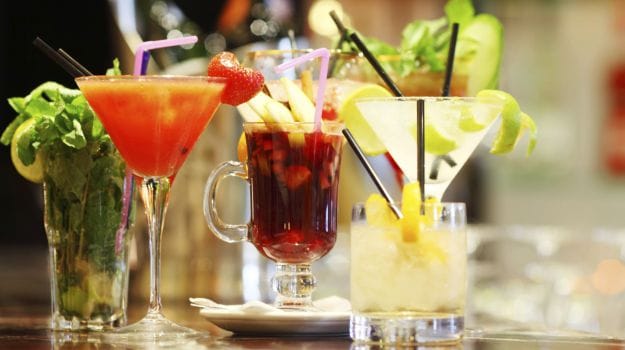 Pineapple and cardamom are a good combination for a mocktail, and so is the mix of raw mangoes, rock salt and toasted cumin. And given that mangoes are still in season, you can make a pulpy mango juice, add in a small fistful of muddled mint leaves, some fresh grape juice (green grapes are good here), sprinkle some rock salt, add crushed ice, and you're good to go. If you can get your hands on good quality cherries, you can make a lovely mocktail by blending fresh cherries (pitted), some honey, and lemon chunks. Add in a tiny bit of ginger juice for the bite. Once the base is ready, top it up with chilled soda or sparkling water. And to spice drinks up, experiment with star anise, cinnamon, some basil, ginger, and lemon chunks.
(
Vegetable Cocktails: Time to Drink Your Greens?
)
The Starfruit Tang
"Fresh ingredients always make much better cocktails and mocktails. In our restaurant, we use everything fresh. In fact, we even make most of our own syrups. We also use starfruit juice instead of lime cordial, and that adds a really nice flavour to the mocktails," says Yash Bhanage of The Bombay Canteen, Mumbai."We have something called TZ's Elixir in which we add fresh watermelon juice, pomegranate juice, mixed with star fruit juice and fresh mint. The combination of watermelon juice with black salt, and a bit of lemon juice too is a deadly combination," adds Yash.(
Make Lemonade Better With These Tips!
)
Love for Citrus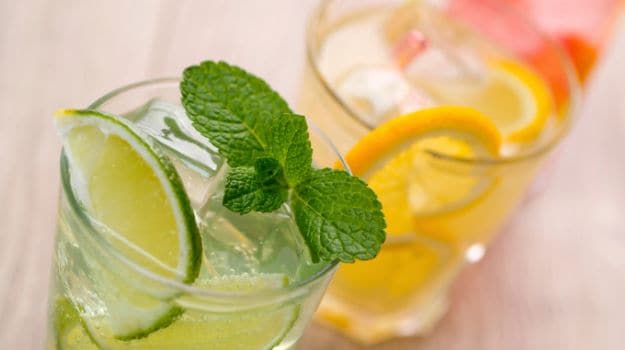 Shashank Sharma, food and beverage manager of The Oberoi, Bengaluru, says citrus fruits work best in summer, "and this is not just for taste but the fact that they are rehydrating as well.""What we do is use the juice, the pulp, and even some of the essential oils from the zest of the fruit. They add a lot more body to the drink. We also use sparkling water to top up our fizzy mocktails instead of soda because soda has a higher sulphide content than sparkling water," he shares.
Try Tangy Flavour to Stay Fresh
At The Sassy Spoon, Mumbai, mocktails made with fresh lemongrass, pomegranate, cucumber, fresh spearmint, green grapes, carrots, and apples are much in demand. "The use of muskmelon and cucumber as a combination works really well in a mocktail," says Irfan Pabaney, chef and owner of The Sassy Spoon.
How to Make Lemongrass Tea
Joymalya Banerjee, chef and owner of the Kolkata-based restaurant Bohemian uses the famous ghondhoraj lime to make a non-alcoholic julep. "We also make one with mint and cucumber, and use soda to finish it off," he says. One of the favourite drinks at this restaurant is the Aamer Ombol, which can somewhat be describe as a sweetened broth of raw mango, served cold of course. "It's quite refreshing," Joymalya adds.
A Crush of Summer Flavors
As Fresh as it Gets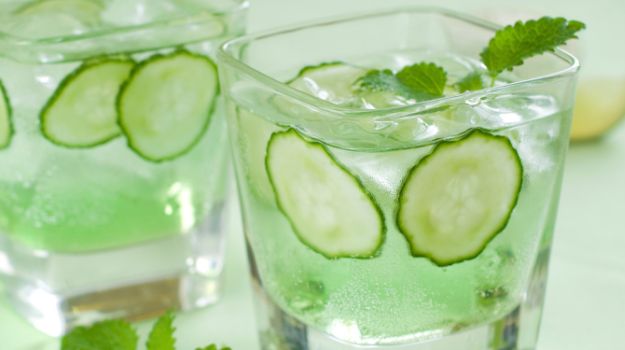 "We always focus on using fresh ingredients in our beverages because that's the only way the true flavour of a drink comes out," says Naina de Bois-Juzas of Le Bistro Du Parc, Delhi. "We make a virgin mojito with watermelon, which works really well. The combination of raspberry and thyme is also great when it comes to making a cooler, and cucumber is always a favourite." People have definitely become more conscious when it comes to using fresh ingredients in their glasses, and some of these are easily replicable at home as well.
Fennel, Fenugreek and Coriander: 3 Spices that You Thought Were Indian but Aren't
"Things like toasted cumin or coriander seeds, mint, rock salt can really enhance the flavour of your home-made beverage," says Shashank. For instance, one can make jasmine extract at home. You take a bunch of jasmine flowers, equal part sugar and water. Cook all of them together for about 10-15 minutes and strain. If you use this to make iced teas at home, your tea will have a wonderful aroma and flavour.Yash also recommends iced teas made with fresh fruits for summer. "We're doing something special this season where we've used mango and mint. The method is simple; you take fresh mango puree, a simple light blend of Assam tea, and add fresh mint to it," he adds.
Make Your Own Iced Coconut Chai
10 Smashing Mocktail Recipes
Very Berry Khatta (The Sassy Spoon, Mumbai)
Homemade Ginger Ale (The Oberoi, Bangalore)
Grape Nectar (The Oberoi, Bangalore)
Gondhoraj Julep (Bohemian, Kolkata)
Eternity (The Ritz Carlton)
Virgin Cucumber Cooler (Le Bistro Du Parc, Delhi)
Ginger Fizz
Apple Punch
Virgin Punch
Virgin Mary
Disclaimer:
The opinions expressed within this article are the personal opinions of the author. NDTV is not responsible for the accuracy, completeness, suitability, or validity of any information on this article. All information is provided on an as-is basis. The information, facts or opinions appearing in the article do not reflect the views of NDTV and NDTV does not assume any responsibility or liability for the same.