Goa has everything that a hot tourist destination needs to have. You can enjoy some quality time by the beach, admire a beautiful sunset, roam around on a two-wheeler and most importantly, indulge in some soul-stirring food! However, when we think of Goan cuisine, we usually imagine a line of seafood. And that's where most of us generally miss out on other delicious non-vegetarian items. But, if you want to get the taste of these other non-vegetarian Goan dishes at your home, we have just the recipes you need! Here we bring you a list of soulful recipes to make at home. These dishes use everyday ingredients and will give you a Goan taste at your home! Check out the recipes below:


(Also Read: Goan Egg Curry, Aloo Vindaloo And More: 7 Delectable Goan Curries You Can Try At Home)
7 Non-Vegetarian Goan Dishes To Make At Home
Since there are so many regional recipes for preparing egg curry, this one is an addition to the list that will provide a flavourful twist to your palate. In this recipe, the taste is elevated by adding three specific ingredients- poppy seeds, tamarind and coconut cream.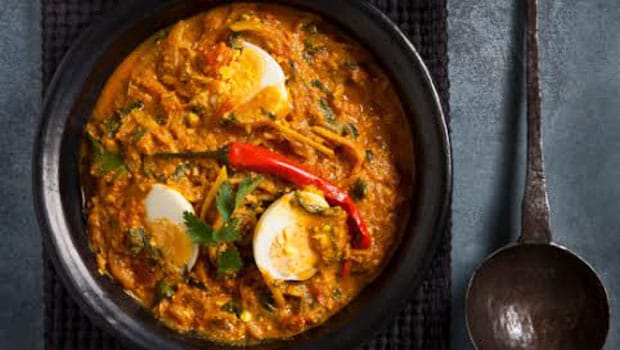 Vindaloo was traditionally associated with pork meat, although it is now possible to make its gravy with chicken, mutton, fish, and vegetarian variations as well. This dish has juicy and delicious pieces of chicken dipped in a spicy sauce that you would love to devour!
For Christmas, many households in Goa prepare this Portuguese-inspired dish. According to the legends, true Sorpotel is heated for around 20 minutes each day following the first and tastes best on the third or fourth day.


(Also Read: 6 Goan Desserts You'd Love to Binge on the Next Time You Are in Goa)
The luscious, juicy meat/chicken combined with the rava fried bread is a 'heaven in a bun.' It's a great evening snack when served with freshly grated veggies and spicy sauce.


Mutton is something that almost every non-vegetarian lover is fond of. They just can't seem to get enough of its succulent taste. So, this time, give a twist to your regular mutton recipe and make a spicy Goan version of it!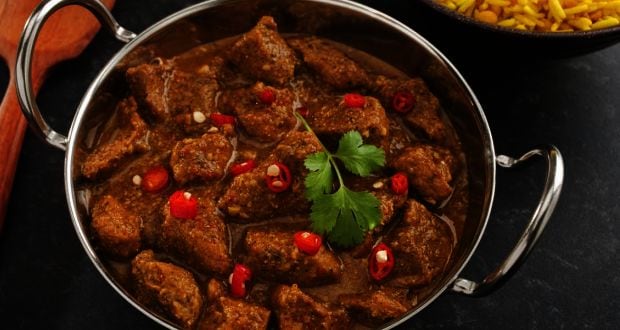 Rice meals extend back centuries and have been a staple meal for generations upon generations. If you're wondering what chorizo is, it's the name given to Goa-specific pork sausages that are tied together with a thread and sold in bulk by the locals.


It is a masala omelette drowned in a spicy sauce made with onion, coconut milk, curry leaves, mustard seeds, and spices and is known locally as ras omelette. Ros omelette is traditionally made in xacuti, but there is also a simpler version of it.


So, try out these recipes and let us know which one you liked the best!