The news of
FSSAI
reducing permissible limits of trans fat in edible
oils
(from 10% to 5%) is being applauded by health experts and consumers alike. However, do we truly understand the positive impact that this move can have on our health?For many years now,
fats
have been termed the villain in food charts and are often seen as something that we must avoid at all costs.
Butter
,
cheese
and
ghee
, much loved by all, are seen as foods that will kill your diet plan and clog your arteries. This deep-rooted belief perhaps has its origin back in 1970s when the US Dept of Agriculture (USDA) put fats at the top of the food pyramid, suggesting moderate consumption leading to the perception that one should steer clear of them. This perception fuelled the growth of an entire industry of '
Low Fat
' foods, in the West and more recently in the growing economies of Asia. In the rush to pick up packs of
Low Fat
items, consumers forgot that the term doesn't necessarily imply 'healthy'. These processed foods may be high in
sugar
, sodium or many such ingredients which can have adverse effects on your health and yet have similar calorific value as the regular version.
(Big Fat Surprise - Butter and Cheese are Not Bad for You)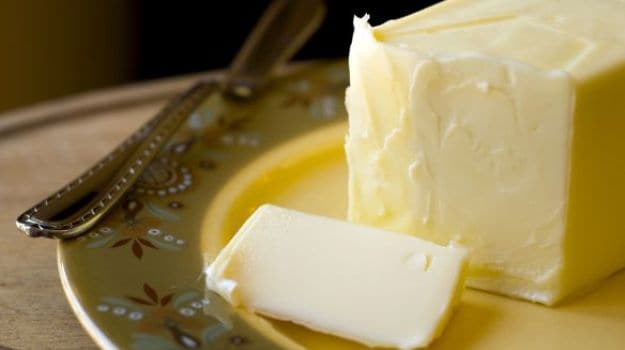 It is only after many decades that the American Journal of Clinical Nutrition took an U-turn and admitted that not all fats are bad. In fact, nutritionists admitted that fat is actually a critical nutrient, and consumption of certain types such as
omega-3s
and omega-6s, are required for good health. US-based Academy of Nutrition and Dietetics further suggested that you should consume between 20-35 percent of your daily calories from dietary fat. This put a brake on the attractiveness of fat-free diets and those propagating low-fat foods. In the discussion on fats, we need to understand how
cholesterol
works. There is HDL, also often referred to as the good cholesterol and LDL, the bad cholesterol. Nutritionists and health experts spoke for years about reducing LDL and trying to increase HDL. But recent studies have shown that it is more complex than that. There are two types of LDL, one which are small, dense and harmful and another which are large, fluffy and not harmful.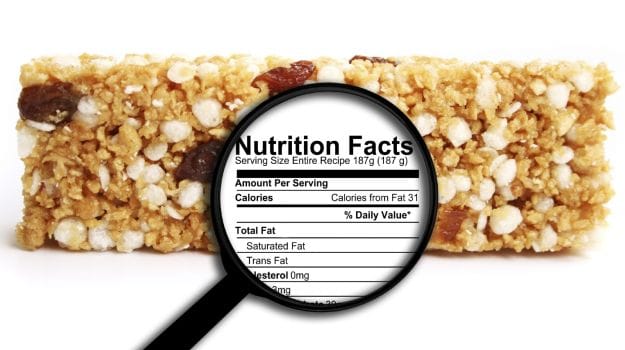 So which
fat
really is 'bad'? Studies have not been able to provide any relevant association between saturated fat intake and
heart disease
. On the contrary, they found saturated fat to be protective in some cases and lay great emphasis on the source of the
saturated fat
. In addition, saturated fats are said to increases the larger, benign particles of LDL, getting a nod from health experts. The culprit or the bad-guys are the Trans Fats. They are used to increase the shelf life of products and thus find their way into most processed foods and ready-to-eat goods. Studies have conclusively proven that
trans fat
reduce HDL at the same time as increasing the small, dense and harmful LDL particles. Excessive consumption of trans fat may make one prone to heart disease and diabetes. A study by University of California San Diego School of Medicine in the US also linked the consumption of trans fat to poorer memory in young men. Globally, consumption of trans-fats through cooking medium or ultra-processed
junk foods
was strongly linked with non-communicable diseases, particularly cardiovascular diseases.Keeping all these aspects in mind, the United States FDA (Food and Drug Association) announced in June 2015 that they have given the food industry three years to remove artificial trans fat from the food supply. New York City banned trans fats from all restaurant food in 2008 and many
fast-food
chains like McDonalds, Taco Bell, etc. were able to successfully remove trans fat from their food in USA without affecting the taste of any item.FSSAI's move to slash the permissible limit of trans fat in
edible oils
in India from 10% to 5% is a step in the direction towards a healthier India. Though this directive is only aimed at edible oils as of now, it is only small steps like these which can take us towards the FSSAI's ultimate aim of
foods
with 'near-zero' trans fat levels in India. Dr. Rupali Dutta, a leading dietitian at Fortis Hospitals adds, "It is a known fact that consuming food with trans fats leads to an increased risk in heart disease and stroke. Yes, it's a step in the right direction but the area where FSSAI should focus instead, is baking products due to the excessive use of hydrogenated oils. Especially, bread and biscuits, since they are entrenched in our daily lives, and are a fixture across the socio-economic strata".Beatrice Golomb, professor of medicine at University of California San Diego School of Medicine in the US puts it succinctly when he says, "As I tell patients, while trans fats increase the shelf life of foods, they reduce the shelf life of people".