When it comes to sitting down for a meal, there is no greater feeling of satisfaction then being rewarded with delightful flavours. This is the reason why culinary masters go all out when it comes to perfecting the flavour in their dish, which could result from anything – from adding spices to herbs and more.In Ayurvedic cooking, taste or
rasa
plays a very important role. And no, it doesn't just have to do with making a dish delicious, but also delving deep into how all the ingredients put together can benefit your body and its well-being. Each ingredient has unique properties and it finds ways to make the most out of those benefits.Herbs, the flavour boosters, have long held a prized spot in the kitchens. They still continue to be the magic ingredient used by many cooks to transform an ordinary dish into a memorable treat. They just never fail to impress. You can use them in a number of ways – as sprigs, chopped and mixed with other ingredients, or made into a paste and then used in marinades, curries, etc.
(Top 5 Healthy Mantras for 2015)
We bring you a round-up of 5 Ayurvedic herbs that are known for their signature flavour and health benefiting properties, and how you can use them in the kitchen -
1. Curry Leaves
The pride and glory of South Indian cuisine,
curry leaves
are extensively used in spicy meat-based stir-fries, sambhar, rasam, upma, dosa filling and chutneys, among others. The rest of the Subcontinent also uses it as tadka for dals. Its sharp flavour works wonders to lend character to a dish, and it teams very well with spices, especially black pepper. Just fry it in a little oil to extract the aroma and then use it to prepare your dishes.Curry leaves are packed with fibre, essential vitamins and minerals, anti-oxidants and anti-bacterial agents. They are good for keeping a check on blood sugar levels and cholesterol, and also known to treat anaemia.
Recipe: Curry Leaves Chutney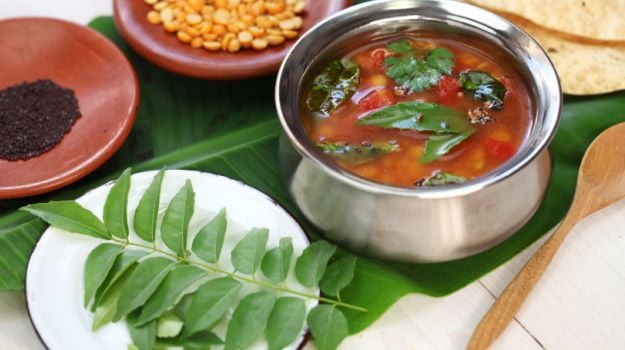 (10 Best Kerala Recipes)
2. Bay Leaves
This aromatic leaf is widely known for its medicinal properties. In the kitchen, it is mainly used to tune up the flavour in dals, curries, biryani, rajma, chole, etc. The leaves are commonly available in the dried form. They are added to the dishes and left to simmer for an hour or so to extract its flavour, which otherwise is very mild. They are often discarded once the dish is ready as they are not meant for consumption. Fresh leaves are also available and it is said that soaking them in water for a few hours and then drinking the water early morning could help keep a check on blood sugar level.
Bay leaves
have a mildly sweet flavour, similar to that of cinnamon. It may not be as prominent as other herbs, but it plays a significant role in developing underlying flavours in a dish. They contain powerful anti-oxidants and are believed to help prevent cancer and kidney stones.
Recipe: Chicken Biryani with Coconut Milk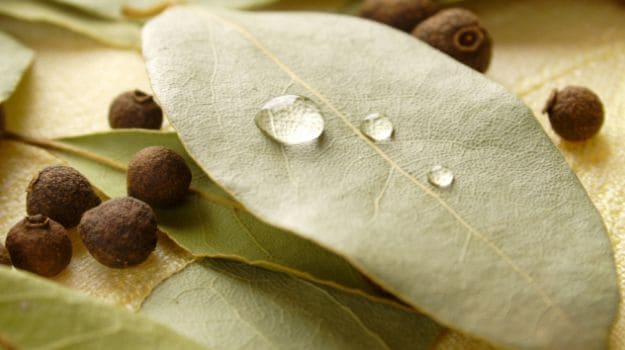 (Storecupboard challenge: bay leaves)
3. Pudina
Pudina or mint is one of the most commonly used herbs in the kitchens. It is not just a powerhouse of medical properties, but the distinctive flavour lends to creating some spectacular dishes. In most Indian households, pudina chutney is the popular condiment that accompanies almost every meal – from teaming it with omelette or parathas for breakfast, having it with rice and dal for lunch, to dipping those deep-fried snacks in them or using it to make sandwiches. The refreshing flavour of mint also makes it the obvious choice to shake up mocktails or juices during summers. It is also extensively used in marinades for tandoor-grilled meat dishes and in curries.
Mint
helps in digestion, relives cough and cold, body pain, and fatigue. It is recommended for maintaining oral hygiene and is used to treat allergies.
Recipe: Pudina Rice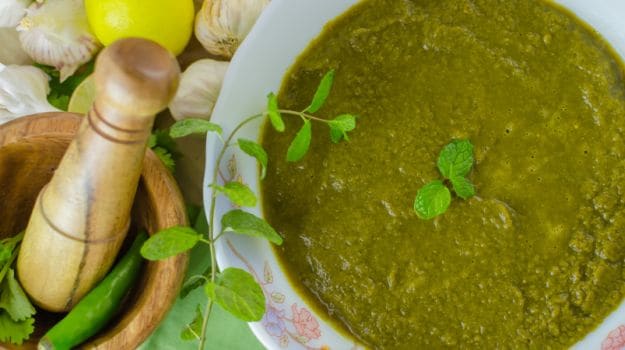 (Spicy Treats: 10 Best Classic Chutneys from India)
4. Holy Basil
Unlike the Italian or the Thai variants, the Indian
basil
is milder in flavour but is used to prepare a few dishes where it lends a peppery zing such as in soups and stir-fries. It is not without reason that this herb is considered holy. In Ayurveda, it is known for its healing properties and used to treat a number of ailments – from fever, common cough and cold to respiratory disorder, heart disease, stress, skin infection, headaches, etc. A cup of freshly brewed
tulsi
tea is believed to be the perfect start to the day, boosting your immunity and providing you energy to carry out various tasks.
How to prepare Tulsi tea at home:
Add1 ½ cups of water and 12-14 tulsi leaves in a saucepan and bring it to a boil. Strain it into a cup and finish with a squeeze of a quarter
lemon
.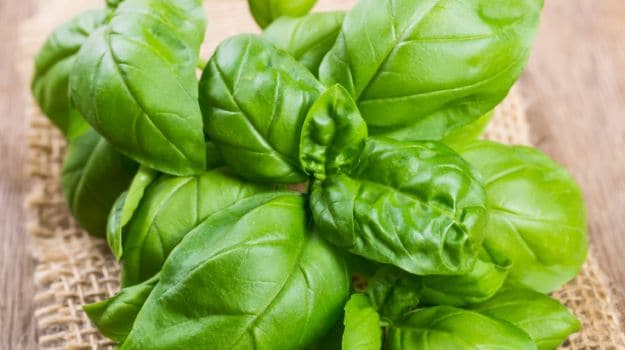 (Nature At Your Service: Discover the Best Indian Herbs)
5. Methi
Methi or
fenugreek
is another herb that is common in the Indian kitchen, but not all are fans of its bitter flavour. It is used in dal, curries, stir-fries, chicken dishes and also as a filling in parathas. A popular dish in most Indian households is Methi Aloo, where the sweetness of the tuber and the bitter flavour of the greens pair beautifully to create a delightful treat. And for meat lovers, Methi Chicken is a favourite that go very well with butter rotis. The Gujarati thepla is another popular dish which is flatbread made with wheat flour, gram flour and methi leaves. It is usually eaten with chilli pickle. The trick to using methi leaves is balancing its flavour with the other ingredients. Both the dried and the fresh leaves are used in the preparation of the dishes.Methi helps keep a check on cholesterol and prevents the risk of heart disease and diabetes. It is rich in fibre, anti-oxidants, vitamins and minerals, and aids in digestion. It is said that one teaspoon of methi seeds in the food can prevent acid reflux.
Recipe: Fresh Methi Chicken