Happy Birthday Saina Nehwal: Find Out the Badminton Champion's Fitness Mantras
NDTV Food | Updated: May 16, 2017 11:33 IST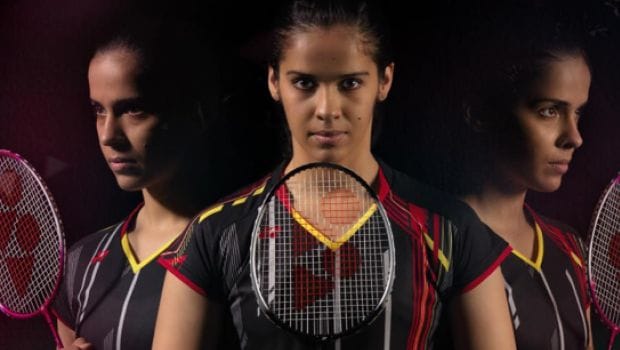 Photo Credit: Instagram/Nehwalsaina

It is badminton icon Saina Nehwal's birthday today! Saina Nehwal is the first Indian women to win a bronze medal in the Olympics. She won the bronze medal in the London Olympics in 2012, and has been a youth icon for many ever since. Saina has maintained her world ranking amongst the top ten since 2009. The badminton champion has won over twenty International titles. In 2015, she attained the world no. 1 ranking, becoming the only female player from India and the second Indian player – after Prakash Padukone – to achieve the feat.

Apart from being an ace badminton player, Saina continues to be a model of inspiration for her will, dedication and discipline at such a young age. Being the best at what you are is not an easy task. Naturally then, Saina Nehwal's lifestyle needs to be balanced with her workout sessions, training routine and a good diet. Here's how a typical day in the Badminton champion's life looks like.

Saina wakes up early. Her work out routine includes 2-4 sessions of strength training, then 3-6 sessions of endurance followed by 6-8 sessions of agility and moderate running as part of endurance training.

(Also read: What is CrossFit?)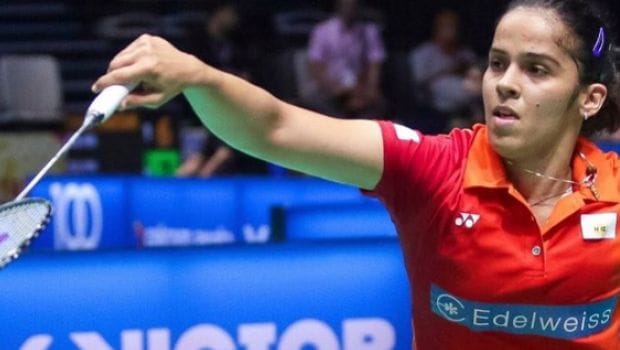 Photo Credit: Instagram/Nehwalsaina

Dumbbell pullovers, military press for shoulders, rowing exercises, heel raises for calf muscles and lat pull downs are all part of her strength training. As part of her agility training, she does an extensive round of speedy bursts of running along with lunges and ab crunches which also plays an instrumental role in increasing her arm strength.

Saina also goes for a round of running which helps increasing her leg strength and crunches, on the other hand, help in increasing the strength of her arms. Saina also practices Yog Nidra, a form of yoga for meditation and relaxation purposes.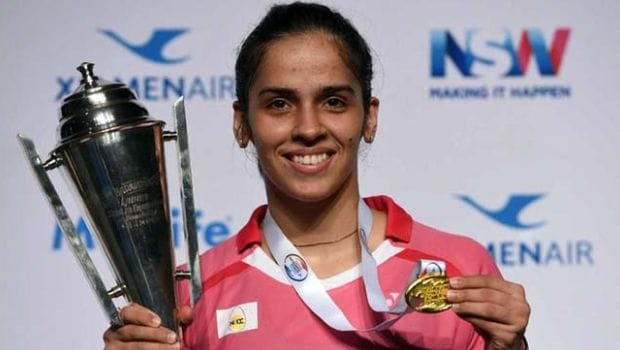 (Also read: How to Do Meditation)

At the 66th Annual Conference of the Cardiological Society of India held at the Hyderabad International Conventional Center last year, Saina shared, "Women should take care of their bodies and exercise daily for at least 20 minutes," highlighting the importance of regular exercise in every woman's life. Saina has a steady and strict workout plan and she makes an effort to stick to it religiously. That does not mean she loses out on her required hours of sound sleep. Saina believes that an adequate amount of sleep is essential for every one who indulges in intensive training.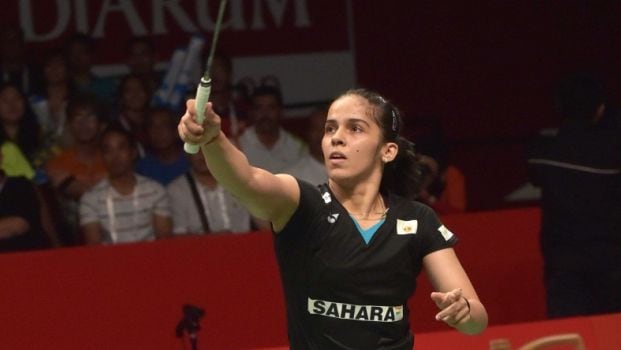 (Also read: How Many Hours of Sleep Do You Really Need?)

Saina's diet is also strictly monitored. She eats a lot of chicken and meat for a regular dose of protein that gives her strength and also helps in making her muscles strong. Besides meat, she has eggs for breakfast. Her diet also consists of a lot of steamed food. Her carbohydrate intake is limited to prevent weight gain and maintain her lean body type of an athlete. She also keeps drinking plenty of fluids to keep herself hydrated throughout the day.

While Saina has a fixed daily diet chart, she gets to indulge in her favourite food after a tournament. For your birthday, we hope you get a day off. A Very Happy Birthday, Saina Nehwal! We hope you continue to inspire us, just as you do .




For the latest food news, health tips and recipes, like us on Facebook or follow us on Twitter.