Proprioception is basically one's ability to know about the movement of his or her own body part without having to look at it. When you climb stairs or take a walk do you always look at the floor? No, because you have the ability to know where your body part is going without looking at it constantly. You can sharpen your proprioceptive skills by practicing exercises which can help in preventing injuries to the body by making it adaptable to the changing environment.
Types of Exercises to Enhance Proprioception
There are a number of exercises that can be performed to help enhance your proprioception. They are:
Exercises While Closing Your Eyes: As you grow more confident, you will be able to perform your activities with your eyes closed. It will help in enhancing the communication and coordination between your brain and muscles which will further make you capable of knowing where your body part is without watching it.
Plyometric Movements and Drills: Exercises which incorporate coordination and movement help in enhancing kinaesthetic awareness. As the body moves, the brain eventually gets trained to respond to these movements. Hence over a period of time we are able to perform activities with more confidence and less fear.
(Read: Yoga for Peace: An Exercise to Help You Bring Balance to Your Life)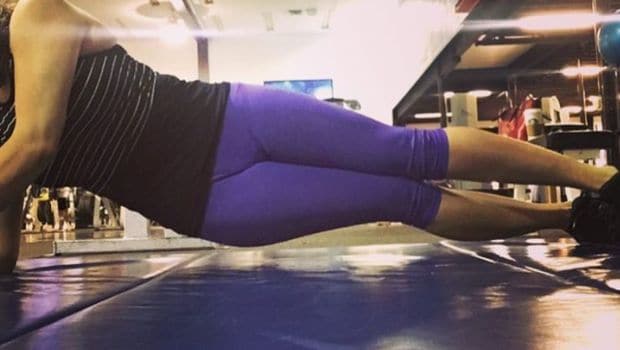 Picture Credit:/www.instagram.com/fitmusicprof
Types of Exercises to Increase ProprioceptionHere are some proprioception exercises -1. Table Top
In the table top exercise, spread a mat to avoid any injury. Place your knees and palms on the floor in tabletop position. Your back should be straight and
neck
should be parallel to the spine. Continue looking at the floor while you raise your right arm and left leg in coordination. Try holding for 3-5 seconds and then repeat the steps on the other side. Practice 10 times on each side.
(Read: 5 Best Stomach Exercises to Reduce Belly Fat: You'll Love Us for This)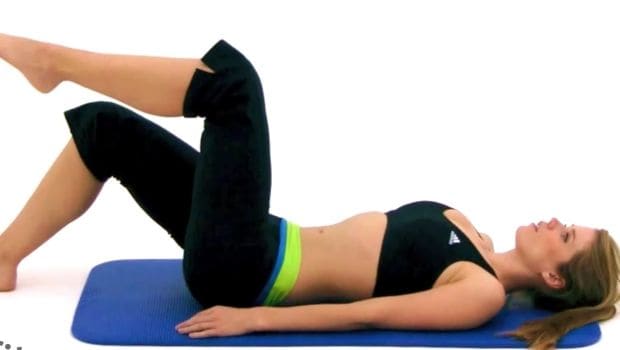 2. Single Leg
Stand straight and raise your right knee to a 90-degree angle. Balance your body in this position for at least 3 to 5 seconds. Repeat 5 times on each leg alternatively. Try creating balance in your body by not taking any support or leaning against the wall.
(Read: Virabhadrasana III: How to Do the Warrior Pose III, Steps and Benefits)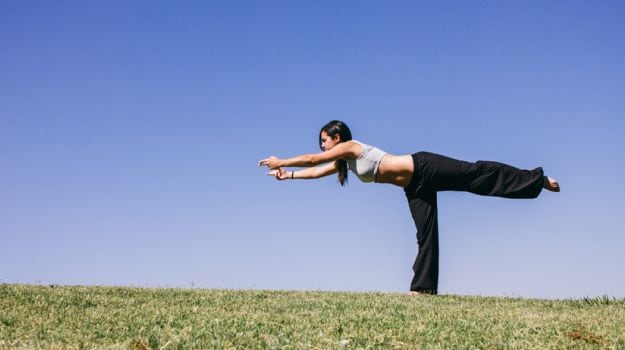 3. Crossover Walk
Stand with feet far apart. Keep your arms in alignment with shoulders. Facing front, walk to your right crossing your left leg over the right then come back to the original position. Repeat this on each leg for 5 times.
(5 Beneficial Exercises for Strong Shoulders)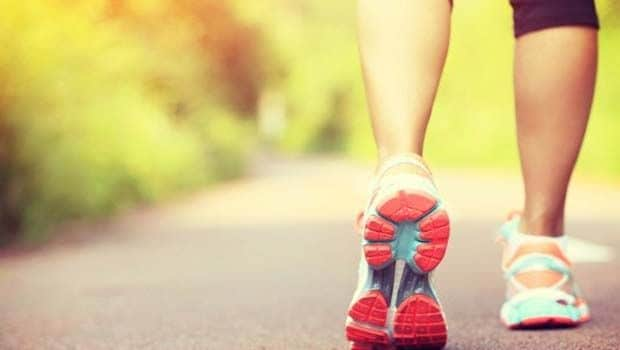 4. Squat Jump
Stand straight with knees slightly bent. Keep your feet apart and squat down until your
thighs
are parallel to the floor. Then immediately take a jump upwards reaching as high as possible. Thereafter come back in the same position and repeat this process 5-10 times.
(Read: Top 5 Squats Exercises Women Should Try)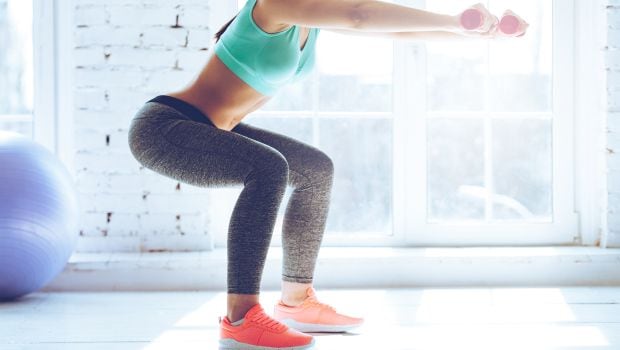 Disclaimer:
The opinions expressed within this article are the personal opinions of the author. NDTV is not responsible for the accuracy, completeness, suitability, or validity of any information on this article. All information is provided on an as-is basis. The information, facts or opinions appearing in the article do not reflect the views of NDTV and NDTV does not assume any responsibility or liability for the same.