Most of us enjoy chicken in any form and eat it for lunch, snacks or dinner. However, when it actually comes to cooking chicken, that's where the real challenge begins. Most of us believe that making a chicken dish requires a lot of time and effort. And this is indeed true in some cases. But there are also dishes that you can make in no time, especially if they are chicken snacks. These recipes are easy and quick to make. And the best part is since they make use of chicken, they are also high in proteins! So, if you are also looking for such delicious and protein-loaded chicken recipes, we have you covered. Here we bring you some yummy chicken snacks to make in no time!


(Also Read: How To Make Tandoori Afghani Chicken In Just 30 Mins)
Here Are 7 High-Protein Chicken Snacks:
With garlic, bell peppers, and snow peas, delicious chicken chunks are coated in sticky soy sauce. Seasonings and sauces can be adjusted to suit your taste. Serve hot to enjoy!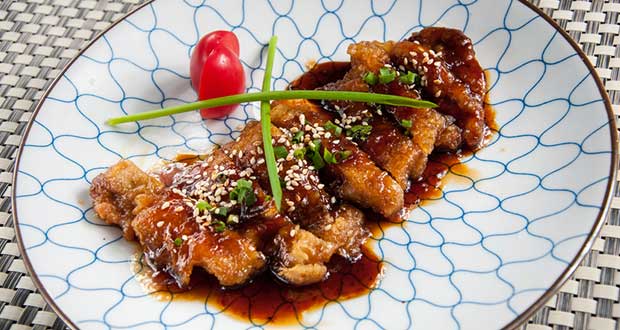 We all have had chicken keema in a curry form. But now it's time to twist it with this must-have South Indian version of it. This recipe is not only one-of-a-kind but also incredibly healthy. Make this dish today.


If you think baked chicken can't be crispy, this dish will disprove you. The chicken is marinated in Indian spices such as tandoori masala, coriander powder, garlic paste, and yoghurt before being fried to make it juicy and spicy on the inside and crispy on the outside.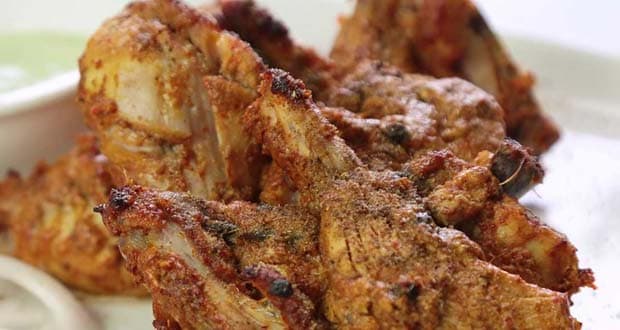 Lettuce leaves are stuffed with a delicious stuffing of minced chicken (keema chicken), crunchy veggies, and tangy plum sauce in this recipe. This recipe is quick to make, filling and delicious!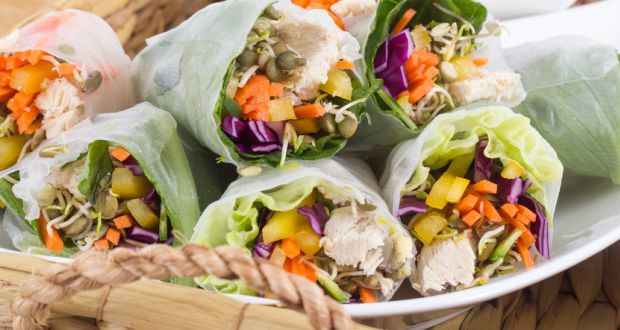 This chicken breast is oven cooked with very little oil. The inclusion of parsley pesto boosts its nutritious content while also adding a fresh flavour and aroma.)


(Also Read: Chicken Nuggets, Chicken Wings And More: 5 Crispy Chicken Recipes You Must Try
As the name implies, this salad is made of grilled chicken, vegetables, and a delectable dipping sauce that is slathered all over it. This salad is simple to make and will leave you amazed.


With some changes to the traditional chicken tikka recipe, we bring you a healthier and more nutritional alternative. It's made using a few basic kitchen spices and only one tablespoon of oil. This nutritious and flavourful chicken tikka can be an excellent addition to your diet.


So, what are you waiting for? Try out these delish recipes and let us know which one was your favourite!