When it is finally the day to celebrate Holi, we get up early, oil our hair, put on some old clothes and run outside with our water pistols, ready to take on the festival! This day is the only time when we don't care much about how we look and just want to have fun. But if you are someone who is hosting a Holi party at their home, then we are sure that having fun is not on your mind. You might be consumed with the age-old question of what all to cook?!


Also Read: 11 Best Holi Recipes: Gujiya To Thandai, These Holi Recipes Are Sure To Make You Drool


There are snacks, a main course, some sweet delights and refreshing drinks to prepare for. However, planning and executing this entire menu at the main day can leave you drained. But fret not, as usual, we have your back. We might not be able to help you with your preparations, but we can certainly introduce you to some easy to make snacks for the day! For the same, here we bring you some delicious puri based snacks that are quick and easy to make. You can prepare these snacks in advance and assemble them when your guests arrive. Check out these recipes below:
Also Read: Holi: A Fully Prepared Holi Lunch Menu For A Memorable Holi Party
Holi 2023: 5 Puri Based Snacks To Make For Holi
Puffed rice, onions, spices, chutneys, and crispy mathri pieces go into this snack. It's a budget-friendly snack that's also convenient to carry. The best part is that we made this delicious meal with common household ingredients.
Sev puri is a traditional Mumbai street snack. It is served on small, spherical, and crispy papdis with a spicy mixture of sev, onions, tomatoes, coriander leaves, diced potatoes, and spices including garlic, green chilli, and tamarind.
The goodness of moong dal is packed into this particular puri dish. The delicious moong dal improves the flavour and texture of this puri to the point where you'll be compelled to finish it! This puri has a similar taste to kachoris and requires less preparation.
This may sound a bit offbeat, but this indeed makes a delicious snack! In this recipe, you can buy the puris of the gol gappa, but instead of filling it with that spicy paani, mix a bunch of veggies and top it with some cheese. Then, simply bake and serve them!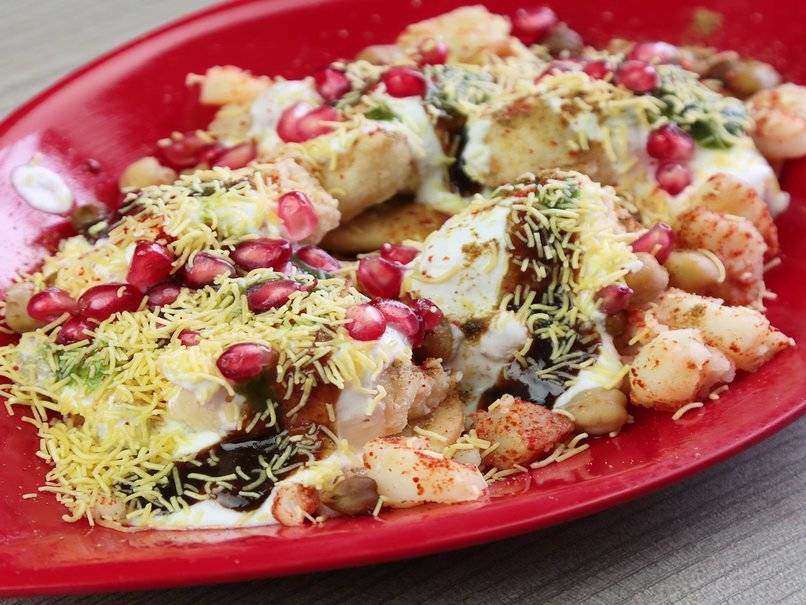 This one is the easiest to make and absolutely delicious to have. All you need to do is take fried flat papdis or puris, mix it with dahi, some spices and finally top it with chutney! A delicious chaat will be ready in no time for you to devour.


So, this Holi, make these delicious delights and let us know which one you liked the best. Happy Holi 2023, everyone!