Rupali Datta is a Clinical Nutritionist with over 18 years of experience in the field. She embarked on a weight loss journey in the winter of 2017. This is her blog on how she managed to lose 2.5kgs in 10 days by eating a healthy and disciplined diet.
I realized at the beginning of 2017 that I wasn't fitting into my favourite little black dress for the New Year's Eve party. Depressed, I wore a loose jacket over it for hiding the bulge. I swore to start my work out immediately - after all a
chubby
, out-of-shape dietician isn't the best counsellor for patients and clients. Of course, the "immediately" timeline kept getting stretched as we make the best excuses for our own health. But, then came my summer holiday and there was no way to cover up so I started looking for a healthy way to get rid of my flab and keep it off.
Crash diets
are a big no-no for me as I am well aware of their detrimental effects. On surfing, I came across the Metabolic Balance Diet which worked wonders for me and I'd like to share my journey with you. So, here's what I did.For the first two days, I lived on 500 grams of vegetables thrice a day, with only 1 cup of sugar-free milk free tea at 5pm.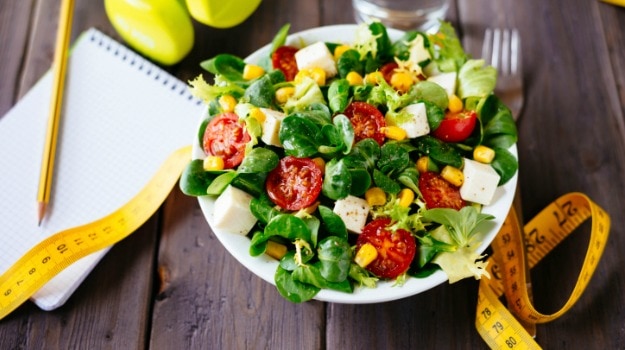 Crash diets are a big no-no
After that I followed these 8 rules and that changed my food habits forever.
1. 3 meals a day, nothing in between only water. No tea, no fruits no snacks, nothing. When hungry reach for a glass of
water
.2. Five hours of break between every meal. So, my breakfast was over at 9 A.M., lunch happened at 2 P.M. and dinner at 8 P.M. No tea in between, bed tea was substituted with warm water. For the first two weeks, I would carry my meal to a meeting or slink out and eat at the designated hour. I avoided socializing or ate before I went out.3. Each meal lasted for 60 minutes - my lunch started at 2 P.M with my meal and finished at 3 P.M. with a cup of
green tea
. I chewed every
morsel
, my mother was so happy as I was learning to eat and enjoy my food instead of gulping it down (often in a hurry or due to lack of time)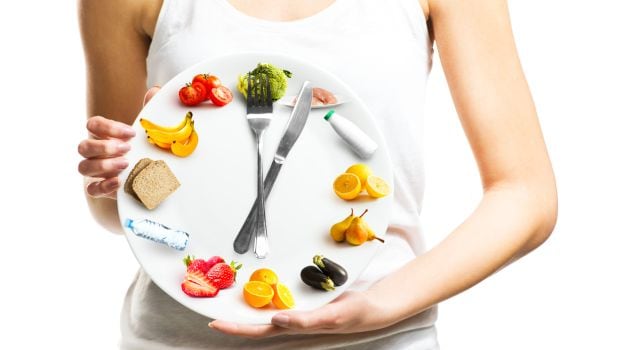 3 meals a day, nothing in between only water
4. For all my meals, I had some form of protein on my plate be it egg, chicken,
dahi
,
nuts or dals. The first two spoonfuls were always my protein portion to keep the voracious hunger under control.5. Each of my meals had just one form of protein. So, I had either vegetables with dahi, or dal or meat, lesser to cook.6. My dinner had to be over by 9 P.M. So, I actually calculated my meal timings backwards.7. I was walking around with a water bottle, which became dearer to me than my phone! Covering 35ml/kg ideal body weight, I would drink up 2 and a half litres of water daily.8. Last and not the least I had one crunchy
apple
daily. One of the healthiest fruits of nature, these fruity wonder is a great substitute for "something sweet" after meals.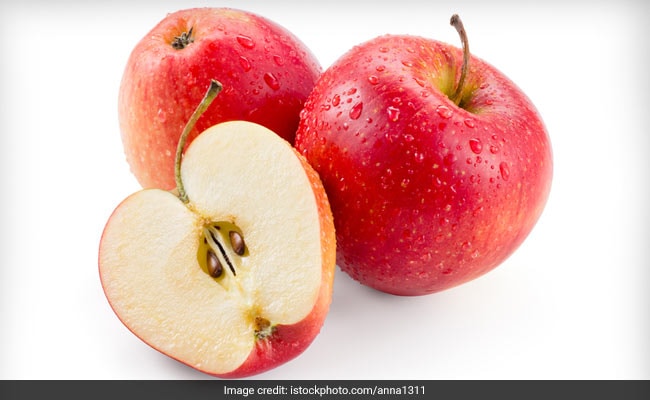 I had one crunchy apple daily
My experience:
The first two days were miserable, I had withdrawal symptoms for those warm cups of tea at 11 A.M. and then again in the evening around 5 P.M. But, thereafter, it was bliss. My energy levels were at an all-time high. The best thing was that I slept so well. My skin was glowing, the number of compliments I got for it motivated me the most. The biggest gain was that I lost 2 and half kilos in two weeks!I started on a personalized diet plan based on certain blood tests and these two weeks were totally oil-free. I love Indian food, so making all my meals without oil helped me appreciate the flavours of spices. Let me share my menu for the two weeks.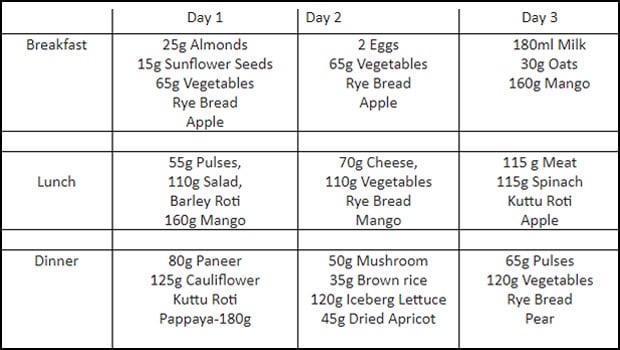 I did not exercise for the first two weeks, but started thereafter.
Exercise
helped me tone up and look even leaner. Today, this is how I eat. Of course, I eat every seasonal food, including peanuts and
gajak
that I am currently enjoying in this nippy weather.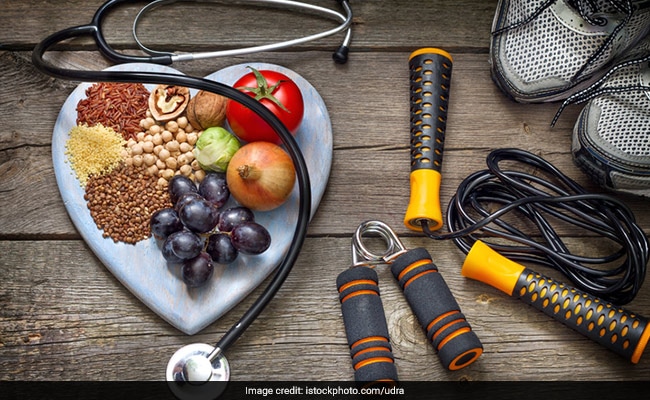 Exercise helped me tone up and look even leaner.
It's another "New Year"! It is the time to celebrate, be happy for what you got in the last year and look forward to a brighter and happier 2018. I am going to start this New Year wearing my favourite little black dress. Let's look and feel our best as we take the first steps towards a new beginning.
Disclaimer:
The opinions expressed within this article are the personal opinions of the author. NDTV is not responsible for the accuracy, completeness, suitability, or validity of any information on this article. All information is provided on an as-is basis. The information, facts or opinions appearing in the article do not reflect the views of NDTV and NDTV does not assume any responsibility or liability for the same.