Let's start with some basic facts: despite the name, buckwheat is not related to wheat, as it is not a grass. Buckwheat is often called a grain, but it's actually a fruit seed that is related to sorrel, knotweed, and rhubarb. It is cultivated in the Himalayas, primarily in Nepal, Bhutan and India.

The best part is that it is available locally, so it is inexpensive. Groats or hulled seeds of buckwheat plant are called white buckwheat, which tend to lend an earthy flavour when used in cooking gluten free dishes. The roasted groats are labelled as 'kasha' and is used commonly in Russian food. Buckwheat is also sold as flour, popularly known as kuttu ka atta in India, which is used during Navratri to make parathas. You will even find buckwheat sold as noodles, known as Japanese soba noodles, but they contain some quantity of wheat flour and as such are not safe for consumption for those with gluten allergy.

Buckwheat contains all nine essential amino acids, which are our body's building blocks of protein. It is also rich in fiber, antioxidants, and magnesium. Various studies have revealed that eating buckwheat regularly may help improve cardiovascular health, assist in regulating blood sugar and reduce your risk of colon cancer. Buckwheat is rich in complex carbohydrates, and is therefore referred to as a pseudocereal.(Looking for organic gluten free flours to use in your baking? Shop now!)

How to Use Buckwheat

Buckwheat can be used as a substitute to rice or barley. I love using buckwheat to create a whole bunch of gluten free dishes. The white buckwheat can be used to make gluten free atta for rotis, and it works well as a blend in gluten free maida replacer. I would recommend that you buy the grain and grind it yourself to make buckwheat flour. The packed versions aren't safe if you have celiac disease.

Here are 10 best buckwheat recipes for you to get started with:

1. Kasha Bread
Recipe by: Aarti Sarin Jain

Kasha bread is healthy, and tastes almost like a cake. It is made of kasha or roasted buckwheat grouts, along with buttermilk, cream and nuts.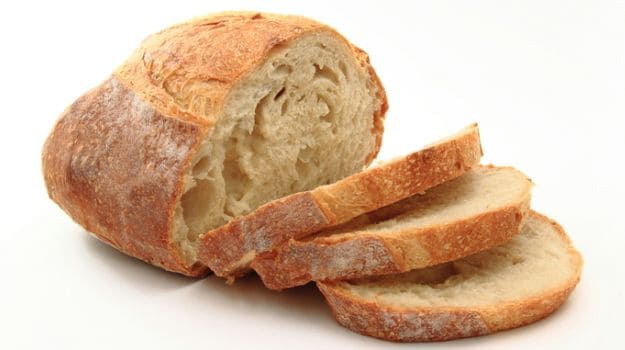 2. Buckwheat Pancakes
Recipe by: Seema Chandra

Buckwheat pancakes are delicious and very simple to make. Drizzle some honey or top the stack with some fresh fruits.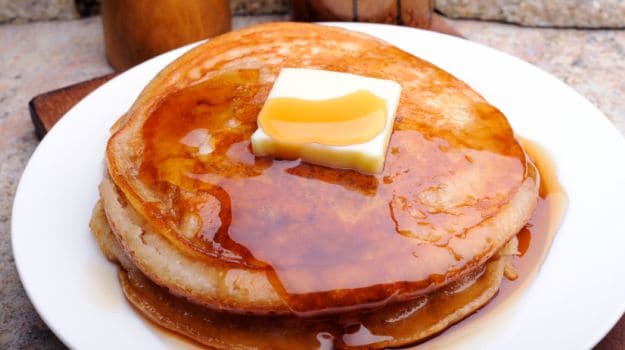 3. Russian Buckwheat Blini
Recipe by: Plavaneeta Borah

Nothing like kick starting the day with a delicious breakfast treat. This traditional Russian dish is made using buckwheat. You can top it with cream and smoked salmon and finish with dill or microgreens.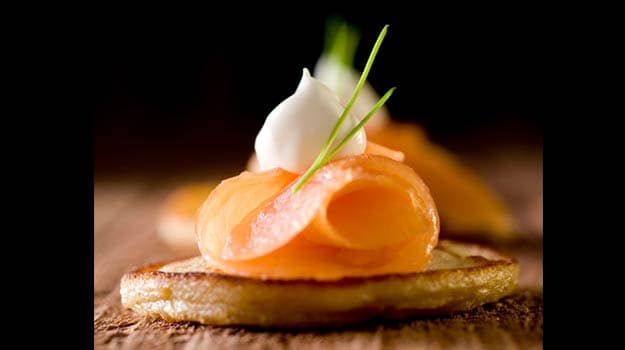 4. Japanese Soba Noodles
Recipe by:Plavaneeta Borah

Easy to make, these noodles taste delicious when stir-fried with teriyaki sauce. Throw in some veggies like mushrooms and carrots, caramalised pork strips (if you like) or just dunk them in dashi.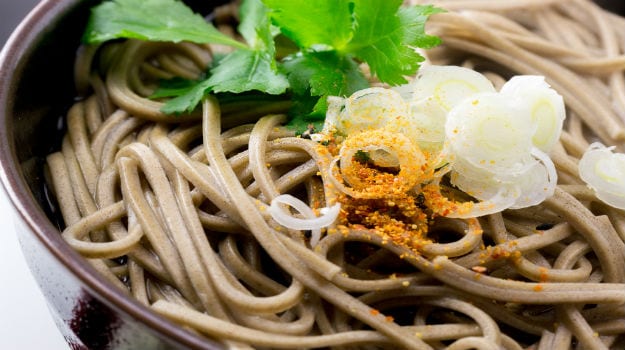 5. Kuttu Ka Dosa
Recipe by: Gunjan Goela

A crispy dosa recipe, where the batter is made using buckwheat flour and colocasia, and it's filled with a delicious potato mix. Serve with coconut and tomato chutney.


6. Buckwheat Tabbouleh
Recipe by: Seema Jindal Jijodia

Seema Jindal Jijodia - the 'cereal' killer experiments with buckwheat and tosses up a traditional Middle East salad called Tabbouleh.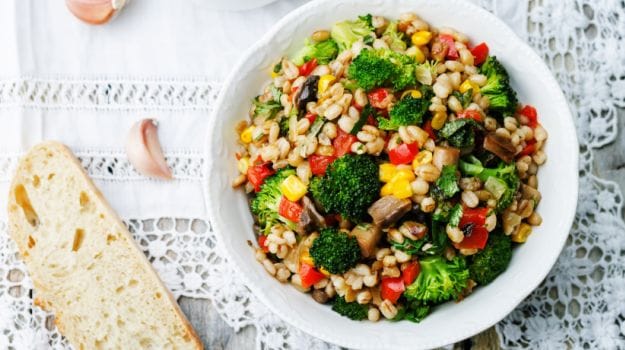 7. Falhari Pakore
Recipe by: Sandeep Yadav

Show off your culinary skills by frying up these easy-to-make and lip-smacking Falhari Pakore. These crispy treats are coated with a flavourful batter made of buckwheat flour, cumin and anardana.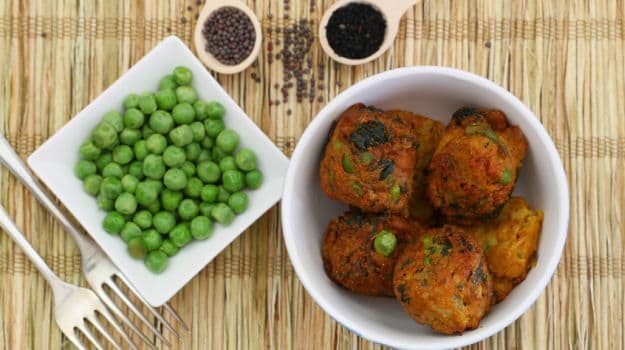 8. Gluten Free Aloo ka Paratha
Recipe by: Niru Gupta

The most loved Indian breakfast item gets a gluten free makeover. Make them using ingredients like buckwheat flour, rock salt, potatoes and spices.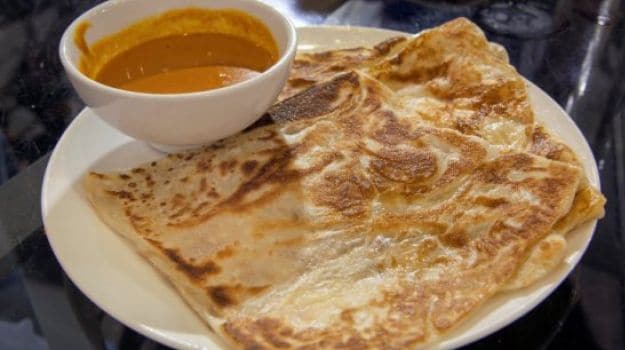 9. Kebab-e-Kela
Recipe by: Niru Gupta

Vegetarian banana kebabs, flavoured with ginger, coriander, green chillies and cardamom seeds, and brought together with buckwheat flour.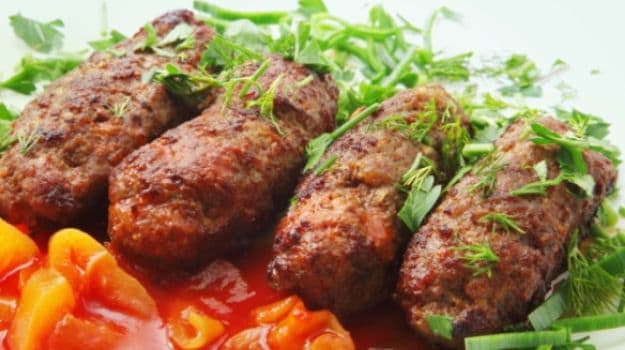 10. Buckwheat Chocolate Walnut Brownie
Recipe by: Plavaneeta Borah

Who can deny a decadent piece of dark chocolate brownie? This one is made with buckwheat flour and loaded with walnuts and cacao nibs. Bet you won't be able to tell the difference!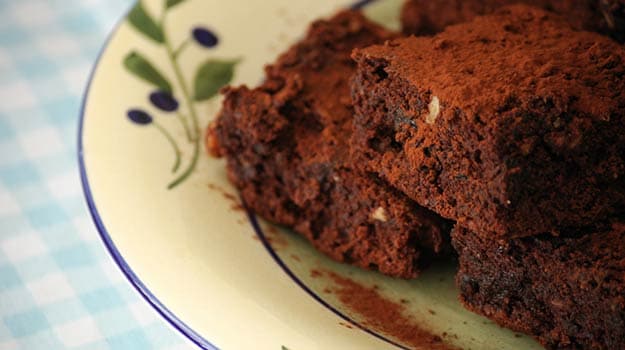 Julia Child had once said, "You don't have to cook fancy or complicated masterpieces, just good food from fresh ingredients."

I'll add to this by saying, eat natural gluten free grains that are locally available.

About the Author:

Aarti Sarin Jain is an avid baker and runs an exclusive gluten-free test kitchen. She discovered the joys of a gluten-free living after her elder kid was diagnosed with Celiac Disease. She often experiments with new forms and varieties of gluten-free food without compromising either on taste or quality. You can read more on her blog, www.bakingfrommyheart.com.





Disclaimer:





The opinions expressed within this article are the personal opinions of the author. NDTV is not responsible for the accuracy, completeness, suitability, or validity of any information on this article. All information is provided on an as-is basis. The information, facts or opinions appearing in the article do not reflect the views of NDTV and NDTV does not assume any responsibility or liability for the same.