Ordering food can sometimes be a huge pain - it can be expensive, time-consuming (an hour to deliver noodles, seriously?!) and can be harsh on your tummy too. However, making food by yourself is, of course, healthier, quicker and good for your pocket. Yes, we're talking about easy, budget-friendly meals that you can actually look forward to and make in your own kitchen. Moreover, if you are one of those who are watching their weight, it is especially beneficial for you, as you become more mindful of what ingredients are getting into your food. Cooking food for yourself sounds intimidating, but once you start doing that, you will see that it's not that difficult after all. Trust us when we say, if you learn how to make food, your life will definitely be easier. However, before you get into the real world of cooking, you must set or organise your kitchen. Right from important kitchen ingredients and foods like eggs, milk, bread, oil, lemons, et al to important spices like cardamom, black pepper and cinnamon and to important tools and cookware, you need them all! So, whether living and cooking solo for the first time or in need of a kitchen overhaul, we have picked the best (and most necessary) tools to wine and dine like a pro.
Consider this as your ultimate guide on how to make food:

Important Kitchen Ingredients And Foods You Must Have:
Eggs: If you don't have a carton of eggs in your refrigerator, then put them at the top of your grocery list. Eggs are an essential in the kitchen, as they can be prepared in so many different ways.
Tomatoes: Just like eggs, it is quite important to have tomatoes in your kitchen, as they can be used for preparing various dishes.
Cheese: This creamy ingredient can be sprinkled, sliced and placed on practically anything and it will taste just delicious. Mozzarella and parmesan cheese are must-have in your kitchen.
Onions, Garlic and Ginger: Onions are root veggies that are known to add flavour. Garlic is known to enhance the flavour of any dish. The place of garlic is irreplaceable; be it in Indian, American or Chinese cuisine. Ginger is used as a spice that adds flavour to dishes.
(Also Read: 7 Surprising Health Benefits Of Garlic)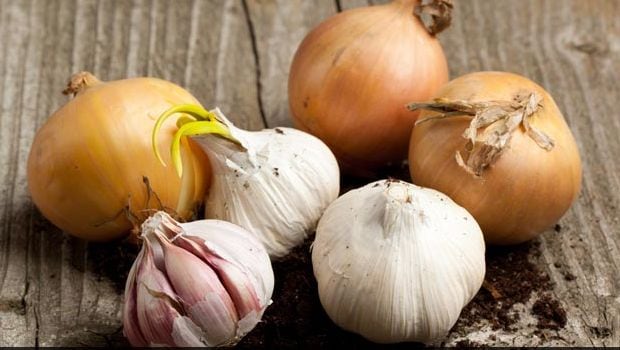 Rice or Quinoa: If you have a grain in your cupboard, then you need not worry about any other healthy food. Rice and quinoa can act as a solid substitute for most pasta dishes, and are perfect substitute for those who are allergic to gluten.
Greens: Take your pick of greens; from lettuce to romaine, spinach, broccoli, kale, cabbage, bitter gourd, et al. They are all healthy and super-handy when you need your fill for vitamins, minerals and fibre in your diet.
Vinegar: Vinegar is a great condiment to keep in stock. From making pickled-onions to preparing salad, Asian cuisines and much more, you can use it for so many things.
Popcorn: A great low-calorie snack that you can have anytime and anywhere, be it movie nights or a small get together at home. And, the best part is that you can top it with anything, from fresh herbs to butter or caramel.
Chicken or Tofu: Whether you are a non-vegetarian or vegetarian, it is important to keep some form of protein in your refrigerator.
(Also Read: 10 Best Chicken Dinner Recipes)
Flour: Having flour in your kitchen gives you a lot of choices like baking, making chapatis (breads), coating for food when frying, et al. Moreover, flour is known for thickening any liquids or sauces.
Oil: Cooking oils like olive oil, sunflower oil, mustard oil and canola oil are great sources of good fats that our bodies need to stay healthy.
Lemons: Lemons are great for cooking fish and meat as well as for making some cooling drinks like lemonade and mojito. Lemons also go perfectly with fresh greens and other veggies.
Sugar: A must-have ingredient for baking cakes, drinks and cooking.
Salt: It has some minerals and nutrients that are essential for the body to stay healthy.
Honey: Honey is a must-have food in your kitchen. It can be eaten directly or can be mixed with lime juice.
Tea/Coffee: Kick-start your day with a quick refreshment like hot coffee or tea.
(Also Read: 10 Best Coffee-Based Recipes)
Pickles: Pickles are used to give the food an interesting twist in flavour. One must have a jar of pickled cherries, carrots, mango, lemon and green chilli pepper.
Ketchup: Ketchup is a must-have to make sandwiches. It is accompanied by a host of other snacks like fritters, nuggets and fries.
Yogurt: An all-rounder, yogurt has many uses - dietary and health. Yogurt can be eaten as a breakfast, is used in food preparations and is also used as an essential ingredient for hair and face masks.
Whole grain bread: A healthy and flavourful food that is great for a light evening snack or for breakfast.
Milk: Milk is an excellent purchase, especially when it comes to dunking your chocolate cookies and eating your cereals. It is a key ingredient in making creamy sauces, scrambled eggs, ice-cream, tea or coffee.
Important Spices You Must Have In Your Kitchen:
Cardamom: A mild and sweet-flavoured spice, which is mainly used for sweet dishes or biryanis.
Black Pepper: Black pepper is one of the most commonly used seasoning ingredients in cooking. A must-have for their slight pungency. Always go for the whole peppercorns over pre-ground versions.
Cinnamon: Warm, aromatic spice, cinnamon is reddish-brown in colour with a bittersweet flavour. It is used for baking and adding an earthiness to stews and curries.
Clove: This sweet, rich spice is known to heal throat-related problems. Clove is used in curries and baking.
(Also Read: Health Benefits Of 38 Important Spices From Around The World)
Cumin Seeds: An aromatic, mellow spice, used in Indian and Middle-Eastern cuisines, especially curries.
Coriander: Relished mostly in the western part of the country, coriander is pre-dominantly used as a garnishing over curries.
Nutmeg and Mace: A delicate, warm spice frequently used in baking and making curries. A foodie wouldn't dare to prepare a good curry without using nutmeg and mace. Only true connoisseurs would miss the presence of these, others would just not know what went wrong.
Fenugreek: Beautiful green leaves with a distinct sweet smell; fenugreek gives curries its rustic taste.
Curry Powder: A mix of 20 spices, including coriander, cumin, and turmeric, curry powder is used to give the food just the right kick. Many cuisines have adopted this mix, and each recipe uses its variations. Do not confuse it with garam masala.
Chilli Flakes: Make your regular food spicy by adding red chilli flakes, which are typically made from dried roasted chilies.
(Also Read: How to Store Spices and Masalas During Monsoon: 5 Smart Tips)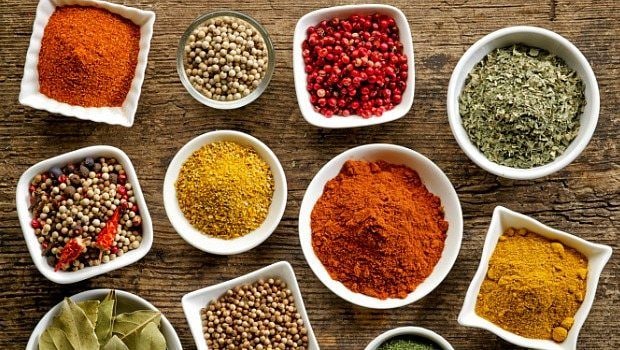 Important Kitchen Tools And Cookware:
Tools:
Chef's Knife: A multipurpose knife used for chopping any kind of vegetables, or slicing of meat, bread loaf, et al.
Cutting Board: A plastic or a wooden board on which you can cut your fruits, vegetables and chicken.
Measuring Cups: Measuring cups are quite useful to estimate the right amount of food to be cooked or to measure ingredients in the right proportion. These cups are extremely helpful, if you are the follow-the-recipe kind of a person.
Measuring Spoons: While you can afford to put a little more or a little less spice in your food; unfortunately, the same cannot be said about baking. So, if you are planning to bake, then these measuring spoons are of utmost importance.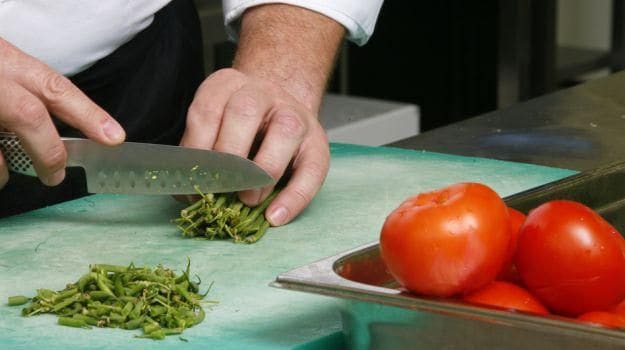 Strainer: The best way to wash leafy vegetables such as coriander and spinach is to clean them in a strainer. The strainer prevents the leaves from scattering in the sink and the sieve lets the dirt wash away quickly. There are two types of strainers available; one is made of plastic, and the other one is made of stainless steel. If you wish to boil pasta at home or wish to not use the pressure cooker for rice, then we recommend the stainless steel strainer.
Vegetable Peeler: To peel your vegetable easily.
Scissors: To cut open packets in the kitchen.
Peeler: Always go for Y-peeler. It is used to peel vegetables and fruits, and is easier to handle as compared to normal peeler.
Grater: A grater (also known as a shredder) is used to grate foods into fine pieces.
Cookware:
Saute Pan: A saute pan usually has a flat bottom and is relatively tall with vertical sides. This pan is specifically used to stir fry vegetables or meat.
Skillet: A skillet is usually very similar to a saute pan, except the sides of the skillet are not very tall and flare outwards. You might want to just buy one of them for home cooking and use them interchangeably.
Pressure Cooker: It is an airtight pot in which food can be cooked quickly by steam and pressure. In India, a pressure cooker is widely used to cook pulses, rice, etc.
Heavy-Bottomed Pan: It is a deep stainless steel vessel used to boil milk, rice or water.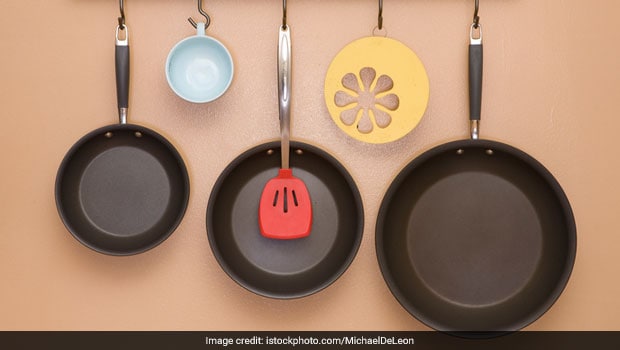 Heavy-Bottomed Pot: Also known as kadhai in Hindi, a heavy-bottomed pot is a thick deep circular cooking pot, which looks similar to a wok. It is used to make biryani, noodles, rice pudding, et al.
Spatula: A hand-held tool to lift, spread or flip things. It has a long handle to keep the users hand away from the pan.
Stirring Spoons: Typically made with high-end plastic or non-stick compatible iron-ware, stirring spoons are used to stir soups, sauces, etc.
Pair Of Tongs: It is used to flip chapatis or omelettes on the stove.
Ladle: Used for serving gravies, soups, and sauces for serving and stirring.
Sieve to strain tea.
Rolling Pin and Board: To make chapatis, pizza dough, tortilla, et al.
Other essentials:
Storage Containers
Kitchen Towels
Heavy Sponges
Microwave Gloves
Important Kitchen Appliances You Must Have:
Toaster
Slow Cooker
Mixer
Blender (or Food Processor)
Coffee Maker
Microwave
Refrigerator
Stove
Water Purifier
Juicer
Grill
Electric Kettle

Important Food Safety Tips:
Always wash your hands with hot soapy water before and after handling food.
Refrigerate perishable, prepared food and leftovers within two hours. Leaving them out at room temperature for longer time will spoil them.
Wash cutting boards and knives with hot soapy water after food preparation, especially after cutting raw meat, poultry or seafood.
Make sure you never place your food on the same plate or cutting board that previously held raw meat unless the cutting board has been washed thoroughly.
Always store raw meat wrapped on the bottom shelf of the refrigerator. This averts the raw juices of meat from dripping on other foods stored in refrigerator.
Replace and wash dish towels and sponges often to prevent the spread of harmful bacteria through the kitchen.
Now that you have everything you need to make food in your kitchen, wear your chef's hat and treat your friends with some home-cooked food. To begin with, here are some quick dinner ideas that you can choose from for your meal tonight. The best part is that each of these dishes make for a complete meal and they will be ready in 30 or even less! Thank us later! Bon Appetit!