Indian cuisine, like most other, rests heavily on the usage of
flours
. One of the staple food items in most Indian households is the
chappati
. While many start their day with wholesome and filling
parathas
or
chillas
,
rotis
make customary appearance in the lunch boxes and the dinner table of an average Indian.
Wheat flour
has enjoyed quite a lot of attention on the Indian plate. Everyday staples or occasional delicacies rustled with the help of
gehu atta
are considered wholesome, nutritious and loaded with gut-benefiting
fibre
. Despite the availability of plethora of grains and
millets
in the Indian market, the importance of wheat has remained undisputed, especially in the Northern belt of the country.
It is only now that food enthusiasts are turning their attention to the mind boggling variety of grains and millets, experimenting with them like never before. The concept of multigrain flours has thus evolved. Bajra, jowar, makka and ragiamong other flours have long existed in the culinary repertoire of India, but today the demand for these flours is assuming a Pan-India status. As more and more people are becoming aware of the importance of including different grains in their regular diet, the cult of using alternative flour options or even a mix of different flours are becoming popular.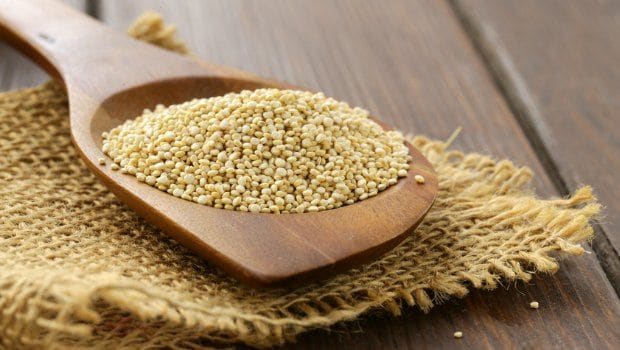 Multi-grain flours are described as a mix of two to three or more flours. Experts and nutritionists encourage people to give them a try every once in a while to offer some variety to the system, reset it and supply it with the goodness of multiple grains. However, the question remains, if multi-grain flours should be used for a longer period of time, or should you just tease you palate a little with it and then go back to being a loyalist of the good ol' wheat flour?
First thing first, multi-grain flours can never actually harm the body unless you are allergic to any of the flours included in the mix. In fact, their consumption gives your digestive system a boost. When we got in touch with experts, a mix of opinions flew on either side. According to Dr. Rupali Datta, Consultant Nutritionist, Delhi, "Though multi-grain flours are always an excellent dietary option and an apt departure from the monotony of wheat flour, it should not become a permanent part of your diet. It doesn't really have any downside to it, but in my opinion your diet must never become permanent. You must keep tweaking it and playing with it to keep your system smooth and open to changes. I suggest that after you have had your time with the multi-grain option, try flours in isolation. It is interesting for the palate and excellent for digestion."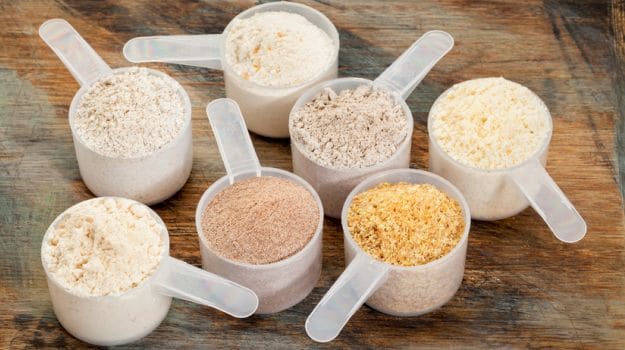 Adding seasonal specialties to your diet is always a good idea. For example, jowar is essentially a summer grain while bajra is available freshly during winters. Taking similar grains during their respective season and using their flour will give greater benefits. "Using multi-grain flours will certainly give the best of all worlds, but when you switch from wheat to ragi, for example, you are going gluten-free and the effect it will have on your health will be much more pronounced over switching from wheat to multi-grain flour," she added.
"Multi-grain flours provide a blend of nutrients in each grain. Try blending together ragi (high in calcium), jowar (loaded with iron and fibre), bajra (great for summers, packed with fibre) and buckwheat (enriched with rutin which is excellent for blood pressure management). Blending grains is a good idea to get a variety of nutrients in your diet and to achieve weight loss as well," shared Shilpa Arora ND, a renowned Health Practitioner, Nutritionist and certified Macrobiotic Health Coach.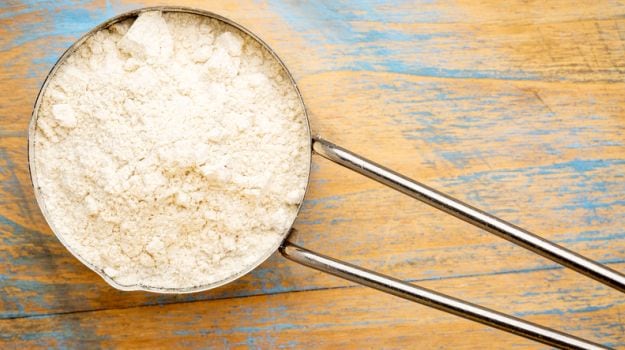 "Multi-grain flours can be a good addition to your diet. You can also try them individually, however, mixing them up just makes everything easier and feasible. Always keep the season in mind. Bajra and ragi are excellent for winters, whereas jowar can be used all round the year. Most Indians consume grains but millets are something that is usually off the grid. Multigrain flours are therefore a good option to introduce millets in your diet. People with joint issues and inflammation are asked not to have lot of grains, but millet flours are excellent for them. You can mix two to three flours - 25% of each - with regular wheat flour," noted Anshul Jaibharat, a noted Delhi-based nutritionist and weight-management expert.
There you have it, although the brilliance of multi-grain flours is undisputed, when pitted against indigenous flours in isolation, it may get shy of few benefits. All-in-all, one of the important lessons learnt in the process is to not have a self-limiting diet. Variety is good and it could possibly be the key to good health.