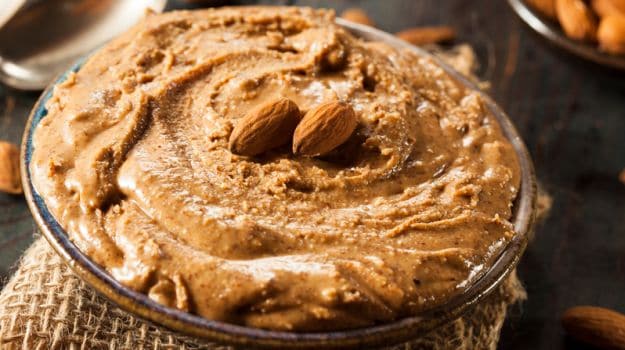 2. Peanut Butter
Sometimes, when I can't be bothered to fiddle with sauces and pastes and what not to make a South East Asian meal, I quickly stir fry some chopped veggies and chicken with a daub of
peanut butter
and soy sauce. It's a quick fix for
Asian
-inspired tastes.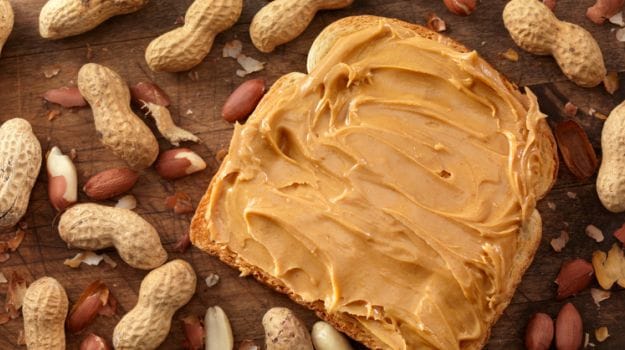 3. Walnut Butter
Another easy and delicious recipe is walnut balls. For this, I take
walnuts
and divide them into two batches. One for blending into butter and another for smashing up into little pieces. Chuck the pieces into the food processor and add in some
oats
until the mixture becomes sticky. Then pour in some nut oil (any kind you choose), dates and the walnut butter and blend until everything comes together in a sticky, squelchy mass. Roll the mass into little balls and refrigerate them for half an hour or so for healthy walnut snacks.
4. Hazelnut Butter
This was an expensive proposition for me because of the cost of hazelnuts, but I had sworn off processed food and I was missing my beloved Nutella. I needed a substitute. Again, so easy – all you need are hazelnuts, cocoa powder and maple syrup. I start off by toasting the nuts on the
tawa
for 10 to 15 minutes. Once they have cooled, pour them into the blender and blend until they reach a sticky, grainy consistency. Next, add the cocoa and the maple syrup and blend again until smooth. If you think the mixture is too thick, add a little water to thin it. You're done!
And if you don't feel like making nut butter at home, there's a large variety available online here.
About the Author:
Meher Mirza is an independent writer and editor, with a focus on food and travel. Formerly with BBC Good Food India, she loves anime, animals and artsy things but also comics, technology and death metal.
Disclaimer:
The opinions expressed within this article are the personal opinions of the author. NDTV is not responsible for the accuracy, completeness, suitability, or validity of any information on this article. All information is provided on an as-is basis. The information, facts or opinions appearing in the article do not reflect the views of NDTV and NDTV does not assume any responsibility or liability for the same.