Ramadan 2018 Recipes: Making the Most of Dates
Plavaneeta Borah, NDTV | Updated: May 17, 2018 17:28 IST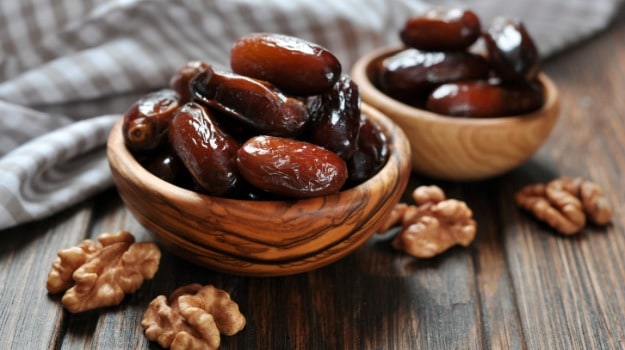 Ramadan is that time of the year, which is considered very auspicious by the Muslims. It is also a festival that is eagerly awaited for by food enthusiasts because of finding the opportunity to sample a range of delectable traditional dishes. Ramadan recipes are usually passed on from generations, which is why some flavours can never be matched by others. The holy month of Ramzan is here! While we commonly associate the festival with fasting, it is also a time for devotion, compassion, generosity and forgiveness for the Muslims. And, then there's the smorgasbord of traditional delicacies to notch up the festive fervour. Ramzan is also the time when you will find various streets across the country coming alive with vendors selling hot mawa jalebis, phirni, biryani, nalli nihariwith khameeri roti, paaya, kebabs, seviyan, burfis – you name it! If you are up for some indulgence, you need to stroll down these streets to see it for yourself and sample these authentic treats first hand. Or better still, have a home-made meal with a Muslim family.

There are also some ingredients which feature commonly in most Muslim households around this time. One such example is dates. This energy boosting dry fruit helps in keeping one fuelled up throughout the day, and hence is included in suhoor, the meal before dawn, so that is helps during the time of fasting. Dates, the sweet fruits of the date palm tree, aren't just an exemplary fruit but a sacred one as well. Prophet Muhammad was once reported to have said "A house without dates has no food." Muslims continue his tradition and break their iftaar with dates.


Ramadan 2018 Recipes​: Dates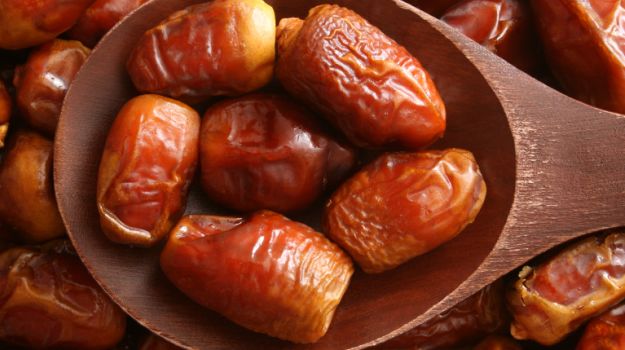 Dates boast of a large number of vital nutrients, which contribute to various health benefits. If you're looking for fiber, potassium or copper then it's a good source. It contains 54% sugar and 7%proteins, and is recommended for those with poor heart health. It is said to reduce the risk of a stroke and also aids in the process of digestion.

That's not all; dates are known to have a high magnesium content that regulates the levels of calcium, vitamin D and electrolytes in the body. It propels the insulin levels in the blood and helps with boosting energy.

Good things certainly do come in small packages.
Here are 10 creative ways of including dates in your diet:

1. Stuffed Dates with Blue Cheese
Recipe by Plavaneeta Borah

Blue cheese and dates is a match made in heaven. They both complement each other like a dream. Tip in some parsley to add some zing. For the recipe, click here.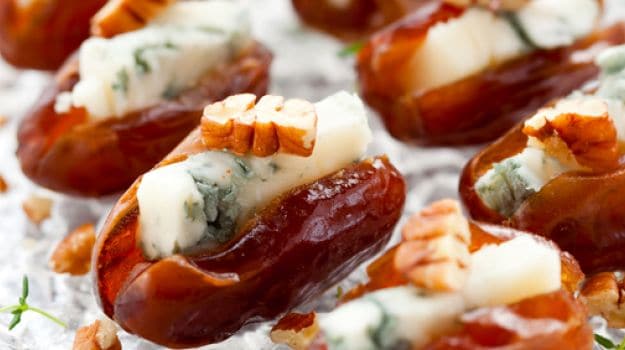 2. Dates and Walnut Kheer
Recipe by Chef Praveen Gonsalves

A quick and easy dessert to curb your sweet cravings. Dates impart natural sweetness to the kheer and nuts add a nice crunch. For the recipe, click here.


Ramadan 2018 Recipes​: Dates and Walnut Kheer 3. Dates and Cashew Vegan Balls
Recipe by Plavaneeta Borah

This energy booster is the perfect snack to nibble on. Loaded with the goodness of dates, cashew nuts and coconut, you can also throw in some seeds of your choice. For the recipe, click here.


Ramadan 2018 Recipes​: Dates and Cashew Vegan Balls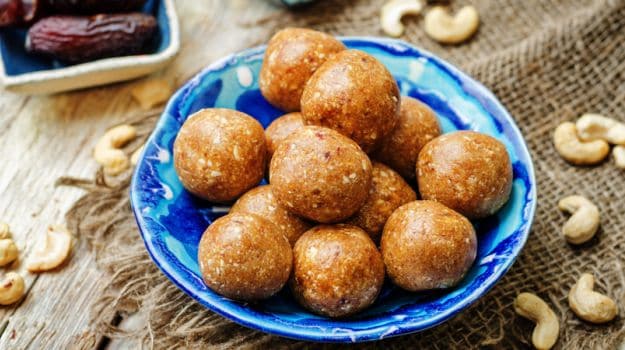 4. Date Biscuit Roll
Recipe by Chef Roopa Gulati

A delicious roll made with crushed biscuits, dates and butter, and then chilled, cut into small slices and served with an ice-cream scoop, chocolate strips, mint sprigs and some fresh oranges. For the recipe, click here.


Ramadan 2018 Recipes: Date Biscuit Roll 5. Dates and Figs Fudge
Recipe by Plavaneeta Borah

Looking for some sweet indulgence? You will love this sinful recipe which brings together dates, figs and peanut butter. For the recipe, click here.


Ramadan 2018 Recipes: Dates and Figs Fudge 6. Date and Prune Brownies
Recipe by Chef Vicky Ratnani

Brownies baked with the fruity punch of dates and prunes. It's hard to resist digging into a delicious treat like this. For the recipe, click here.


Ramadan 2018 Recipes: Date and Prune Brownies 7. Date Pancakes
Recipe by Chef Lo Ka Yan, Taj Palace Hotel

Fried layers of dough with a date filling, perfect for a sweet indulgence! For the recipe, click here.


Ramadan 2018 Recipes​: Date Pancakes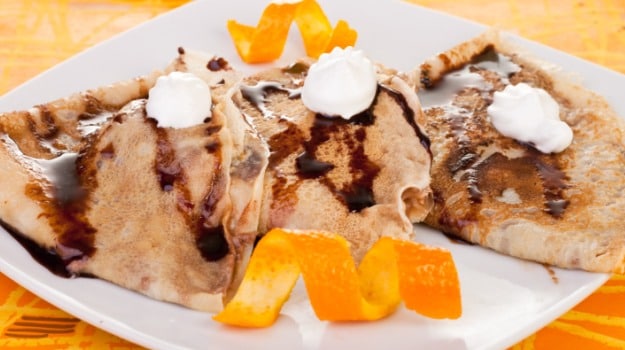 8. Sweet Date Chutney (Khajoor ki Chutney)
Recipe by Chef Niru Gupta

A sweet and sour date chutney that goes brilliantly with pani puri, aloo chaat and all kinds of crispy snacks. For the recipe, click here.


Ramadan 2018 Recipes​: Sweet Date Chutney 9. Date Cake
Recipe by Chef Vandana Kaul

A mouth-watering cake with the goodness of dates, which is easy to make. You cannot say no to this one! For the recipe, click here.


Ramadan 2018 Recipes​: Date Cake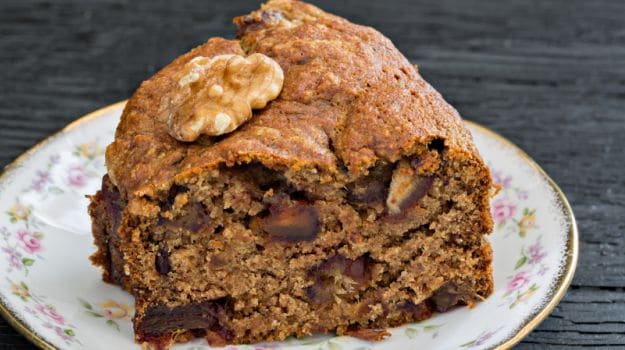 10. Dates Halwa
Recipe by Chef Niru Gupta

Enjoy this traditional dessert flavoured with dates and cashew nuts. The flavours of ghee and cardamom take it to another level. For the recipe, click here.


Ramadan 2018 Recipes​: Dates Halwa