It looked dicey, almost impossible, but it is happening! And let's just say we are all 'game' for it. You guessed it. We are talking about the Indian Premiere League 2020 that has begun in full swing. Like every year, IPL 2020 too was slated to happen somewhere in April but the pandemic stalled the most awaited cricketing event of the year. However, much to our delight, the IPL finally kick-started in the UAE on 19th September and is all set to go on till 10th November. Needless to say, fans are cheering for their favourite teams, and because it seems a little tough to hit the restaurants and pubs this time - a lot of us would be watching it from our homes. But, guess what? You can still make the affair a super memorable one. How, you ask? By trying out these yummy snack ideas while watching the game with your family!


1. Sausages and Salami


During those nail-biting moments, the last thing we need is food that requires copious amount of attention. Something easy to cut and tuck into is our idea of an ideal game-night snack - like some sausages, pepperoni, salami and bacon. Throw in a variety of cheese and make your own version of a charcuterie board.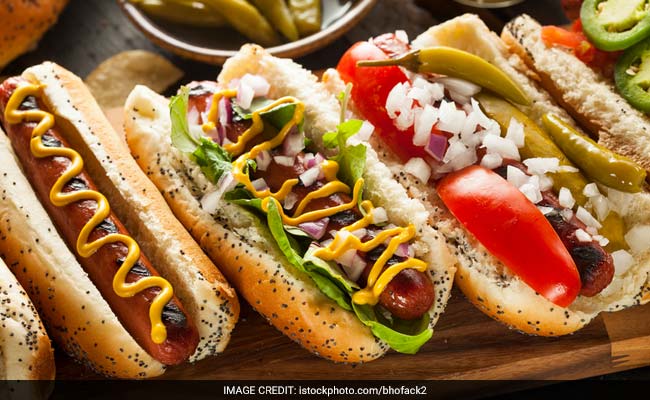 You saw this coming, didn't you? Cricket is no less than a festival in this country, and guess it does not feel festive enough until we grab a bite of our smoky and succulent paneer tikka, seekh kebab, dahi ke kebabetc.
3. Chilli Cheese Toasties And Bruschetta


Take a bread slice and cut it in small triangles. Apply any spread of your choice, next throw in some cheese, a dash of red chilli flakes, some veggies and herbs of your choice (optional). Toast it on a pan and serve hot.
4. Pizza


Speaking of cheese, how can we forget about our favourite pizza! Order one or make one at home, a pizza is never a bad idea. If you are a fan of the cheese-loaded ones, you can try this cheese-burst pizza recipe or these pizza puffs and be the star of the day.
5. Easy Chips And Corn Bhel


Chop some onion, tomatoes and green chillies. Crush some of your favourite chips. In another bowl, take some sweet corns (boiled) and some puffed rice if you want. Mix up everything with a dash of sonth or chutney or ketchup - and you are done. Your bhel is ready, finish it off with freshly chopped coriander and munch away.


5. Veg Cutlets


Homemade, fresh bread cutlets always find takers and the good thing is it does not take much time to put together. Here's the recipe you have been looking for.


If you are in a mood to cook, you can try your hands at these 11 Best Easy Snack Recipes | Popular Snack Recipes.


Try these yummy snacks, and do share if you have any more cool foodie ideas to make this season of IPL more exciting.
About Sushmita SenguptaSharing a strong penchant for food, Sushmita loves all things good, cheesy and greasy. Her other favourite pastime activities other than discussing food includes, reading, watching movies and binge-watching TV shows.