Weight Loss: Smart Cooking Hacks To Ensure You Lose More Than You Pile
Sushmita Sengupta | Updated: May 01, 2018 10:40 IST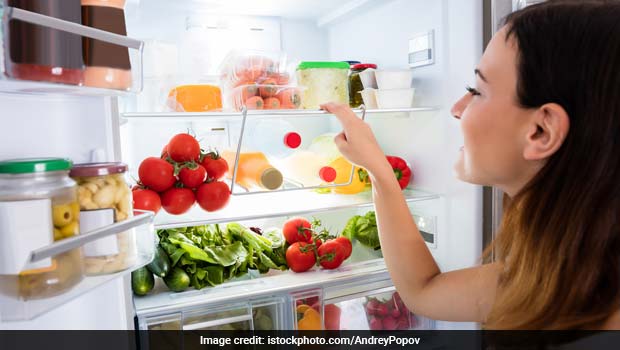 Weight loss in no cake walk, it is a result of a mix of various factors and immense hard work. From the perfect diet to regular workout, much has been said about the ways to lose pounds sustainable and effectively. Crash diets and starving would only do more harm than good in the big run. It is very important to create a perfect environment for weight loss. Your kitchen and what you do in it, naturally then becomes very crucial to shed those extra inches. For effective weight loss, you have to start by detoxing your kitchen. Toss away the fattening foods, chocolates, sauces, dressings etc. and fill your shelves with fresh and healthy items. You may start by replacing all the refined carbs with whole grain varieties. If your fridge is occupied with more healthy food, certainly you would cook healthy and eat healthy. Cut all your fruits and veggies in air-tight container and keep it in your reach, so that you keep munching on them. Keep a container of nuts closer than the jar of chips and namkeen. Add healthy veggies, juices, soups, curries and stews to your daily diet. You can even use veggies as substitutes to a variety of your unhealthy refined food. For instance, the pasta sheet for lasagne could easily be replaced with weight loss friendly zucchini sheet. Use healthier modes of cooking such as steaming and grilling, instead of frying. Having said that, here are some kitchen hacks that would help your way in healthy weight loss:

1. Use Oil Spray While Cooking

Use cooking sprays instead of oil dispensers. This would ensure that the oil intake is bare minimum. You will find oil sprays in any major mart or supermarket.


2. Use Weight-Loss Friendly Cookware

One of the biggest culprits in turning even some of our most healthy foods into unhealthy is the amount of saturated fats it is cooked in. Use non-stick cookware with lids to reduce amount of oil for cooking. Air fryers are also considered to be a healthy option to fry your food, though there are many who would debate about it.

(Also Read: Will Re-Using Leftover Cooking Oil Harm Your Family? Read This​)

3. Pack Crisp Salads Ahead

The trend of mason jars has taken over the health and nutrition circuit by storm and how. The internet is brimming with beautiful pictures of artfully stacked jars that can easily pack your favourite delight for a quick on-the-go meal. Assemble your all the ingredients in layers and carry your favourite salad, oatmeal and granola with you. For an ideal on-the go salad, it's important to add the dressing first, to ensure that the salad ingredients don't get soggy or limp. Next, add your go-to grain or a form of protein like quinoa. Finally, add nuts, seeds and raisins. Throw in the leafy greens at last, so if you empty the mason jar into a bowl, the greens make the salad bed.

(Also Read: Mason Jar Ideas: 8 Creative Ways to Use It​)

4. Freeze Your Greens, Veggies

Don't you just hate it when you have to toss away a bunch of greens that have gone bad? Don't worry as this trick is just for you. Needless to say, greens and veggies play a huge role in effective weight loss. Greens like spinach and kale are full of fibres. Fibre improves digestion and induces satiety. When you are full, you tend to eat les fattening food. The best way to consume your veggies is to puree them. Take an ice cube tray and pour into them the blended puree and freeze them. You can use these frozen cubes, throw it in the blender and prepare your own weight loss smoothies. You can freeze pureed veggies like green beans and carrots and add them to soups and sauces, too.

5. Make 100 Calorie Snack Packs

For effective weight loss, it is very essential to keep a track of your calories. Ditch the fattening snacks from the stores. Make your own 100 calorie snack packs. Some of the low-calorie snacks you can pack are: 13 almonds, 1 banana, 45 to 50 raisins, 40 grams of grilled chicken or fish, half cup of oatmeal. All of these foods range below 100 calories.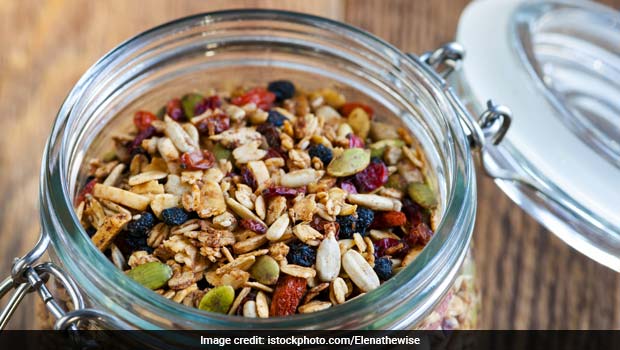 These simple and effective techniques would help you shed weight effectively. If you have more such tips to share, do write to us in the comments section