Lohri 2022: The time for bonfires, popcorn and singing and dancing is here. Lohri 2022 is at our doorstep and we can't wait to get together with friends and families to celebrate the harvest festival that marks the end of long winter nights. Lohri is a holy festival celebrated with much fanfare in the north Indian state of Punjab. The Sikh and Hindu communities celebrate the festival that falls on the 13th of the first month of the year, according to Gregorian calendar. According to Indian calendar, Lohri falls in the month of Pausha.


(Also Read: Lohri 2022: Date, Time, Significance, Customs And Festive Foods)

The festival is a celebration of the Sun God, Surya, who is offered gratitude for gracing devotees with his presence. Lohri is celebrated at the end of the sowing season of winter crops like rabi, that are now ready to be harvested. Lohri traditions involve offering foods made from jaggery or gur, sesame seeds or til and peanuts or moongphali to the holy bonfire that is lit during the celebration. The Lohri feast consists of dishes prepared from seasonal vegetables like mustard greens or sarson and corn or Makai. The dishes traditionally prepared on the occasion of Lohri include sarso ka saag that is served with makki ki roti or flatbreads made from corn flour. The breads are served with a generous smearing of winter super food ghee and with jaggery on the side. Jaggery and sesame seed rice is also a part of the feast. Among Lohri sweets, the most prominent ones are gajak- soft squared sweets made from sesame seeds and jiggery, and moongphali ki patti (literally a slab of peanuts in jaggery) or chikki as it's called in some parts of India.


(Also Read: Lohri 2022: From Palak Patta Chaat To Matar Kebab - 5 Easy Snack Recipes To Celebrate)
Here are some recipes that are an absolute must-try for Lohri 2021:
The famous makki ki roti and sarso ka saag combo is one of the most well-known Indian dishes that the Indian cuisine has given the world. The delicious and spicy saag made from mustard greens with a garlic and chilli tadka and makki ki roti made from corn flour, is a regular feature on Punjabi dinner tables during winters. Click here for the recipe.
Chikki is not just a winter favorite, but is a snack that's popular in several states, all year round. Coupled with the nutritional value is its yummy taste. This delicious snack is capable of giving you the adequate sugar rush when you need it. Click here for the recipe.
The perfect wintersweet, til laddoo is widely consumed in winters and is a feature on festive menus for Lohri, Makar Sankranti as well as Pongal. Made from sesame seeds and jaggery, the til ladooo or til gul as it's called in Maharashtra, the til ladoo is a winter sweet that you must prepare during Lohri. Click here for the recipe.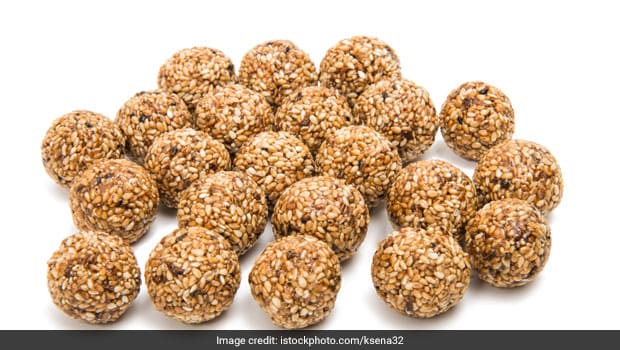 Til or sesame seeds are a regular feature in Indian winter dishes. Til ki chikki is again served during winters and especially enjoyed by the bonfire on Lohri festival. The sweet has a long shelf-life and numerous health benefits. Click here for the recipe.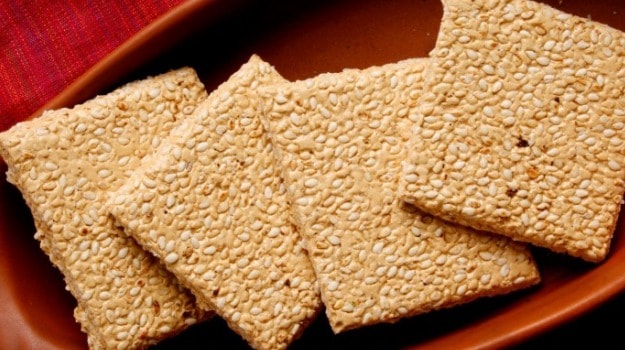 These sweet rotis can be served as the perfect end to a Lohri meal or as a part of the main course, along with homemade white butter. Gur ki roti is made from wheat flour that is dunked in a mixture of milk and jaggery and cooked till golden.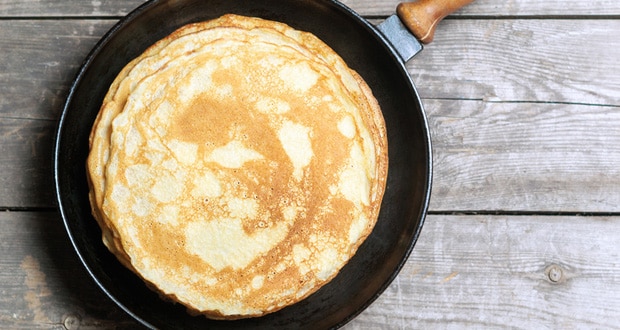 Lohri meals are rich and full of seasonal goodness. Just like us, we're sure you'd find these dishes hard to resist. So, what are you waiting for? Get cooking!
Happy Lohri 2022!