An immensely popular dish found in India, Ragi Coconut Ladoo is nutritionally rich due to the high protein and mineral value present in its main ingredient, Ragi. Here's a yummy ladoo recipe that is wholesome, healthy and produced with coconut, jaggery and crunchy peanuts.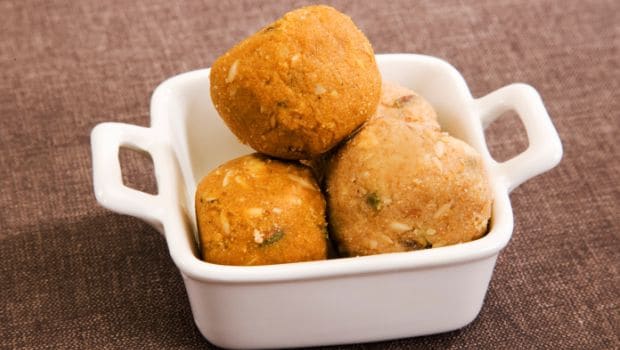 Decorated with almonds and pistachios, this ladoo recipe makes for a mouth-watering Indian desser​t.
A very famous Indian dessert usually made during festive times like Diwali. Also known as Motichoor ke ladoo, it is a sweet treat with cashews, raisins, saffron and the light flavour of cardamom. Boondi ke ladoos are a mix of small boondis and are relished equally by kids and adults. Mouth-watering much? Get going and try this now!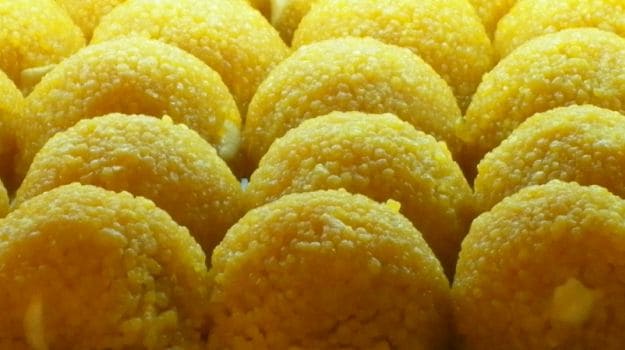 A sweet treat made with gram flour (besan) batter along with with cashews, raisins, saffron and the light flavor of cardamom.​
Atta Ladoo is a simple recipe with few ingredients, but the texture and taste is amazing! A whole wheat sweet commonly made in the Indian households, atta ladoo is loaded with ghee and filled with so many nuts making it crunchy, nutritious and super yummy.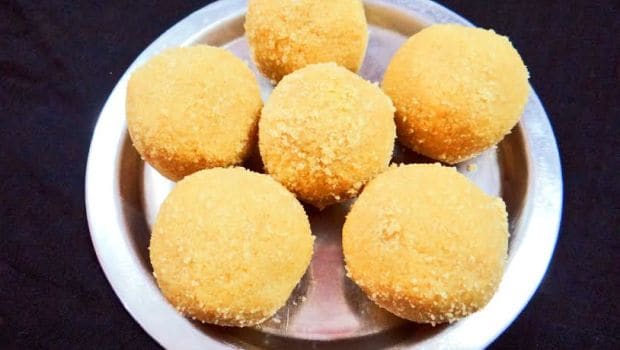 Perfectly sweet atta ladoo, prepare for the festive season or relish it whenever since they are too easy and quick to make!
A festive treat, 'Til Ladoos' are usually prepared to celebrate Lohri, Makar Sankranti or Janmashtmi. This delicate sweet is made with roasted sesame seeds and jaggery and flavoured with saffron and will leave you asking for more.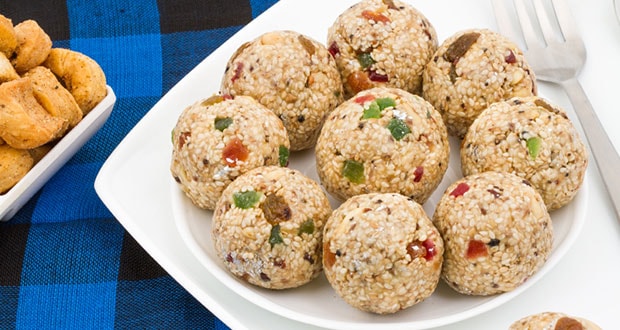 A perfect warming snack in winters, make them, store them and have whenever you want.​
Ladoos made with fenugreek seeds, ginger, saunf and jaggery. aSonth aur Methi ke Ladoo are a healthy snack option, specifically good for pregnant or lactating women and also provide warmth to the body thus being a great winter special snack.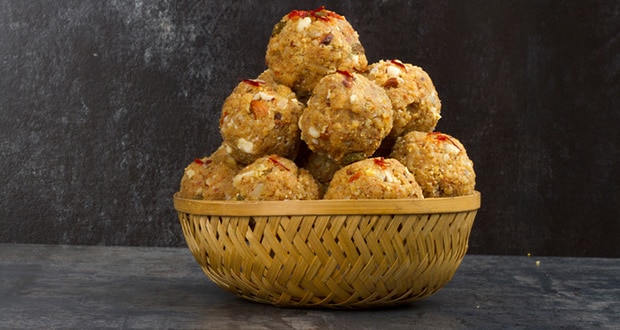 Sonth Aur Methi Ka Ladoo is the perfect ladoo to binge as a snack during winters.
Crispy ladoos made with puffed rice and molten jaggery, crunchy savoury that will not let you stop from eating just one. Murmura ladoo is quite filling and are among one of the most loved sweet treats around.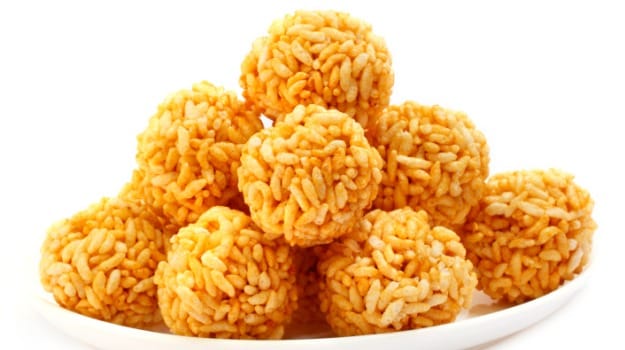 Murmura ladoo is light and low on calories.

Coconut ladoo are easily the most popular ladoos on various occasions. Be it festivals like Diwali or other special occasions and pujas, nariyal or coconut ladoo are made and relished throughout. Coconut cooked with khoya and condensed milk, shaped into round balls and stuffed with almonds and cashews.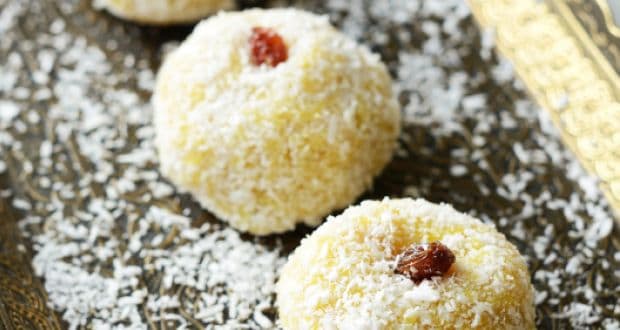 Soft, white, sweet balls made in just about half an hour is a delight to relish!
Delicious semolina ladoos made with some crunchy dry fruits. Rava or sooji or semolina is a popular ingredient to make Indian dishes like halwa. This ladoo recipe made with rava is an easy and quick one to make. Do try this healthy option if you think other ladoos are fattening.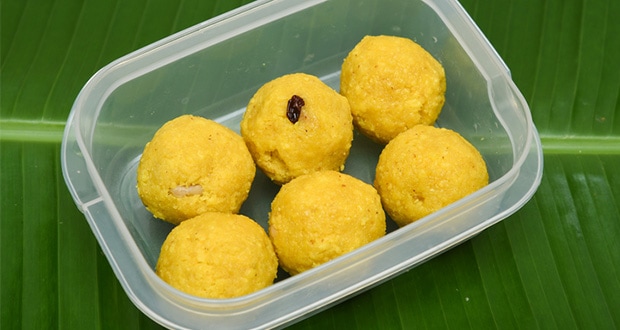 Indulge in these rava ladoos, guilt-free!
Healthy ladoos made with ragi flour, oats flour, honey, dates and milk. Coated with sesame seeds and coconut, these ladoos make you go oh yum! This recipe of ragi oats ladoo is perfect for a combination of healthy and delicious.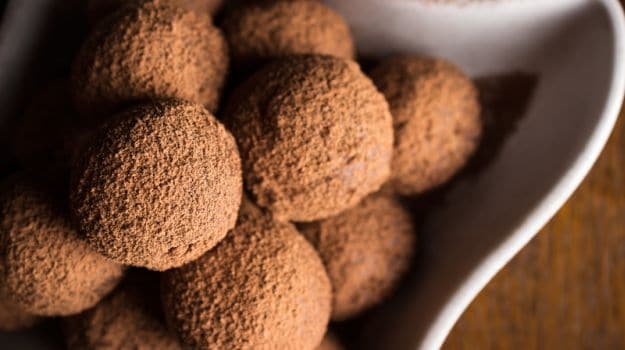 Goodness of dates filled, this ladoo recipe is perfect for a healthy, sweet indulgence!
Is there any Indian dessert more easier than a ladoo recipe made with just 3 ingredients and less than even half an hour? Of course no! But here is this badaam and amaranth ladoo recipe which is quick and easy than anything else. Packed with the goodness of almond and amaranth, this is the perfect snack to celebrate any occasion, guilt-free! A no-regret ladoo recipe! Almond and amaranth ladoos are perfect for this festive season
.

We are sure these are hard to resist! Do tell us which are your favourite ladoos and which ones did you try making at home.