After a hectic and busy work week, a weekend is exactly the relaxing getaway we need. A day filled with plenty of rest, pampering, and most importantly delicious food. The quickest way to ensure your tummy is filled with yummy treats is by rustling up snacks. They are the ideal weekend food, requiring minimum cooking time, and can be enjoyed with a cup of hot tea or coffee. To ensure your weekend is delicious, we have a list of 10 tasty recipes for you. From binge-watching TV shows or movies to cheering for your favourite football team, these snacks are perfect for any occasion.


This healthy and delicious evening snack is made using sago or sabudana soaked overnight. They are mashed with boiled potatoes and deep-fried. The perfect accompaniment to a hot cup of tea.


Succulent chicken breast is marinated in milk, garlic powder, and tangy lemon rind. Then it's coated with flour and deep-fried. Serve this yum dish with a cool dip.
It's one of the most popular streets foods in Delhi. Boiled potatoes flavoured with a host of desi spices and tossed in spicy mint chutney — no wonder Aloo Ki Chaat has such a huge fan following.
Here, soft paneer is coated in a cornflour mixture and deep-fried until golden. This crispy paneer is then tossed in a tangy spicy sauce. It's finger-licking good.
It's one of the popular finger foods. Cubes of boneless chicken meat are coated in a thick batter and deep-fried. It's then tossed into a yummy garlic-infused spicy sauce with fresh and crispy capsicum and green onions.
6) Vada Pav


A popular street-style snack from Mumbai, it's made using boiled potatoes spiced with green chilies, garlic, and coriander. This is then coated in a besan batter and deep-fried. Finally, the deep-fried vada is sandwiched between a bun.
These kebabs are made using tangy hung curd, paneer, and flour. Spiced with cumin seeds, coriander seeds, and green chilies, they are usually served with delicious mint chutney.


A light and easy snack recipe, it's made with slivers of baby corn deep-fried until crispy. A favourite among kids.


This is a simple and flavourful snack made using cubed chicken breast. Marinated in yogurt and garlic, ginger paste, and green chilies and grilled — it can't get better than this!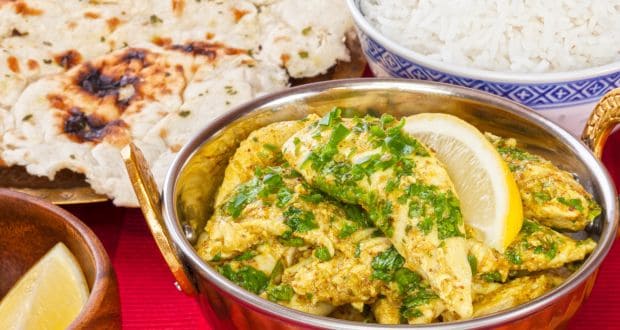 Here, potatoes are thinly sliced and deep-fried until crispy. Then they are tossed in a hot wok with tangy spicy sauce topped with crunchy sesame seeds and fresh green onions.
Tell us which of these delicious snack recipes did you enjoy the most this weekend.