Olea europaea, more commonly known as olives, is one of the healthiest
fruits
. As exotic as the name sounds, their uniqueness penetrates into the culinary world with the large number of dishes that use olives as a significant ingredient. Whether it's the Greek black olives or the Spanish green olives, they're repositories of a host of benefits ranging from their antioxidant and anti inflammatory properties.
Hydroxytyrosol found in olives is known to have anti cancer properties and can also prevent damages such as bone loss. A primary element present in an ideal Mediterranean dish is olives, now we know the secret behind the hype around why Mediterranean dishes are so healthy.
Did You Know?
Did you know that olives are used significantly as an anti allergic? Olives have a very high content of a unique kind of fat and this fat is known to reduce the risk of heart and cardiovascular illnesses. This is a monounsaturated fat and is the main source of olive oil, the entire world has come to see olive oil as one of the healthiest oils, for a network of reasons.
The cells in our body are always susceptible to oxygen damage, the anti oxidant property of olives help ease the body of this oxidative stress and make it a top favorite among a majority of people.( Also Read: Are You Diabetic? Yoga Can Be Used as an Effective Therapy )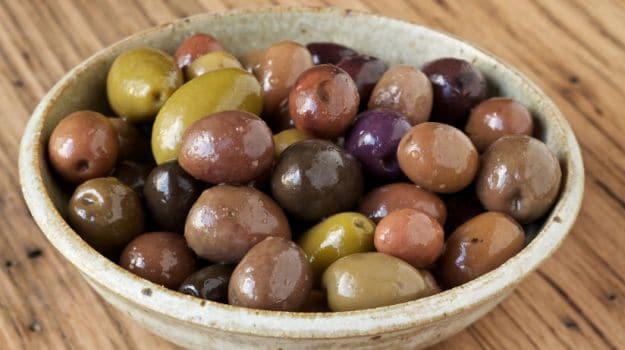 Benefits of Olives
Olives belong to the family of drupes. A drupe is a fruit that has a stone and is then surrounded by flesh. Other drupes include mangoes, plums, etc. interestingly, the trees of olives have an exceptionally long life, more than several hundred years. While they are native to the Mediterranean region, they have been popularly found in parts of Asia too.
With the host of benefits that olives house, it is not uncommon for individuals to include this magic fruit in ones diet. The range of things that olives can be added to is magnificent.
It is astounding to note that olives can be added as a topping to almost anything and always manage to enhance the taste. While not everyone finds it easy to develop a taste for the same, those who do, undoubtedly immerse themselves in the pool of advantages of eating this rich fruit.
Ever wondered what the difference between black and green olives is? Green olives are the ones that handpicked before they ripe while black ones are those that are picked after they're ripe. Greek Kalamata olives are the ones that are most commonly known all across the globe.
The uses too, of both the colors are different. While black olives are found in all salads, you'll usually encounter the green olives in drinks like martinis.
Skin, hair, digestive health, heart issues, source of iron and what not is ensured by olives.( Also Read: How to Make Your Hair Soft: 5 Natural Ways )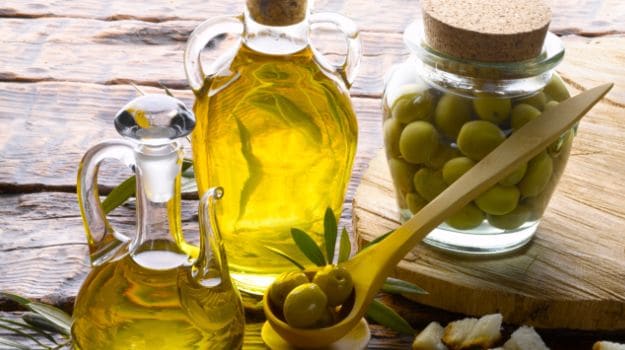 Uses of Olives
So here's your list of the phenomenal ways in which olives can be used.
1. SALADS- whether it's a salad that incorporates olives as a fruit or on that is garnished with olive oil, its power is tremendous. According to scientists, it can protect your heart from the fatal air pollution or even lower blood pressure.
2. BREADS- here's your chance to reduce the damage that flour can cause to you by adding olives or olive oil to your bread. You'll see a drastic change to your hair and skin texture along with an ease in digestion.
3. DIPS- what's more enticing than relishing some pita bread with olive based hummus? Keep aside the health benefits, what's more important Is how delicious they taste.
4. PASTAS: almost all pastas and spaghettis are topped either exclusively with pasta or paired with other vegetables like broccoli, bell peppers, chicken, mushrooms etc.
5. PIZZA: who can refuse a plain cheese margarita with black olives? Black olives can also be marinated with spices and eaten as is. They taste so soothing and lip-smacking delicious!
6. BRUSCHETTA: It's healthy, its appealing and yet fulfilling and when you spot olives on a bruschetta, its irresistible.
It comes as an eye-opener then of the necessity to make olives your staple. While cooking, any kind of creativity and innovation to include olives can do wonders to your health. Olives are not difficult to purchase or sight. Once you've got your hands on a can or tin, make sure to extract the maximum health benefits.
( Also Read:
5 Amazing Reasons to Add Mushrooms to Your Daily Meals
)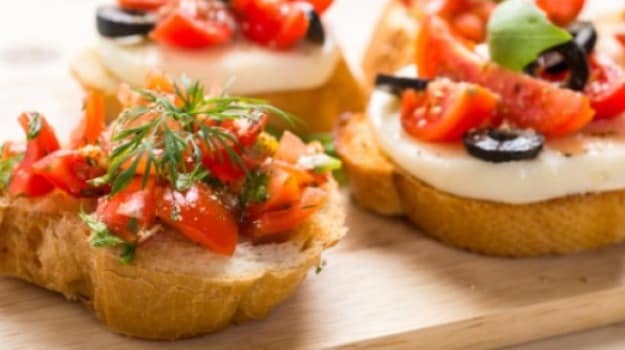 Disclaimer:
The opinions expressed within this article are the personal opinions of the author. NDTV is not responsible for the accuracy, completeness, suitability, or validity of any information on this article. All information is provided on an as-is basis. The information, facts or opinions appearing in the article do not reflect the views of NDTV and NDTV does not assume any responsibility or liability for the same.