Whether you are an amateur cook or a pro at the game, we have all relied on eggs and toast, fairly occasionally for our morning breakfast. They are easy to make, gel so well together and is just so-fuss free. Eggs are said to be the best bio-available source of protein. Protein helps fill you up, build muscle, regulate hunger hormone ghrelin and check cravings. Toasts, on the other hand, are just the right amount of carbs our brains need to recharge and refuel; therefore, together they are indeed a match made in heaven. But to think that is the only way you can have your toast is untrue. If you are willing to explore and experiment, you can find many other foods that pair deliciously well with your morning toast. And so many of them are vegetarian too! Don't believe us, have a look.


1. Avocado


Avocado, also dubbed as the 'olive oil' of the Americas, is one of the healthiest superfoods you can add to your diet. A source of healthy fats, and a bevy of antioxidants and minerals, mashed avocado pairs very well with crispy toast. You can prepare some guacamole with the help of this recipe too and spread it on top of your bread, sprinkle it with some seasonings and there you have it, a wholesome fibre-rich breakfast.


(Also Read: Nutrition In Avocado: Health Benefits Of This 'Fatty' Fruit)
2. Cheese


We know you are thinking decadent cheese-pulled sandwiches, but that's not what we are talking about here. Cheese is touted as one of the 'good fats' that you must add to your diet, but be very careful of the kind and quantity. Feta, goat cheese, ricotta, and cottage cheese are said to be super healthy.


(Also Read: Say Cheese! These 4 Healthy Cheese Varieties Are Diet-Friendly)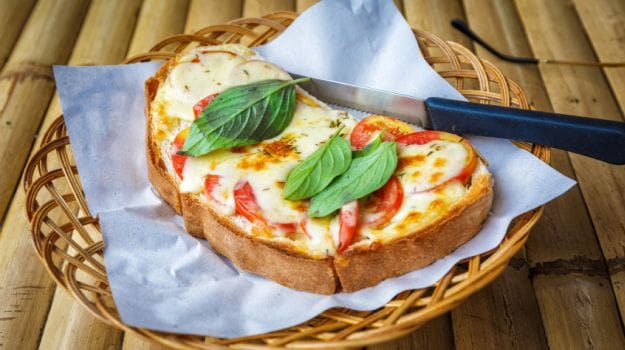 Feta, goat cheese, ricotta, and cottage cheese are said to be super healthy.
3. Mushrooms


Soft and spongy mushrooms mingle very well with crunchy toasts. Cut your mushrooms really thin and boil them. Toss them in a yummy sauce and top it with some herbs. Here's a recipe of corn and mushroom tostada which is sure to be a hit among your kids too.


(Also Read: 11 Best Mushroom Recipes | Easy Mushroom Recipes)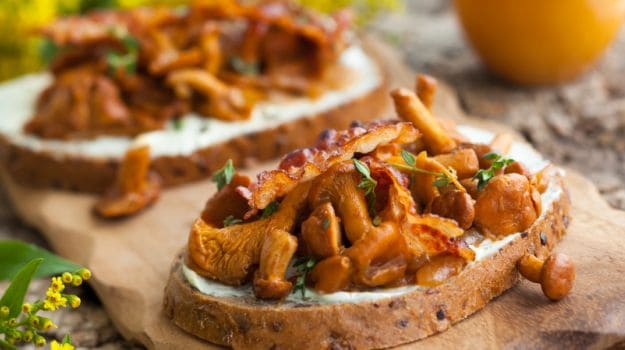 Soft and spongy mushrooms mingle very well with crunchy toasts
4. Sweet Potato


Yes, we understand that potatoes have a bad reputation when it comes to carbs. But its other tuber cousin in sweet potatoes may really prove to do wonders for your breakfast game. Sweet potatoes are also carb-dense, but they are packed with good carbs and fibre that help regulate blood sugar spikes and also aid weight loss. Boil them, mash them well and spread it on top of your toast, sprinkle some herbs on top and enjoy it with your toast. You can also throw in some freshly cut tomatoes in the mix.


5. Spinach


The leafy green vegetable is not quite a rage among children and picky-eaters. Therefore, a lot of us are on a constant look-out to make them fun. Boiled spinach can be an ideal non-starchy companion to your morning toast. If you want you can also add some feta to your spinach mix and indulge.


Try these yummy pairings and let us know which ones you enjoyed the most in the comments below.

About Sushmita SenguptaSharing a strong penchant for food, Sushmita loves all things good, cheesy and greasy. Her other favourite pastime activities other than discussing food includes, reading, watching movies and binge-watching TV shows.