vegetarian meal as it looks. It is extremely important to strike a balance between nutrition and taste. One thing that is great about veggies is that you can take an advantage of their versatility, mix and match them to arrive at something new every day.

Talking of versatility, one such ingredient that is high on flavour and packed with nutrients is mushroom. You'll be surprised to know of different ways you can add mushrooms in your daily cooking affair. Toss them in fresh salads, combine with rice or meat, stuff them with flavourful mixtures, bake them or simply cook them Indian style.

Mushrooms are great for health. They are an excellent source of vitamin D, protein and carbohydrates. Mushrooms have potential anti-cancer properties and low glycemic index which make them an excellent dietary option for diabetics. They also help in maintaining cholesterol levels and are excellent for heart health. Mushrooms are a good source of vitamin b2, they naturally boost your immune system, help in weight management and are great for your skin and hair. Now, this is what you call having the best of both worlds. Eat mushrooms and you get taste coupled with health. They are a complete food in themselves and they don't take too long to cook. We have a gourmet spread of 10 scintillating recipes for you, a sheer combination of world class recipes and desi classics. Make some room from mushrooms!

Lentil-Mushroom Burgers
Recipe by Arjun Gupta, Owner, The Piano Man

Burgers get a healthy makeover! Patties made with mushrooms, lentils and sun-dried tomatoes sliced between whole wheat buns.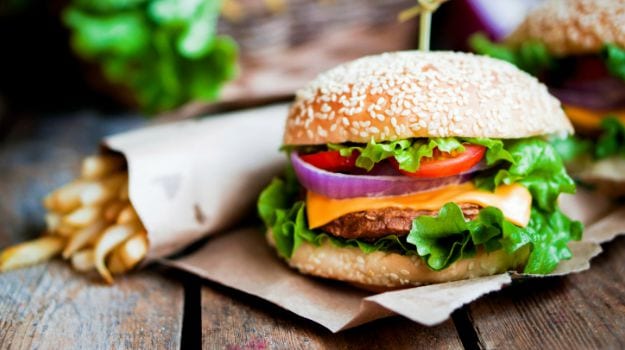 Wild Mushroom Ragout
Recipe by Chef Vicky Ratnani

A ragout is a stew like preparation. An easy to make mushroom ragout with some cream, mustard and onions.
Divya Burman brings to you a steaming plateful of buttery mushroom risotto.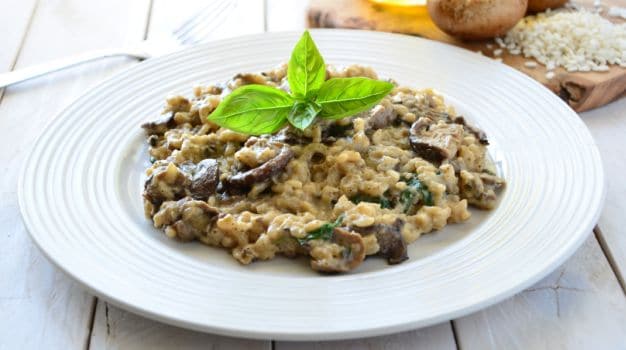 Mushrooms cooked with a desi twist! Shallow fried button mushrooms doused in a rich gravy of tomatoes, cream, cashew paste and a freshly ground shahi garam masala.
Mushroom Samosa

The classic Indian snack with a twist. Mushrooms replace the good old potato filling in this version of the samosa.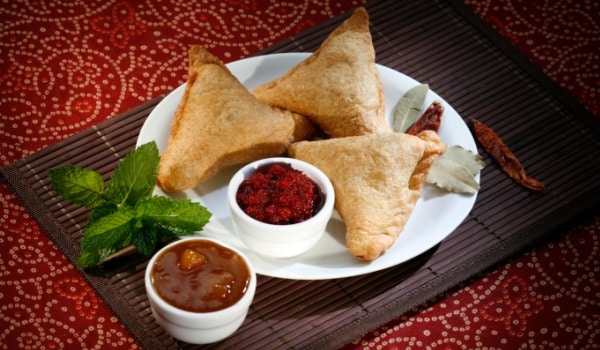 Mushroom Chettinad
Recipe by Chef Aditya Bal

A fiery recipe from down South. Full of spice and tang, mushrooms tossed with tamarind extract, coconut, tomatoes, garlic and chillies.
Whole Wheat Pasta in Mushroom Sauce
Recipe by Chef Ritu Dalmia

When healthy meets deliciousness! Whole wheat pasta dressed with a mushroom and white wine sauce.
Recipe by Chef Madhumita Mohante

Show off some culinary moves with this inventive recipe. Seasoned mushrooms served with an appetizing cheese sauce.
Stuffed Masala Mushrooms
Recipe by Chef Aditya Bal

CommentsA quick party starter! Corn and mushroom mixture stuffed into mushroom caps, topped with cheese and baked to perfection.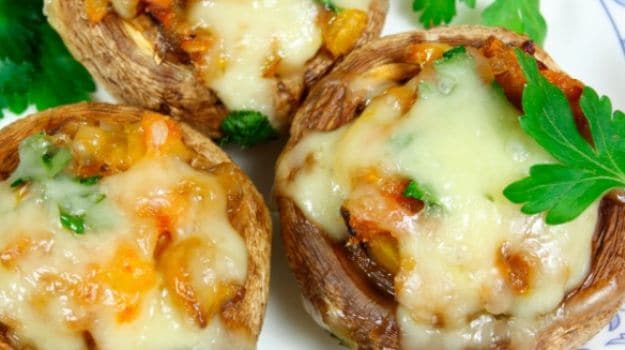 A quick recipe to soothe those untimely hunger pangs! Bread slices topped with masala mushrooms and cheese and then baked crisp.
Mushrooms make for a lovely ingredient in a vegetarian meal and they can be used in so many ways. You can saute them as is or roast them to bring out the sweetness or turn them into a delicious soup. But it is not half as easy to cook a wholesome