Not Your Usual Fare: 4 Exciting Ways to Make Coffee This Summer
Tapaswini Purnesh , Director Marketing & Promotions, Classic Coffees | Updated: May 03, 2017 11:37 IST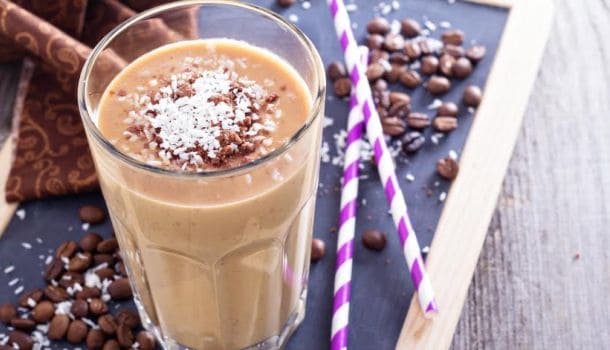 coffee addicts find it very difficult to switch to any other beverage even in the peak of summer but coffee in summer need not be the hot drink that makes one sweat. There are a number of cool and soothing ways of getting your caffeine kick with various blends and brewing styles from around the world, besides the usual iced coffee or frappe. If you're looking for a few ways to take a break from the ordinary, we've got you a master list for a summer of caffeinated love. No matter what the occasion is. there's an iced coffee drink out there that's perfect for you. These drinks can be made without much fuss at home using ingredients which are easily available and simple brewing equipment.

Experiment with some new and exciting blends, this summer like the Iced Lemonade or the Moroccan Spiced Coffee. The earliest record of cold brew actually comes from the Kyoto region in Japan long back around the 1600s. So, it's no surprise that the Japanese cold brew coffee is one of the most sought after in the world. With a slight twist of adding lemon, the Japanese cold brew can be made into a refreshing coffee lemonade for a much wider audience to enjoy! The Moroccan Spiced Coffee, on the other hand, is a magical blend of spices combined with the smooth dark black coffee which makes for a fantastic coffee drinking experience irrespective of the time of the year. And all this aside, if you are a health freak and want to combine your fitness diet with your coffee addiction then the Avocado Smoothie is just what you need! It is the perfect way to get nutrition and energy in the same glass in one shot!1. Iced Coffee Lemonade
Serves: 2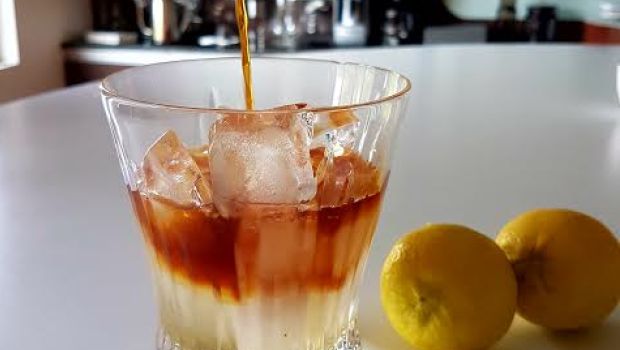 Ingredients:

Juice of 1 1/2 lime
Sugar syrup - 4 to 5 tablespoons (depending on taste)
Brewed coffee - 320 to 330 ml (pure coffee that is cooled
Ice - enough to fill both glasses

Method :

1. Split the lime juice between 2 glasses.
2. Add 2 tablespoons of sugar syrup (cooled) in each glass. (Note: add to taste)
3. Fill 3/4th of the glass with ice cubes.
4. Pour brewed coffee over the ice.
5. Stir and enjoy!

(Also read: 8 Amazing Benefits of Coffee You Probably Never Knew​)

2. Japanese Iced Coffee
Equipment: Chemex & filter paper
Serves: 2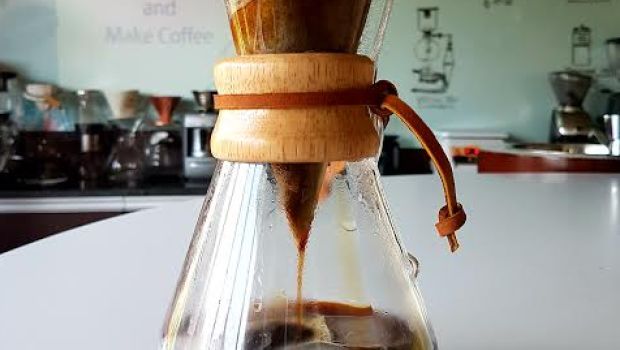 Note: Brewed coffee can be: Japanese cold brew, slightly diluted French press brew cooled or the South Indian decoction brewed with the ratio of 1 part powder: 12 parts hot water (cooled).

Ingredients:

Ground coffee - 24 gms (4 tablespoons)
Ice - 6 to 8 ice cubes
Water - 250 ml + extra for wetting filter paper

Method:

1. Heat water to just before boiling point.
2. Wet the filter paper with hot water.
3. Place the ice cubes inside the chemex.
4. Place filter in the mouth of the chemex and add grounds into the filter paper
5. Pour hot water and enjoy.

(Also read: 7 Common Coffee Brewing Mistakes​)


3. Avocado Coffee Smoothie
Serves: 2 large glasses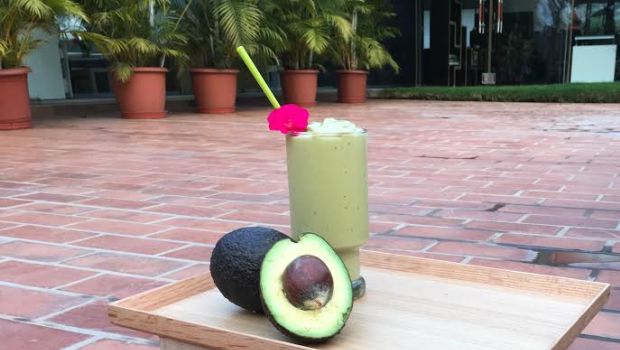 Ingredients:

Ripe avocado: 1 to 2 avocados (depending on size)
Strong brewed coffee - 1 cup (240 ml)
Condensed milk - 1/2 cup
Ice cubes - 2 cups
Vanilla essence -1 tsp
Milk (Coconut milk or Almond milk) - 1/2 cup

Method:

Scoop the avocado flesh. Add it to a blender along with all other ingredients and blend till smooth.

(Also read: Know Your Coffee: Cappuccino, Latte and 15 Different Kinds)

4. Moroccan Spiced Coffee
Serves: 2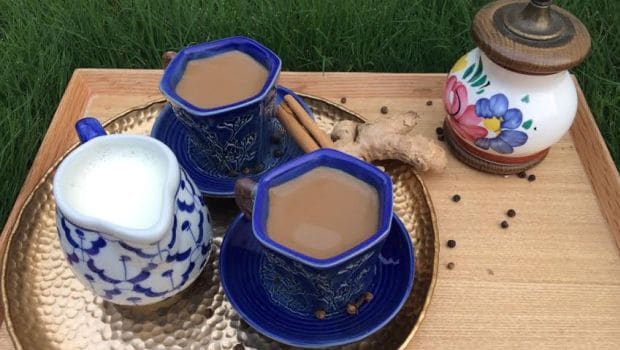 Note: For black coffee, use French press (coarse ground) and the water and powder should be in the ratio of 12 : 1. For coffee with milk, use a South Indian filter.

Ingredients:

Coffee powder - 4 tablespoons
Cinnamon - 1/2 teaspoon (ground)
Cardamom - 1/4 teaspoon (ground)
Nutmeg : 1/8 teaspoon (ground)
Clove - 3 nos
Black pepper - 8 nos
Ginger - 1 inch

Method:

Grind all the dry spices (except ginger), combine with grated ginger and ground coffee, brew as you would with any equipment you are comfortable with. Add milk and sugar to taste.

Disclaimer:

The opinions expressed within this article are the personal opinions of the author. NDTV is not responsible for the accuracy, completeness, suitability, or validity of any information on this article. All information is provided on an as-is basis. The information, facts or opinions appearing in the article do not reflect the views of NDTV and NDTV does not assume any responsibility or liability for the same.


Most of us who are