Shaken or Stirred: How to Make Smashing Cocktails with Kahlua
Plavaneeta Borah, NDTV | Updated: October 26, 2017 18:49 IST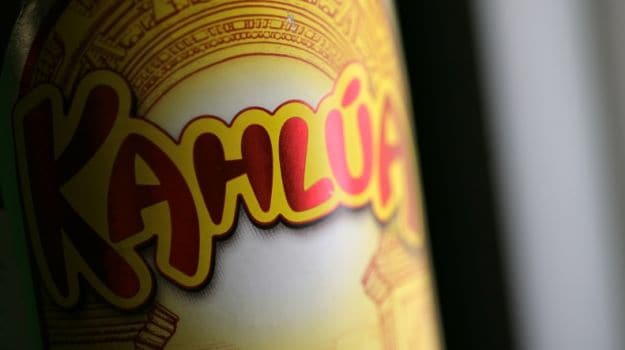 A popular ingredient when it comes to shaking up delicious cocktails or sinful desserts, Kahlua is loved for its strong caffeine kick. The coffee flavoured liqueur, said to have originated in Mexico, is made from Arabica coffee beans along with an alcohol which is extracted from sugarcane, and it takes about seven years to make a batch! There are many stories to how Kahlua came into being, with its name also drawing a connection to the Arabic coffee 'kahwa'.

In the 1940s, when Kahlua made its way to the US, it soon became one of the most loved liqueurs in the country with various bars using it to create some smashing cocktails – Black Russian, Mudslide, White Russian, Espresso Martini, Dirty Mother and the like. And let's not forget the famous B-52, a shooter which still seems to be a bar favourite, made using Kahlua, Irish crème and triple sec. And the rest, as they say is history with it making a mark across the globe.

The Kahlua Kick

A look at a measure of the deep brown coloured liqueur and one would assume that it's going to be potent, with a really strong bitter note. But as you take a sip, you realise the fallacy – the caramel flavour instantly takes over and what you taste is a surprisingly sweet drink, which is enjoyable on its own. "With a total of 20% alcohol by volume, Kahlua is one of the finest coffee flavoured liqueurs in the world. Every 45ml of Kahlua contains almost 5mg of caffeine, which lends it a nippy, earthy and a rounded finish," says Shashank S Sharma, Food & Beverage Manager and Master Mixologist at The Oberoi Bangalore.

(Cocktails On Trend: What's Shaking Up in the Bars?) Shaking it Up with Kahlua

Since Kahlua is a sweet liqueur with a strong flavour, the key point to remember while shaking up cocktails is that there should be a balance in the overall taste.

"When it comes to shaking up cocktails using Kahlua, the universal favourite for a bartender is usually to team it with vodka, but in my honest opinion, I prefer tequila, whisky and dark aged rum. The flavours go very well when mixed carefully," says Guru Prashanth, Director, Bar Operations at High Ultra Lounge Bangalore.

"Kahlua is a versatile drink and goes best with most milk or coffee-based ingredients. This is the reason why you see us using Espresso shots when we make the popular Espresso Martini. You could also add some of it to hot chocolate and top it off with cream and you have a delicious cocktail right there," says Lalit Waghmare, Bar Manager, blueFROG Mumbai.

"Kahlua teams well with a number of ingredients such as star anise, cinnamon, cream, caramel, Baileys and vodka. You can play around with these to create some interesting cocktails," says Dhiren Pawar, Brand Head, Shiro.

"Kahlua can be teamed with peppermint Schnapps (used in cocktails like Apocalypse and After Five), triple sec (the citric orange-y note makes a great combination along with crushed ice), cola (a simple combination with the fizz of cola which lifts up the taste), dark rum and egg white (these two killer ingredients along with oodles of Kahlua can create some lip-smacking cocktails)," says Shashank.

(What Does Your Favourite Cocktail Say about You?) Some Delicious Ideas

If you are new to Kahlua, the best bet would be to try and make classic cocktails such as White Russian, Espresso Martini and Mudslide to impress your guests as they are foolproof. But if you are up for some experimenting, well, then there's no end to the possibilities.

"I make a cocktail called Unfinished Business at High, which is also our signature and a favourite among our guests. The drink has Kahlua, tequila, sweet vermouth and Angostura bitters. These are stirred and poured over a hand crafted ice ball which is served in a cider smoked wooden chest for some drama," says Guru.

"Kahlua is a superb after dinner drink and one of the most convenient ways to relish it is over oodles of crushed ice in an old fashioned glass with some side of bitter chocolate. Without sweating it out too much, you could serve a simple cocktail by adding equal parts of vodka, kahlua and freshly churned dairy cream in an old fashioned glass over crushed ice. You could also make a Crapacino with kahlua, vodka, coffee, condensed milk, cocoa powder and chocolate ice cream; or a coffee cooler with kahlua, white rum, lime juice and sugar syrup," shares Shashank.

(10 Best Cocktail Recipes) Tips to Remember

1. "When mixed with cream, just shake it a little, and I strongly recommend that you stir it when you add ingredients like tequila, whisky and rum," advices Guru.

2. "The quality of ice should be good (meaning a low melting point) or it will dilute the kahlua thus diluting the drink and unbalancing the taste," says Dhiren.

3. "Use a good cocktail shaker and shake the ingredients rigorously. This is done so as to ensure that the liqueur does not get diluted and the flavor remains well balanced," says Lalit.

Here are some interesting recipes to help you get started –

1. White Russian
A simple and easy cocktail that is creamy and delicious. It is stirred with Kahlua, vodka and cream.

For the recipe, click here.
2. Unfinished Business
Recipe by Guru Prashanth, High Ultra Lounge
A delicious concoction of Kahlua, Tequila, sweet vermouth and Angostura bitters - a perfect balance of flavours and served in a wooden box filled with smoke.

For the recipe, click here. 3. Espresso Martini
Recipe by Lalit Waghmare, blueFROG Mumbai
One of the most popular Kahlua-based cocktails, this delicious vodkatini is shaken with Kahlua, Espresso shot and sugar syrup.

For the recipe, click here. 4. Moorish
Recipe by Shashank S Sharma, The Oberoi Bangalore
Listen up coffee lovers! This cocktail recipe is tailor-made for you. Loaded with Kahlua, Bailey's and Espresso shot, it is hard to resist.

For the recipe, click here. 5. Mud Slide
A delicious and creamy cocktail which is actually a dessert in disguise.

For the recipe, click

here.