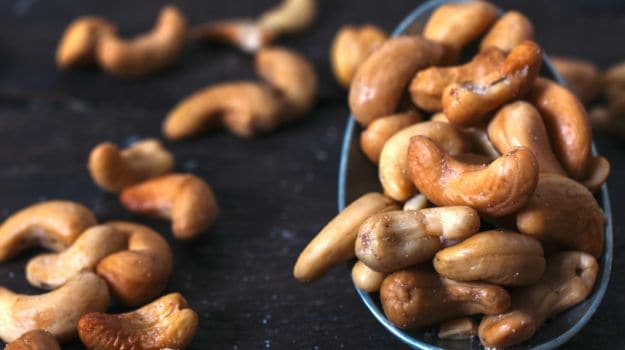 Goa in the quest for pepper, but they brought a lot more in return, sowing the seeds (in many cases literally) for a whole new set of ingredients that we now see as quintessentially Indian. Cashew nut is among those ingredients that the Portuguese brought all the way from Brazil. From kaju katli to cashew-based gravies to South Indian-style cashew pakodas, cashew is truly a pan-Indian ingredient, but if there's one place a cashew would like to call home in India it's probably Goa.

For starters, this is where the Indian journey of cashew truly began. The English name borrows from the Portuguese name for the cashew tree – pronounced in Portuguese as 'kazu'. Technically, a cashew is not a nut and actually a seed; the botanical name Anacardium has Greek origins with a reference to the odd location of the seed outside the core of the fruit.
Fenny – The Cashew-Based Drink

When I had attended the Cashew Trail event at the Park Hyatt Goa, I met one of Goa's better known artists – Subodh Kerkar, who has a special interest in Goa's culinary heritage. We spoke at length about the Portuguese connection that has impacted Indian cuisine in ways most of us can't even fathom. And it was fascinating to hear the tales of this humble ingredient. I can't think of a better parallel for the Goan relationship with cashew than Kerala's strong relationship with coconut. Just like in Kerala, the Goans have almost dissected the cashew and found a culinary use for every part including the flavoursome fruit (but except the toxic outer covering of the seed).

Goa's iconic fenny is produced using the cashew apple, which is mashed and fermented (and has a high 40% plus alcohol volume). During the event, my conversation with Subodh Kerkar was interrupted by a chilled glass of urakk – a type of fenny. I'm not a big fan of fenny and yet I decided to give urrak a 'shot'. The aroma did put me off, but the taste was refreshingly different. Urrak is lighter (15% alcohol) and is the single distilled version. It's also best consumed fresh, so unlike a bottle of fenny, you can't ask your friends to bring down a bottle of urrak from Goa.

Friends of mine who grew up in Goa often tell me about how fenny is a 'go to' beverage and I'm not just talking about celebrations. From stomach disorders to fevers, Goans have figured how to make fenny work as a panacea.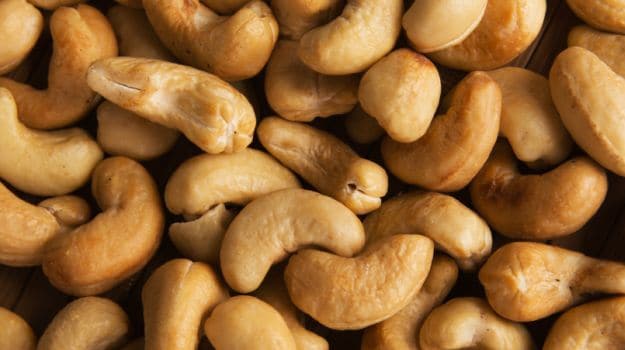 4 Delicious Cashew Recipes

Aside from fenny, cashew is an integral part of Goan cuisine and plays a significant role in other regional cuisines too. Chefs around India love ground cashew's starchy consistency that thickens kurmas and also adds a great element to desserts. Here are some recipes for you to try at home -

1. Cashew, Pineapple, Sweet Potato and Urrak Soup
Recipe courtesy: Chef Edridge Vaz, Sous Chef (Casa Sarita Restaurant), Park Hyatt Goa

This cold soup brings together some of Goa's favourite ingredients including the omnipresent cashew and is perfect for a hot summer's afternoon.

For the recipe, click here.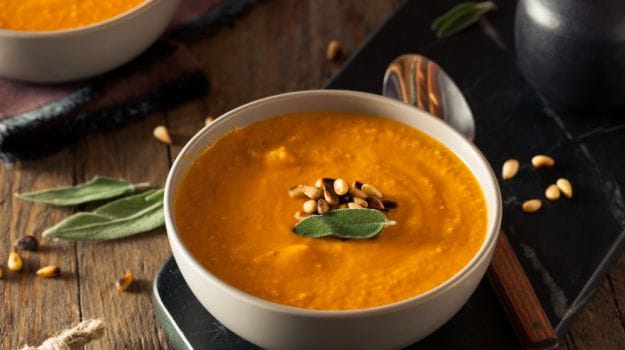 2. Sri Lankan-Style Cashew and Green Peas Curry (Kaju Maluwa)
Recipe courtesy: Chef Wijendra, Anantara Peace Haven Resort, Tangalle

Cashew is also an integral part of Sri Lankan cuisine. This was the first Sri Lankan curry I cooked with more than a little help from Chef Wijendra; simple yet remarkably flavoursome.

For the recipe, click here.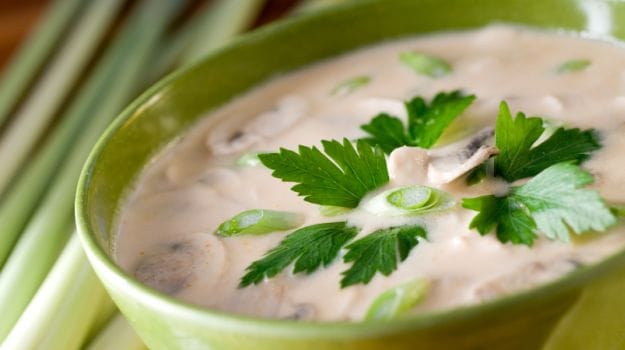 3. Cashew Pesto
Recipe Courtesy: Saulo Bacchilega, Executive Chef, Park Hyatt Goa

I must confess that I have been guilty of being a food snob at times, especially when it comes to my favourite pasta sauce – pesto. I would even frown down upon pistachio (instead of pine nuts) in a pesto sauce and then I stumbled upon a bottle of cashew pesto in a super market in London with Jamie Oliver's stamp of approval. It wasn't quite the conventional pesto but it was equally delicious. Chef Saulo might be from Genoa but I could taste his love for Goa in his version of pesto that combines cashew with curry leaves. I'm not sure his mother would approve though.

For the recipe, click here.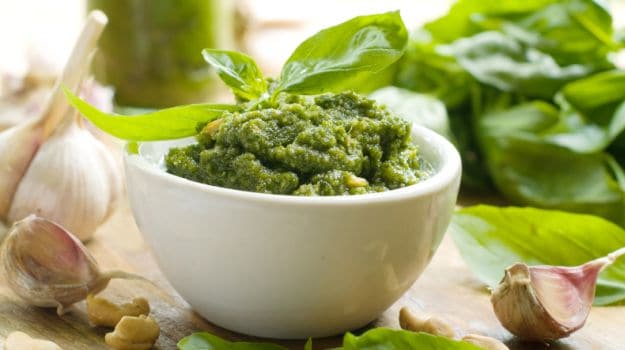 4. Mundiri (Cashew) Nokkal
This simple yet sinful treat used to be a regular at weddings in parts of Southern Tamil Nadu. It was usually part of the goodie bag that guests took away (along with other sweets and savouries) from a wedding. Sadly it's fast disappearing and I was pleasantly surprised to see this at a wedding in Chennai recently. I couldn't resist asking the wedding cook to share his recipe:

Ingredients:
250 gm large cashews
250 gm sugar
1 tsp ghee

Cooking Method:

1. Bring the sugar to boil with a small quantity of water till it reaches the 'two-string' consistency. Quickly fold the nuts and stir till the cashews are coated with sugar.

2. Brush a large plate with the ghee. Spread the cashews on the plate (It's important you make sure the cashews don't bunch together). Let it cool for a few minutes. The cashews will now be crunchy on the outside and soft inside.

About the Author: Ashwin Rajagopalan is a cross cultural training expert and lifestyle writer. When he's not writing about food, he thinks about gadgets, trends and travel experiences. He enjoys communicating across cultures and borders in his weekday work avatar as a content and editorial consultant for a global major and one of India's only cross cultural trainers.

Disclaimer: The opinions expressed within this article are the personal opinions of the author. NDTV is not responsible for the accuracy, completeness, suitability, or validity of any information on this article. All information is provided on an as-is basis. The information, facts or opinions appearing in the article do not reflect the views of NDTV and NDTV does not assume any responsibility or liability for the same.


The Portuguese might have come to
About Ashwin RajagopalanI am the proverbial slashie - a content architect, writer, speaker and cultural intelligence coach. School lunch boxes are usually the beginning of our culinary discoveries.That curiosity hasn't waned. It's only got stronger as I've explored culinary cultures, street food and fine dining restaurants across the world. I've discovered cultures and destinations through culinary motifs. I am equally passionate about writing on consumer tech and travel.