Good food and drinks make for a great way to celebrate any occasion. Be it a festival, birthday or anniversary, a wholesome table loaded with food is a must! And with that, comes a range of drinks, including cocktails. Don't you agree? As India is all set to marks its 74th Republic Day, we can't help but wait to celebrate it with great enthusiasm and zeal. And better way to celebrate than throwing a house party? We think not. To make things easier for you, we have curated a list of DIY cocktail recipes that can easily be prepared at home. Since Republic Day is a dry day, these cocktails are ideal for the occasion. Take a look.


Also read: Republic Day 2023: 5 Delicious Tricolour Recipes To Celebrate The Day
Here're 7 DIY Cocktails To Try At Home:
1. Gin Fizz
Presenting one of the easiest ways to come up with a delicious drink. For this, all you have to do is take gin and add some lemon juice, sugar syrup and soda water to it. This process will not only make it diluted (less bitter) but will also spruce up its taste. Click here for the recipe.
2. The Elixer
This delicious drink is a lovely combination of lemon juice and honey syrup. If we have to describe it, this can be your go-to cocktail on a chilly winter day. Also, you just need five minutes to prepare it. Find the recipe here.
3. Desi Masala Cocktail
If you are fond of desi drinks, look no further. This masala-loaded cocktail usually carries a classic combination of white rum and guava juice. For this, you have to rim the edges of the glass with salt, cut a green chilli and put it into the glass. Add the white rum of your choice and top it with guava juice. Click here for the recipe.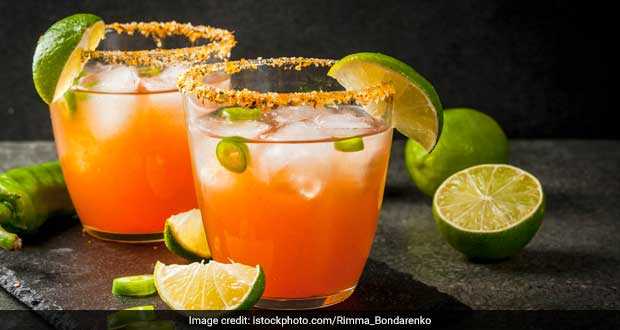 4. Utterly Simple
As the name suggests, nothing can be simpler than this one. First, rim the glass with cinnamon sugar. Now, pour rum into the glass and add some crushed cinnamon sticks. Just top it with steaming apple juice. Don't forget to float an apple slice to make it look beautiful. Recipe here.
5. Caipiroska
Do you want to get the feel of a Brazilian holiday just by sitting at home? Take help from this drink. This is refreshing and works like a stress-buster. You can make it in just five minutes with vodka, wedges, sugar syrup, mint leaves and crushed ice. Click here for the recipe.
6. Rum Punch
This can be one of the most delicious cocktails you'll come across. Basically, pineapple, lemon and peach juice come together along with some rum for this one. If you are partying with your friends, just get this ready quickly and serve. Find out the recipe here.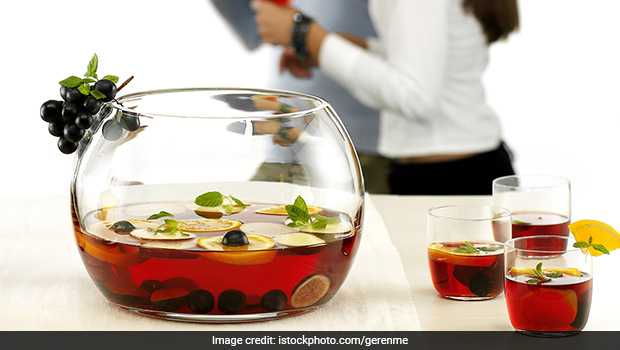 7. Blue Eyes
If you are a fan of cocktails, you must be having a pilsner glass at home. Just take that and start adding vodka, triple sec, lime juice, sugar syrup, blue curacao syrup and pineapple juice one after the other. Pineapple cubes and cherries can be used to enhance the look of the drink. Recipe here.


These cocktails will amp up your mood and the celebration, likewise.