Many classic
cocktails
have bizarre or mysterious history clinging to them. Talk about
Cosmopolitan
or a
Long Island Iced Tea (LIIT)
, these drinks may certainly be some of the classics, but have had a hazy past. We add yet another cocktail to the list of untold stories: Moscow Mule, which is a type of buck and is also known as vodka buck. Did you know the cocktail is served only in copper mugs? There are a couple of reasons for it. Curious much? Well, we give you a glance into everything Moscow Mule is and of course a recipe to try and show off those bartending skills next when you throw a party.
What's the Mix?
Mixologist Dhanashree Kirdat Punekar shares, "the classic version of Moscow Mule consists of vodka,
lime
juice and ginger beer, and it is served in a copper mug. Nowadays, more variations have been added to the cocktails, so it does not stick to just three ingredients anymore."
Looking Back at the History of Moscow Mule
According to Dhanashree, the Moscow Mule is believed to have originated in the USA in 1940s. Vodka wasn't a popular alcohol in America and was generally joked about being a Russian drink. John G. Martin, an alcohol seller, took a leap of faith and bought a vodka brand in the States only to not reap any benefits. No one was drinking vodka in the country.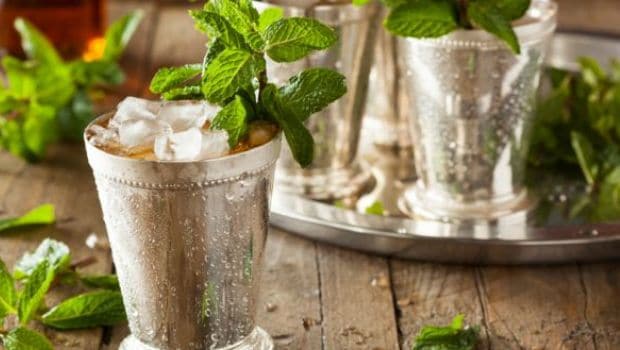 One day, while Martine was loitering around saddened about his inability to sell the drink, he went up to a bartender at the L.A. bar Cock 'n' Bull and talked to the owner Jack Morgan who faced a similar problem of not being able to sell even a single
ginger
beer. There was yet another businessman who couldn't sell his copper mugs. Considering they were all losing out on money and time, they decided to come together and mix the two
drinks
and serve them in a copper mug. They marketed the drink and it actually took off really well. From then onwards, vodka was accepted as a drink in America.The name was eventually decided as Moscow Mule, which is said to be a random pick. Apparently Moscow was used because of Americans' tendency to associate vodka with Russia and Mule was added to the name because the ginger beer gave a 'kick' of flavour. However, the origin of name Moscow Mule is still not clear.
Why is Moscow Mule Served in a Copper Mug?
Cocktails should be heightened with exquisite flavours, aromas and most importantly presentation. The copper mugs give a distinctive look and are traditional, and also have been a part of the cocktail's origin, if the above tale is to be believed. It is also said that the taste and flavour of the drink enhances in a copper mug and gives you a cool sensation. Copper mugs help keep the temperature, flavour and aroma of the drink intact.
Moscow Mule Recipe
Here's a recipe you can try at home and enjoy it with your friends
-Moscow Mule
Recipe by Dhanashree Kirdat Punekar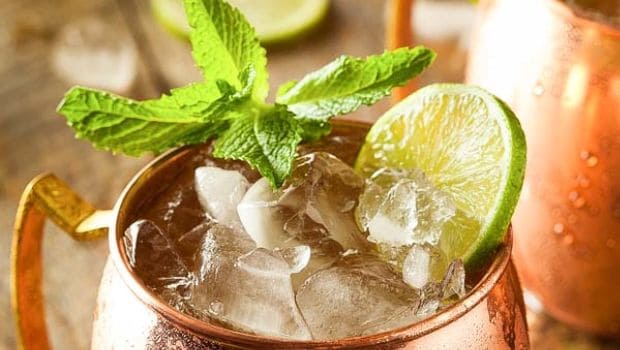 Glass: Copper MugIngredients:
45 ml vodka
15 ml ginger lime syrup
2 wedges of lime
Soda
Garnish:
Cucumber
stick and Mint sprig
Method:
Fill shaker with ice. Add vodka, ginger lime syrup and squeeze in lime wedges. Shake well.
Pour it on the rocks in a copper mug. Top it with soda, and garnish.