The demonetisation announcement may have taken the country by surprise, but two weeks later as the dust settles down, it is a good time to analyse it's after-effects. Cash is required in one's daily routine life for a number of things - paying the household help, buying groceries and vegetables, parking the car, paying tolls, eating out and street shopping. With a cash crunch at hand, people are finding ingenious ways of getting by and managing their daily transactions within the limited resourcesThough many businesses across industries have been hit, the food industry has faced a direct brunt of this move. Outside of hotels, the food industry can roughly be divided into three categories - street food, standalone restaurants (including fast food chains) and the online food delivery model. Let us take a look at how each of these has been affected.
Street Food
Chai for Rs.10 and a chicken roll for Rs.70- these have always been cash transactions. India is a treasure trove of street foods; vada pav in Mumbai, idli in Chennai, puchka in Kolkata and chole bhature in Delhi, and that is just scratching the surface. However, with only a few thousands in hand, people are saving the cash for necessities and going one step up on the food chain by ordering online or going to the organised street food retailers like Haldiram's.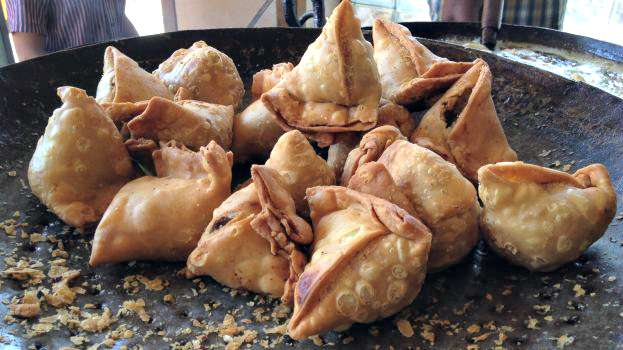 "Cash was the only way people paid us. Since the past few days, our business has almost come to a stop," laments Ram Singh, owner of what used to be a busy dhaaba in West Delhi (and now lies deserted). Talking to street food vendors in other cities too, it is apparent that their business has gone down by as much as 80-90%, making it a hand-to-mouth situation for them. But as they say, necessity is the mother of invention. Gol gappa vendors and many others have now installed payment gateway bar-codes and are going cashless.Standalone Restaurants
Though standalone restaurants offer alternative payment methods like credit or debit cards, a lot of their revenue traditionally comes in the form of cash. "Our outlets in B-towns have been worst hit, followed by our North Delhi outlet which has students and businessmen as regular customers," shared Prasoon, Founder of Saatviko. The Table, a popular fine dining restaurant in South Mumbai known for its farm-to-table concept, saw a dip in the first two days but it was business as usual after that. However, according to Gauri Devidayal (Co-founder, The Table), the over-burdened credit card servers have resulted in card machines hanging and frustration to patrons. The Table even extended credit (up to 24 hours) to its regular customers who did not have cash on them. The catering business has been hit badly too, especially when it comes to weddings, shared AD Singh, one of India's leading restaurateurs.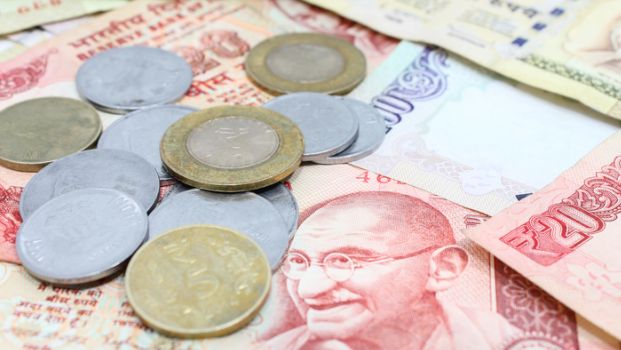 Online Food Ordering Platforms
Perhaps the only part of the industry which seems to be profiting in this situation, is the online food ordering business. This includes restaurant delivery sites like Swiggy, Food Panda, Zomato, etc. or sites connecting you with food entrepreneurs like Hola Chef. Cash on Delivery (COD) payment option has been suspended by many sites like Swiggy and Zomato. The official spokesperson at Zomato explains, "As a pre-emptive measure, we have turned off the COD option on all platforms till liquidity comes back into the market to ensure a smoother experience for our partners as well as users. We are closely monitoring the situation and will switch on the option in a few days as liquidity starts coming back into the market."
However, online payment remains a fast and convenient way to pay here, leading to many people switching to these vis a vis going to street food vendors. Office goers, who would stop at their local
dosa
or
anda
stall on their way to work, now find themselves ordering
breakfast
online, albeit paying more for their meal. Since the 9th of November, 100% orders on Zomato have been paid online and order volumes have significantly increased. "We are also actively working with our banking and online wallet partners to educate our users," Zomato's official spokesperson adds. Swiggy also saw a spike in app downloads and a 2.5x increase in use of digital wallets. Interestingly, more than 50% of users who ordered on Swiggy since 9th November had never paid online before. Hello, new India.
Sentiment in the Industry
What is interesting to note, however, is that the sentiment remains positive. Though Saatviko's business has seen a 60-70% dip in the past 2 weeks, Prasoon remains upbeat about the policy change and wholeheartedly supports it for its long-term vision. Gauri Devidayal agrees and adds, "I think it is a step in the right direction. However, with the benefit of hindsight, one believes that it could have been implemented better, but looking at the big picture, we are in favour of it." Mr. Srivats TS, Vice President, Marketing, Swiggy reiterates, "The move to demonetise the Rs 500 and Rs 1000 notes is a bold move by the government which would affect all sectors temporarily. We see it as an opportunity for driving consumer behaviour towards a cashless economy."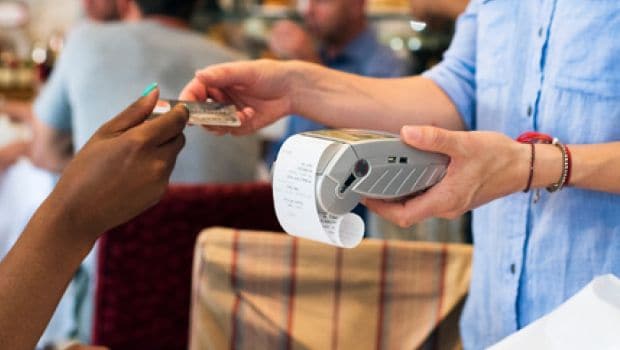 They are not the only ones. The word on the street is positive. Though newspapers may be filled with stories of hardships that the common man is facing, there is a general feeling of pride in being part of a larger change. AD Singh adds, "We are hopeful that customer spending will increasingly move from cash to mobile wallets and credit cards, which is good news for all who run compliant businesses. We are also hopeful that rentals will fall and ingredient costs will drop as the parallel economy's size drops drastically." With more ATM machines getting re-calibrated and the cash situation hopefully easing up in the next month or so, the food industry will be waiting to see their books crawl out of the red again.