Usually, when we think of 'South Indian food', immediately our mind wanders off to the much loved dosas and idlis, and piping hot vadas with lip-smacking coconut chutney that make the ultimate morning fix. Also the rich and complex curries made by using earthy spices like mustard and curry leaves, along with creamy coconut milk are hard to resist. In terms of beverages, kokum sharbat or imli sharbat make up for a great drink, regardless of the season.


Also Read: 13 Best South Indian Breakfast Recipes

Flavours from the south have made way all across India and broken territorial boundaries. As we focus more on the savoury side of what this cuisine has to offer to our palates, the decadent desserts most often take a backseat. From the creamy rava kesari to the ghee-enriched Mysore Pak, there are many marvelous southern creations that can make any sweet lover get hooked for life. So let's rediscover some traditional South Indian delights and the history behind their unparalleled pre-eminence.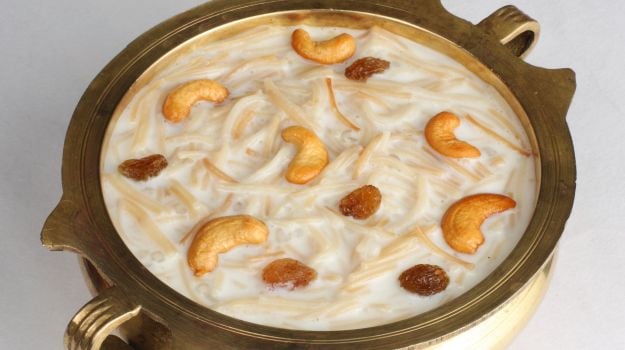 Payasam is the one dessert that is savoured in the South regardless of age and culture. The milk treat is made during all auspicious occasions and also for those occasional indulgences. It is believed that the term is derived from 'peeyusham' which means nectar or ambrosia.


Payasa or payasam is also the Sanskrit word for milk. In Kerala, it gets a dedicated space in the traditional thali during festivals like Onam in their traditional Malayalam feast popularly known as sadhya. In Tamil Nadu, payasam is served during most festivals like Gokulashtamiand others. Traditional payasam includes ingredients like jaggery and coconut milk over sugar and dairy milk that is used predominantly in the North Indian variants.


Quick Tip: To add to its many variations, this dessert can be cooked with pineapple, carrots and even mango. So, get creative!



Read: (The South Indian Delight: Five Best Payasam Recipes)


The word "Mysore Pak" does wonders to a sweet lover's palate. As though turning on a switch, it brings about an instant drool. Made from generous amounts of ghee, sugar, gram flour and fragrant cardamom, it's hard to resist another piece of it.


Designated as the 'royal sweet', even today it is considered as the 'king' of sweets in the South. Women in Mysore say that during the 10 days of Dassara festivities, they are meant to prepare at least 51 traditional items. And a platter of food and sweets without a bit of Mysore Pak in it, they say is incomplete.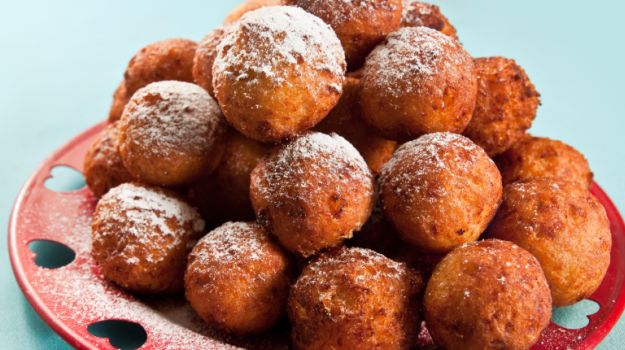 Hailing from Andhra Pradesh, boorelu are deep-fried sweet balls which are symbolic of joy and festivities. The filling of this delicacy is prepared from Bengal gram, jaggery or sugar, coconut and cardamom powder, which is used as flavour enhancer. It is then dipped in a batter made from black gram dal and rice, rolled into balls and deep-fried until golden brown.

Kozhukkattai is a popular South Indian sweet dumpling made from rice flour, with a filling of grated coconut and jaggery, and is similar to modak made in other parts of India. It is usually eaten in breakfast or as a snack along with tea.


In Tamil Nadu, the dish is traditionally associated with the Hindu God Ganesha, and prepared as an offering on the occasion of Vinayaka Chathurthi. In Kerala, it is also popularly associated with Oshana Sunday eve celebrations of Saint Thomas Christians.


Quick tip: This dessert is easy to make and you can add your favourite dry fruits for an extra crunch and richness.
Ever wondered about making scrumptious desserts from leftover idli batter? This is the answer. Extremely easy to make with a buttery aftertaste, paniyaram are fluffy and chewy on the inside. The leftover batter is sweetened with some jaggery along with coconut and cardamom. It makes for a quick snack when you are craving something sweet. You can also add chopped bananas to the mix for a tropical twist.
6. Maa Ladoo or Maladu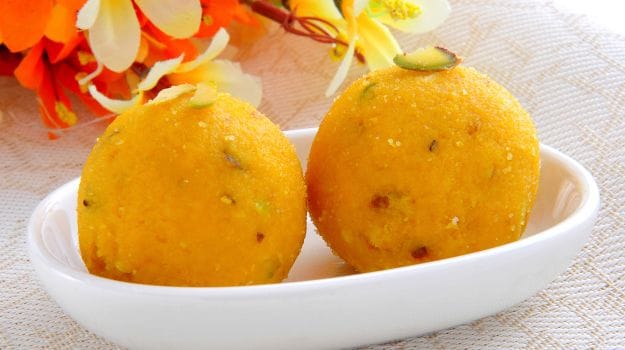 Maa ladoo or maladu is a protein rich treat that is supposed to have originated from the district of Tirunelveli. It is made from roasted gram dal or chutney dal (pottukadalai). Made in mere 15 minutes using less than six ingredients, they give a tough competition to the much adored besan ladoos. Not only are they 'melt in the mouth' good but are also nutritious.
Similar to the soft and sugary gulab jamuns, it is a popular delicacy in Kerala. Also called known as karollappam, it is a small round snack made from rice, jaggery, banana, roasted coconut pieces, roasted sesame seeds, ghee and cardamom powder.


Prepared in less than 20 minutes, the perfect balance of crunchiness and creaminess will make you fall in love with this version of the famous appam!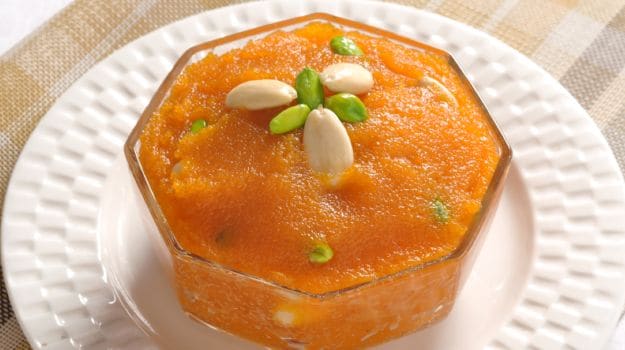 Much like sooji ka halwa, South India's rava kesari is an absolute treat with its creamy and roasty after taste. Usually bright orange in colour, thanks to the addition of saffron, it is appealing and very inviting. You can add fruits of your choice, like mangoes or pineapples to make it more delectable. This dessert hardly needs an occasion to be prepared and relished.
Paal Poli is an authentic South Indian dessert made with deep fried semolina puri soaked in sweet saffron milk.