Start Right: The Best and The Worst Foods for Breakfast
NDTV Food Desk | Updated: April 18, 2017 12:32 IST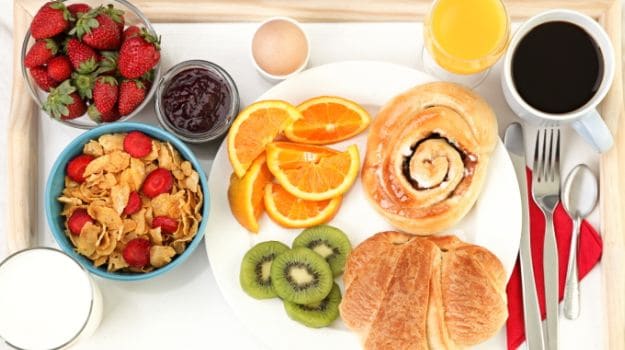 Breakfast should be a full, balanced and energy-boosting meal

By now, you already know that breakfast is the most important meal of the day and skipping it means overeating later. But, more important than just making sure you have breakfast is choosing the right kind of foods to start your day. The first thing that you give your body after a period of fasting overnight for 8 long hours or sometimes even more should be something that it truly deserves. "Your body is working even when you are sleeping and your mind is at rest. There's wear and tear happening along with constant blood circulation. It needs no other recharging in the morning than good quality food. Mornings are hectic and so, your meal time may be short but it has to be right," says Celebrity Nutritionist Pooja Makhija.

The morning rule is simple and Dr. Ritika Samaddar, Head of Dietetics at Max Healthcare in New Delhi helps us understand it. "Breakfast should be a combination of foods that release sugar easily. 1/3rd of your total calories in the day should be consumed for breakfast," she says. A very valid point she makes is that apart from choosing the wrong foods, it has also been seen than most people eat far too little for breakfast. "You cannot just have a bowl of oats or a single toast and call it a good breakfast. Breakfast should be a full, balanced and energy-boosting meal. Since it is the first meal you give your body it needs to have all three essential macro-nutrients which are fats, carbs and proteins along with a dose of fiber. So, feel free to add butter to that toast and some eggs or fresh fruits and nuts to your oatmeal bowl to make it complete meal," Dr. Samaddar advises. For most of us, it can be hard to get time to have breakfast, let alone plan for one. Therefore, we've gathered the best advice from leading diet experts and chalked out a list of the best and the worst foods for breakfast so that you don't have to think about what to grab or stay away from every morning.

Foods to eat for breakfast

Each of these foods mentioned below offer a whole lot of nutrients and can be used in itself to make a complete meal.

1. Oats
Oats are loaded with soluble fiber that takes time to digest and thus, release sustained energy over a longer period of time. They will keep you full until lunch and prevent that uncontrollable urge to binge between meals. A good way to make your bowl of oats wholesome is to top it with milk, seasonal fruits, nuts, seeds and dried berries. If you're looking for something desi, make some oats idli or oats upma with seasonal veggies like beetroot, gourds or peas.

(Also read: Can Eating Oats for Breakfast Help You Lose Weight?)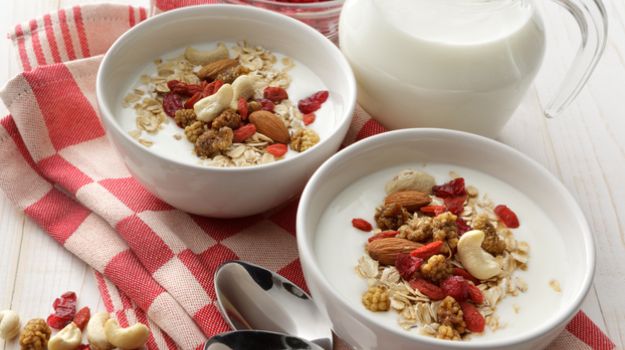 Oats are loaded with soluble fiber

2. Sprouts
According to Dr. Simra Saini from New Delhi, having a bowlful of sprouts is a good way to start your day. Sprouts are full or proteins and fiber along with other essential minerals. Moong beans, alfalfa beans, soya beans and sprouted chickpeas make a good mix with few chopped tomatoes and generous squeeze of lime. It is the perfect meal for your gut bacteria to kick-start the digestive process for the day as sprouting enriches the probiotic quality of these ingredients.

(Also read: Prebiotics Versus Probiotics)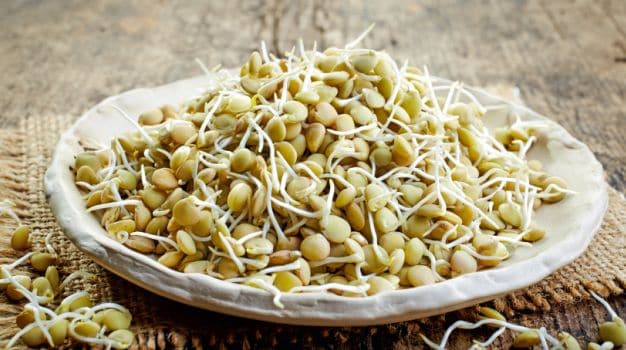 Sprouts are full or proteins and fiber along with other essential minerals

3. Eggs
"Eggs are the ultimate breakfast for non-vegetarians," shares Dr. Suneet Khanna, Dietitian from New Delhi. They're high on good quality proteins, rich in healthy fats and also contain nutrients like Vitamin B and all of these help in converting food into energy. Scrambled, poached or boiled, choose your pick. If you're looking to lose weight, boiled eggs are a good choice. "Eggetarians can consume an egg every day, while non-vegetarians should do so about four times a week", recommends Dr. Tapasya Mundhra.

(Also read: Is Eating Eggs In Summer Bad For Our Health?)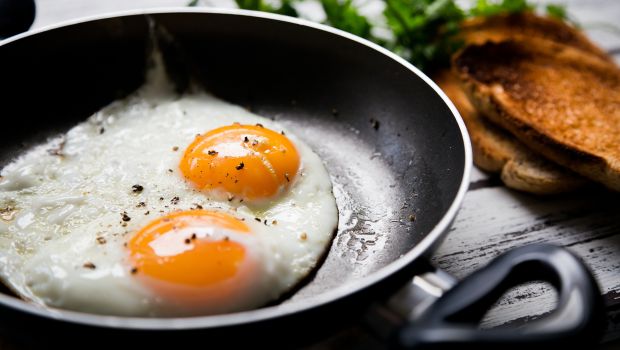 Scrambled, poached or boiled, choose your pick

4. Whole grains
The best thing about whole grains is that they are low in calories and high in complex carbohydrates, fiber, and protein. Besides oats, buckwheat, millets and barley are good options. Feel free to bake with them or use the grains to make a quick chaat with veggies for breakfast. Breakfast doesn't have to be boring; you can even use whole grain flour to make power-packed pancakes but avoid sugary syrups and serve with fresh fruits instead.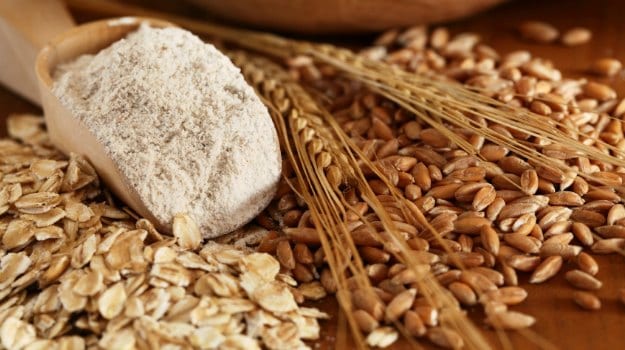 Besides oats, buckwheat, millets and barley are good options

Foods to avoid for breakfast

These are some of the most common habits that many of us have fallen for but they may be driving you away from your health goals.

1. Fruit juice
If you've been juicing away your breakfast foods, you should stop right now. A freshly squeezed juice may be a healthy option to keep yourself hydrated through the day but not for breakfast and definitely not as a replacement for a morning meal. It will only contain carbs, fiber and lots of concentrated sugar with barely any protein and hence, increase your hunger even before you're ready for lunch. Plus, it is of no nutritional value if you've removed the pulp as that contains all the fiber and a lot of it is actually lost while juicing. A good way, perhaps, would be to blend a thick smoothie or milkshake with milk or yoghurt, nuts, oats and some fresh fruits - only on days when you are really pressed for time.

(Also read: 7 Best Smoothie Recipes)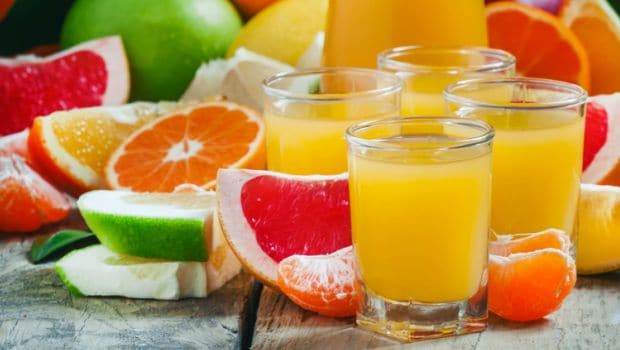 Fruit juice only contains carbs, fiber and lots of concentrated sugar

2. Energy bars
Energy bars are loaded with sugar with no fiber and little protein, especially the store bought ones. Therefore, they cannot replace your breakfast meal. In fact, foods that are high on sugar should be avoided for breakfast. They can give you a temporary boost but will leave you tired and hungry very soon.

(Also read: Are Energy Bars Really Good For You?)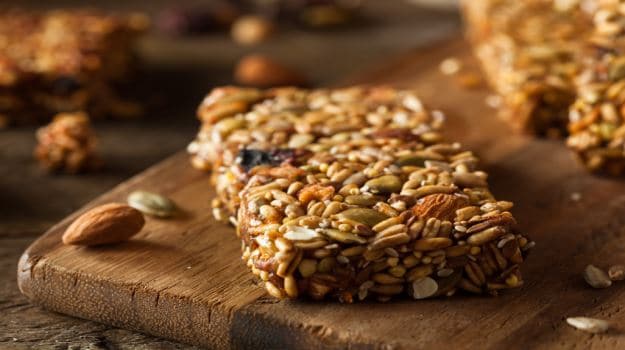 Energy bars cannot replace your breakfast meal

3. Tea or coffee
If you're a tea lover or a coffee addict, time to let go of a bad habit. Never start your day with caffeine. Your bedtime cup is only a source of empty calories with no real nourishment. It's alright to have a cup of tea or coffee after you have lined your stomach with some healthy solids, preferably by mid-morning.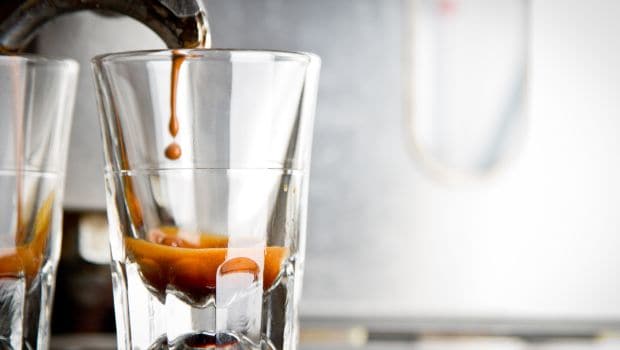 Never start your day with caffeine

4. Toast and Jam
According to Dr. Ritaka Samadar, the staple toast-jam is not nutritious enough to be on the breakfast menu - especially if you are suing white bread. "It is not just about getting the nutrients but also about the combination you choose and the sources from where you get them," she says. There's nothing wrong with having bread made with good ingredients but it cannot make for a meal in itself. For instance, a slice of whole grain bread with a bit of white butter or nut butter like almond, peanut or cashew that are full of protein and healthy Omega-3 fats can be a good companion for your breakfast with eggs and can complete your meal.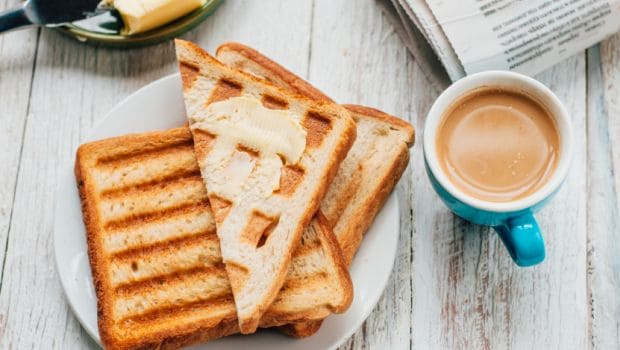 Relying only toast and jam is not a good option

So here's your take home message. If you miss out on the healthy nutrients from milk, whole grains or fruits in the morning it may be difficult for you to get enough of them later in the day. You can argue that some people just don't feel hungry when they wake up and therefore, opt for just tea and biscuits or toast-jam as a light meal but these can do more harm than good. Try having a light dinner instead for few days like a soup or a bowl of salad to change your routine. Moreover, don't just get out of bed and jump onto the breakfast table. Give yourself some time, sip some warm water to boost your metabolism, walk around for few minutes and start with a small snack like a handful of nuts. Sit down for breakfast, preferably, after an hour or so of waking up by that time you will feel hungry.