I have a confession to make. I have not played
Holi
ever since I came to Mumbai from
Kolkata
a decade and a half back. I do have sweet memories of the last time I
played Holi
. This was in Kolkata in the 1990s in our building complex. Holi is called
dol
(pronounced as 'dole') in Bengal.We spent about four hours playing Holi in our building compound that morning. We started with
aabir
or
gulal
(dry colour powders) and eventually moved on to wet colours though not the dreaded 'bador rong' (monkey colour). The latter is applied by the hand on the face and is difficult to take off and is not what
bhalo chheles
(good boys) use. Then the
coloured water
filled balloons were brandished. Finally just plain buckets of water were dumped on each other. Those were innocent days!
As the sun rose it was turn to head home. My mother shouted from the window to call me home saying that I would catch a cold otherwise. Bengali mothers and their protective instincts could be the subject of another column. I was about to head up to our apartment when a neighbourhood kakima (aunt) came towards us with a big bhaar (earthen pot). It was a bhaar full of roshogollas, as we call rasgullas back home, bought with the building society funds.
I must have had at least five before I went home!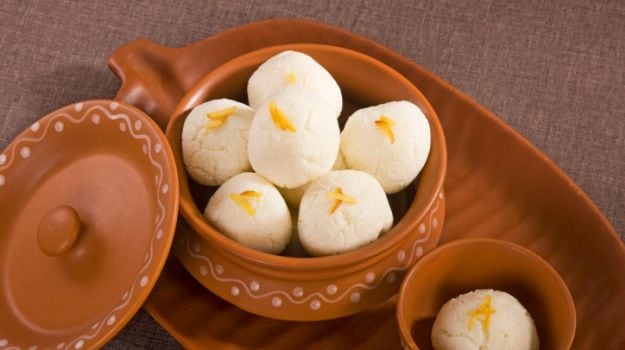 Kolkata's Love for Rasgulla and Its Variants
I watched with amusement at the debate that broke out last year on whether rasgullas were invented in Bengal or Odisa. The latter claimed they had.
Well, there is a Buddhist sutra that states: "If you want to understand the causes that existed in the past, look at the results as they are manifested in the present. And if you want to understand what results will be manifested in the future, look at the causes that exist in the present."
So if we follow this, leave the past behind and come to the present, then there is no denying the central position that the rasgulla, or roshogollaactually has in today's Bengali culture.
It is often a part of the prasad now offered to the Gods and Goddesses during pujas though traditionally cottage cheese based sweets were not offered to the Gods. My grandmother would offer two rasgullas every day while praying to the pantheon of Gods that she was devoted to. After her prayers were done, the grandchildren would get to savour those rasgullas. Now, she lives by herself, courtesy the realities of migratory lives, as most of us don't live in Kolkata anymore.
Talking of grandmoms, let's not forget the other sweets that the rasgulla has spawned, such as the cylindrical chom chom and the Bengali version of the gulab jamun - the pantua. This is made with chhena or cottage cheese like rasgullas are, and are softer than the mava-based gulab jamuns. There are the cylindrical versions of pantuas, the lyanghchas. And the much prized roshmalai (rasmalai) where rasgullas are soaked in a sweetened milk syrup.
The sweet shop Ganguram does a brilliantly ornate version of it called Indrani. This has been copied by others. There is also a baked rasgulla, which is epiphany. I first had this from Banchharam as a part of a seven course working lunch at a workshop in the Calcutta branch of an office I used to work in. They packed a tray for me to take back to Mumbai. This has now been replicated by many sweet shops.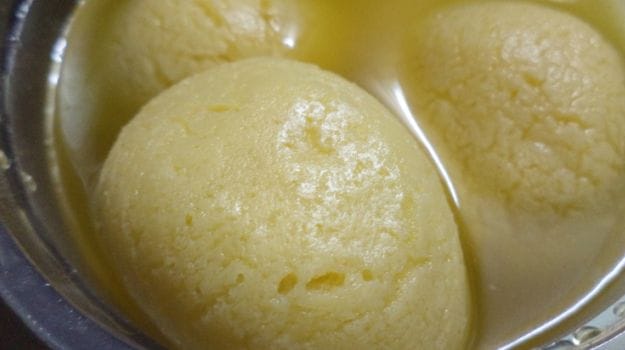 Ruled by Rasgulla
Rasgullas are a must in a traditional Bengali wedding feast. In the olden days, there used to be competitions to see who could eat the most number of rasgullas. There was a technique to winning these competitions. Seasoned rasgulla eating champs would squeeze out the rosh (ras or sugar syrup) and this would help them pack in more of these boiled sugar syrup soaked cottage cheese dumplings. I wonder what the prize was. More rasgullas?
It was also believed that rasgullas were what kept the itinerant Bengali going when on the move. Since they were boiled and prepared, they were considered a safe option to eat when on the roads. Mothers would advise their sons and wives their husbands to have rasgullas in the sweet shops when a sudden hunger pang caught them before reaching home. It didn't matter that these mishtir dokans or sweet shops were shrouded with flies!
From a health point of view, rasgullas are considered to be among the lightest of Indian sweets. Doctors in Kolkata would allow these to those suffering from jaundice too.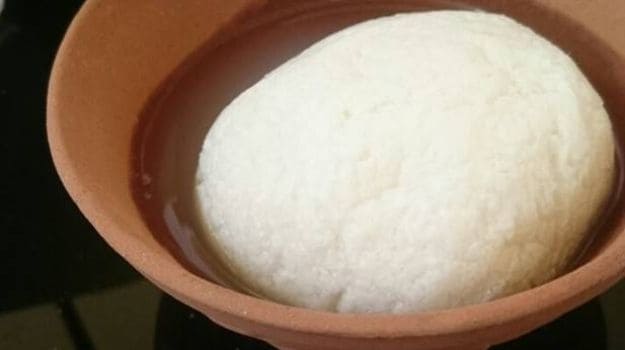 Where to Pick the Best
Which is the best sweet shop for rasgulla in Kolkata? The most sought after are those in North Kolkata such as Nokur or Bheemnag though now the south has some strong contenders such as Banchharam. Famous stores such as KC Das and Ganguram have branches across the city. Mithai at Beckbagan is pretty cool too. Or you can go to the friendly (occasionally grumpy) neighbourhood shops too. Haldiram's stocks rasgullas, but why go to Haldiram for rasgullas when in Kolkata?
My younger brother Siddhartha strongly recommends Chittaranjan Mistanna Bhandar near the Shova Bazar Metro station in North Calcutta as one of the best places to have rasgullas in Kolkata. He is also a big Nolen Gurer rasgulla fan.
Hardly anyone makes rasgullas at home in Kolkata. That's because they are so easily available in the myriad sweet shops that dot the streets of the city. Rasgullas are pretty inexpensive here and you can buy them by the piece. If you plan to carry them back from Kolkata, as the sign at airport will remind you, check them in. You have to buy the tinned ones of course for this.
Probashis or non-resident Bengalis usually make rasgullas at home. My late father did so while he was in England in the 1970s and my grandmother did so when she lived in Delhi. In my earlier years in Mumbai I would get me stash from an elderly non- Bengali vendor called Lallan Mishra who would come with sweets made by a Bengali caterer. He would come to our doorstep and sit down forlorn and fatigued and one would end up buying more out of compassion if not anything else. I found the rasgullas in non-Bengali sweet shops in Mumbai chewy. Sweet Bengal, which has branches across Mumbai, does some pretty decent ones.
I am pretty sure I won't play Holi this year too but getting home some roshogollas won't be a bad way to celebrate Holi.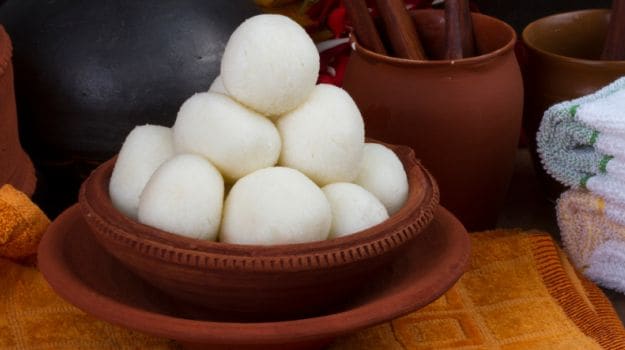 About the author:
Kalyan loves to eat and he loves to talk about all that he eats. His wife urged him to start writing about it, otherwise she would have to hear it all. He blogs as 'finelychopped' and is the editor at large for the India Food Network. According to a 2016 report published by Indian Cuisine RR, Kalyan has also been rated as 'top Indian food influencer on Twitter'.
Disclaimer:
The opinions expressed within this article are the personal opinions of the author. NDTV is not responsible for the accuracy, completeness, suitability, or validity of any information on this article. All information is provided on an as-is basis. The information, facts or opinions appearing in the article do not reflect the views of NDTV and NDTV does not assume any responsibility or liability for the same.