Picture a creamy, thick and gooey pudding, beautifully layered in a jar topped with fresh fruits! Wouldn't you want to simply nosh it all up? A decadent pudding is a comfort food that nothing else can ever match. Be it a satisfying chocolate pudding or a rich nutty one or simply a fruit pudding - one cannot stop at one bite of the beautiful dessert. But do you feel guilty even thinking about it and how it can hamper your weight loss diet?


Well, that's what most of us struggle with while drooling over such guilty pleasures. Puddings, complete with milk and sugar, are full of fat and carbs, and that can derail you from achieving your weight-loss goals. But does that mean you cannot gorge on the mouth-watering treat at all?


(Also Read: 11 Best Pudding Recipes | Easy Pudding Recipes)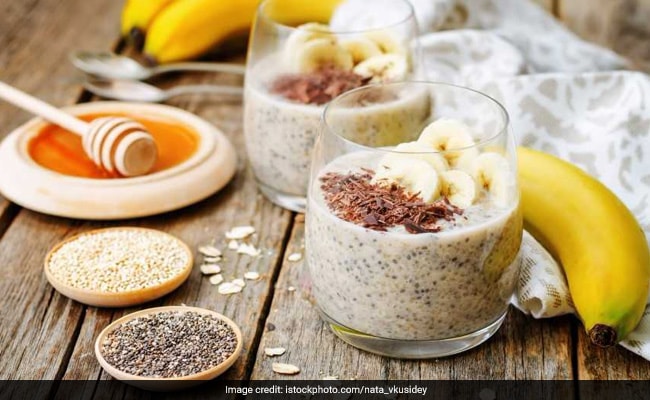 We've got you covered! A smooth and decadent strawberry pudding is a low-fat, sugar-free dessert that is packed with the goodness of
chia seeds
. According to 'Healing Foods' by DK Publishing House, chia seeds are a powerhouse of protein and also help in boosting the metabolism rate of the body, further felicitating weight loss.
The strawberry chia seeds pudding is a delicious mix of low fat milk, chia seeds, strawberries and star anise. The addition of star anise brings a unique flavour to the dish. The spice is also known for its many medicinal properties including fighting flu and coughs.


Find the recipe of strawberry chia seed pudding here; try at home and let us know the experience in the comments section below.
About Aanchal MathurAanchal doesn't share food. A cake in her vicinity is sure to disappear in a record time of 10 seconds. Besides loading up on sugar, she loves bingeing on FRIENDS with a plate of momos. Most likely to find her soulmate on a food app.