Zinc is an essential mineral that plays a crucial role in ensuring normal functioning of the body cells. Though required in a small quantity, it greatly affects the overall health of the body, which reflects on our skin. Zinc contains some powerful antioxidants that help combat free radicals and prevent skin disorders like acne and eczema. Zinc also regulates oil glands in the body, which is helpful in suppressing build-up of oil that happens to be the main cause of pimples. Summer is the time when you are likely to spend more time out in the sun as the days are longer. The strong ultraviolet (UV) rays may lead to skin darkening and premature ageing. Zinc oxide, present in zinc-rich foods, is known to form a protective layer on the skin and fights off the harmful effects of sun rays.


It is clear that zinc is an important nutrient that we need not just for a healthy body but also for healthy skin. To help you consume this vital mineral, we list down some ideas for dinner recipes that contain foods with high amount of zinc.


Zinc-Rich Dinner Ideas -
According to the United States Department Of Agriculture (USDA), a 100 gm serving of lamb contains as high as 2.56 mg of zinc. A meaty dish of marinated and grilled lamb chops, with or without vegetables, provides a whole lot of zinc for that glowing skin you always dreamt of.


(Also Read: Eat These 3 Foods To Increase Zinc Level In Your Body)
Known as masoor dal in Hindi, red lentil is already a common dinner dish in most Indian households. With a remarkable zinc content of 3.6 mg per 100 gm of lentil, this dal can be eaten with breads (roti/naan) or rice and is a relatively light meal.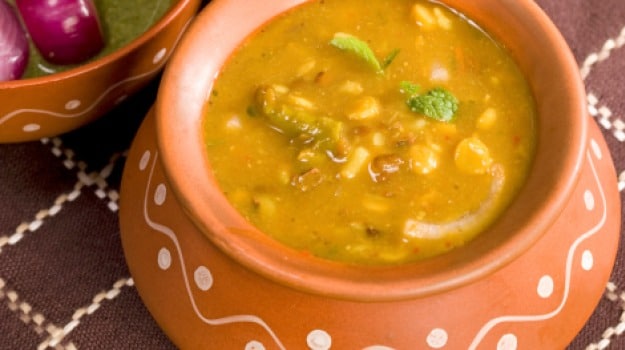 Here is a delicious way of consuming pumpkin seeds. Replace pine nuts with pumpkin seeds while making pesto sauce and use as a creamy and nutritious sauce for pasta. Pumpkin seeds are super rich in zinc mineral. A 100 gm serving of the seeds contain a whopping 7.64 mg. of zinc.


(Also Read: 5 Summer Fruits You Must Eat For Glowing Skin)
Chickpea or chana is used to make different kinds of dry and curried dishes for main meals. These white-coloured legumes supply a good amount of zinc (1.53 mg of zinc per 100 gm of chana) to the body. Dry chana mixed with a dense masala of tomatoes and spices, can be paired with roti, bread or rice.
So tweak your diet a bit and try these recipes with high zinc content to get healthy, glowing skin.

About Neha GroverLove for reading roused her writing instincts. Neha is guilty of having a deep-set fixation with anything caffeinated. When she is not pouring out her nest of thoughts onto the screen, you can see her reading while sipping on coffee.