Just a few months ago, Shabana Azmi kept Twitter busy when she posted an image of a dish she sampled during a trip to Italy. She called it upma, the Twitterati largely disagreed saying she couldn't tell the difference between upma and poha. We didn't hear of this in most parts of south India where we love our upma, one of those dishes that truly belongs to the 'any timers' menu in any all-day diner. It works equally well for breakfast, lunch, dinner or in between meals. With the cross pollination of cooking styles over the last few decades, it's not unusual to stumble upon poha or sabudana upma (or maybe I should say khichdi) in urban homes in south India. However, it's the traditional style upmas that still rule the roost here.If etymology is your scene, the word for upma in all the south Indian languages combines salt and flour. It's why you have uppittu (uppu for salt and pittu for flour) in Kannada or uppumavu in Tamil. Semolina (rava) is usually the go-to ingredient for upma almost across south India but there are quite a few iterations with an assortment of staples:Chow Chow Bath: Old Bengaluru's restaurants can probably take credit for combining a spicy ravauppittu (also referred to as khara bath) and kesari bath (or sheera) in a single dish that is served bisi (piping hot) for breakfast. In Karnataka, chow chow is an informal expression used for 'mixture'. It's possible that chow chow bath was used to describe this mix of sweet and spicy that is served with coconut chutney.
Semiya Upma:
The traditional
rava upma
or
uppitu
tastes best when it's fresh off the stove. This
upma
crafted with vermicelli also works for an office lunch box at a work space without a microwave oven. It's also a popular snack at tea time.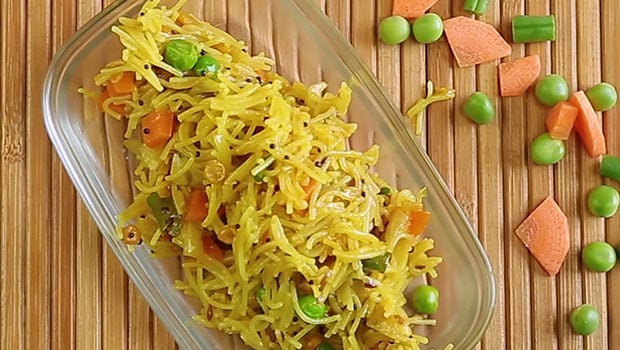 Semiya upma is a popular snack at tea time.

Millet Upma: The rediscovery and growing popularity of millets especially among well-informed urban audiences is seeing a variety of upmas that cleverly use the goodness of millets. Some of these dishes have also started to make an appearance at new-age health food restaurants in Chennai and Bengaluru. Foxtail millet (thinai in Tamil/navane in Kannada) works really well for upma and involves a similar recipe as a rava upma.Whole Wheat Upma: Popular in parts of south western Tamil Nadu for its health benefits, this upma is similar to the dalia served in northern India and is a popular dinner option (combined with fresh vegetables) especially with people who are counting their calories.Rice Upma:Arisi upma in Tamil Nadu and akki tari uppittu in southern Karnataka, this traditional upma version is made with raw rice and is quite different from the more popular semolina version both in terms of flavour and texture.Rice Upma RecipeIngredients
Raw rice - half a cup
Tur dal - 1 table spoon
Grated coconut - one forth cup
Red chillies - 3-4
Cumin seeds - 1 tablespoon
Pepper powder -one forth teaspoon
Curry leaves - a few sprigs
Asafoetida - one pinch
Coconut oil - 2 table spoons
Salt - to taste

For seasoning
Mustard seeds - 1 teaspoon
Urad dal - 1 teaspoon
Channa dal - 1 teaspoon

Method
Grind (dry grind) the rice and tur dal to a coarse mixture in a blender
Place oil in a pan. When heated add red chillies mustard urad dal, channa dal red chillies and curry leaves
Add asafoetida and coconut when it turns and fry lightly
Add two and half cups of water
Add cumin seeds, pepper powder and required salt.
Allow water to boil well
Add the rice gradually to the mixture
Keep stirring on slow fire till completely dry
Serve hot (you can add a small dollop of ghee) with coconut chutney or sambar.
Garnish with grated coconut and curry leaves
You can also transform this into rice balls. Roll the cooked mixture and steam in an idli steamer for about 8-10 minutes.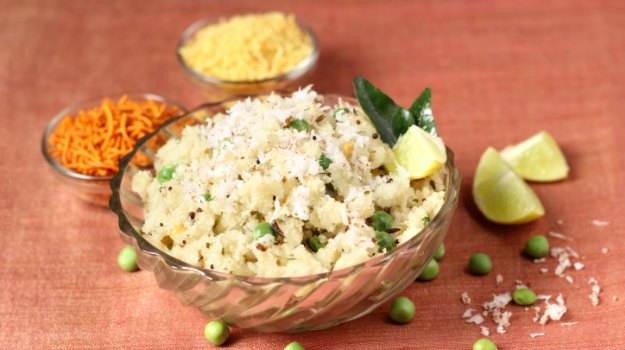 Rice upma is made with raw rice
So the next time you crave for some light yet healthy snack, bring upma to your rescue and satisfy those hunger pangs!
About Ashwin RajagopalanI am the proverbial slashie - a content architect, writer, speaker and cultural intelligence coach. School lunch boxes are usually the beginning of our culinary discoveries.That curiosity hasn't waned. It's only got stronger as I've explored culinary cultures, street food and fine dining restaurants across the world. I've discovered cultures and destinations through culinary motifs. I am equally passionate about writing on consumer tech and travel.