Poha is a much-loved Indian breakfast food that has a number of variants in different parts of the country. Whether you like to eat it the traditional way with peanuts, curry leaves, et al, or whether you love to munch on the chivda prepared from this flattened rice dish, poha holds a unique appeal that is almost universal. In Uttar Pradesh and some parts of Rajasthan, poha is eaten topped with some spicy bhujia and with a side of sweet and sugary jalebis or imartis. On the other hand, in Maharashtra, poha has potatoes added to it and is served with a side of some chutney and topped with crunchy, bright yellow sev. But did you know that poha is incredibly healthy too?


There's a reason poha is considered the perfect breakfast food and has gained traction not just across India, but also globally. For one, it's incredibly easy-to-prepare and even a novice cook may not go wrong with any basic poha recipe. For another, it's cooked along with a number of vegetables like peas, potato, coriander and even crunchy peanuts are added to it. This makes the dish more nutritious and filling. It's also easily available and packs in a nutritious punch for very cheap!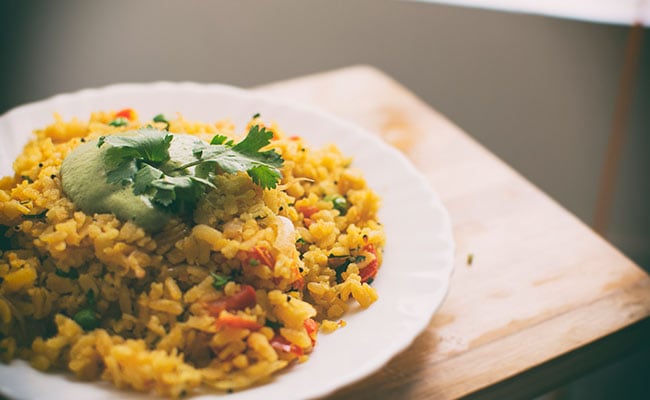 Poha is a much-loved Indian breakfast food that has a number of variants in different parts of the country

Here are some health benefits of eating poha:


1. Controls Blood Sugar Levels

Poha is considered a good meal for diabetics. Being rich in fibre, poha promotes a slow and steady release of sugar into the blood stream, thereby preventing any sudden spikes in blood sugar levels.

Also Read: Red Poha: How to Use This Healthier Alternative to Regular Poha

2. A Good Probiotic

This may come as a surprise to many, but poha is a good probiotic food too. This is because the dish is made by parboiling paddy and then drying it out in the sun for a few hours. After this the dried product is beaten flat to make poha. The finished product has undergone fermentation and hence retains the microbial flora from the partially digested carbs and proteins, which is healthy for the gut.


3. A Good Source Of Healthy Carbohydrates

Poha is made up of 76.9 per cent of carbohydrates and about 23 per cent of fats. Hence, it's a great breakfast food as these healthy carbs provide energy to the body to carry out its daily functions.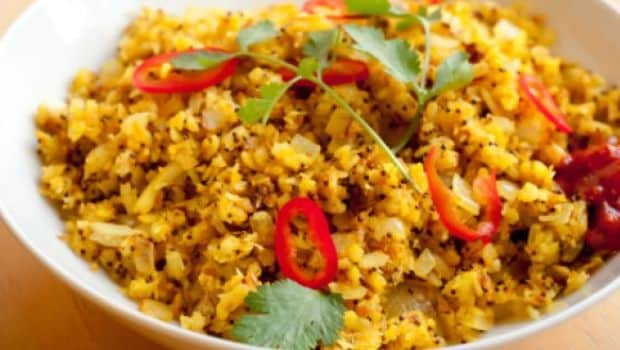 Poha is considered the perfect breakfast food

4. Easily Digestible

Poha is also light on the stomach and can be easily digested. Therefore, it can either be had as the first morning meal or as a light evening meal. Poha will never cause bloating and will also keep you full for longer.


5. Rich In Iron

Lactating or pregnant women are often advised to eat softened poha, as these women are at high risk of gestational anaemia. This is because the production process of poha requires the rice to pass through iron rollers. The flattened rice retains some of the iron from the process and are hence considered to be rich in iron. You may want to squeeze a bit of lemon juice in your bowl of breakfast poha to help your body absorb the iron better.

Also Read: A Nation United by Poha


6. Low In Calories

Poha is also quite low in calories. One bowl of cooked vegetable poha has just around 250 calories, along with a number of essential vitamins, minerals and antioxidants too due to the presence of curry leaves in it. If you add some peanuts to the mix, it raises the number of calories in the meal, but if you're watching your weight, you may want to skip the peanuts.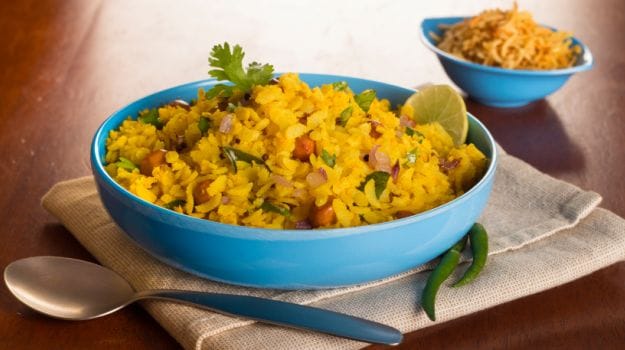 Poha is easily available and packs in a nutritious punch for very cheap
You can make your
poha
healthier and more nutritious by cooking it in
olive oil
or
coconut oil
and by adding more vegetables to it. You may even increase the satiety factor and make it protein-rich by throwing in some
soya bean chunks
. All in all, the Indian
poha
is quite a rockstar on the health front and must be included more often in your diet.