What would we have done had there been no eggs? Whether you are pressed for time, or just simply too lazy to cook, the eyes automatically start roving around the kitchen to look for eggs. Bonus: For its high quality protein and fat soluble vitamins, they make for one of the healthiest options for breakfast too. Easy-to-prepare, readily available and ever-so delightful, eggs are the true companions when cravings hit hard, but the weather is such a buzzkill to cook anything. During winters, the cravings are at its peak but the nip in the air isn't quite the best motivator to pull you to the kitchen (or anywhere far from your blanket). For the longest time, our breakfast has been ruled by eggs and its popular forms in omelettes, scrambled eggs and even fried eggs. Turns out, there is so much more you can do with eggs in the morning besides these much loved options too!
Try these delicious egg breakfast options to soothe the cravings and chill, all at once!

1. Baked Eggs with BeansWhy fry them when you can enjoy its flavours without the calories by just baking them. Perfectly whisked eggs baked to perfection with flavoursome additions of tangy tomato sauce and cheese makes for one the most loved American breakfast/brunch dishes. Team your eggs with the flavourful toppings of beans, onions and cherry tomatoes and lick your plates clean. Here's a delicious recipe that may help you get the delight right.
(Also Read:
Have You Been Consuming Stale Eggs? Here Are 4 Easy Ways to Tell
)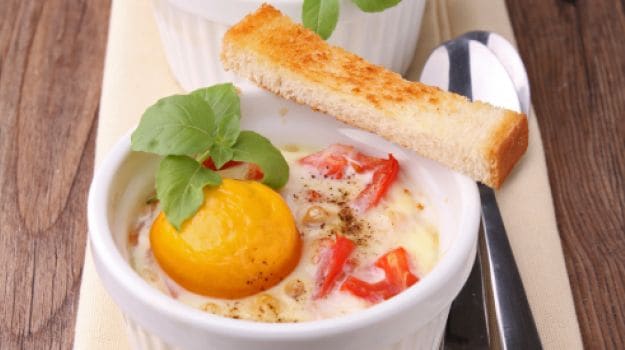 2. Fully Loaded Egg Frittata This one is for those 'not-so-great' chefs who love good food, but can barely get anything right on the kitchen front. This wholesome dish is the perfect dish to get through the sluggish winter mornings. Frittata is an egg-based Italian dish, similar to an omelette or quiche topped with rich ingredients like meats, cheeses, vegetables and even pasta. To get the eggy delight right in the comforts of your kitchen, follow this amazing recipe by Chef Vicky Ratnani. Loaded with sausages, ham, potatoes tossed together, topped with whisked eggs and baked to perfection, this delightful treat will surely give your day a best start.(Also Read:10 Different Types Of Edible Eggs)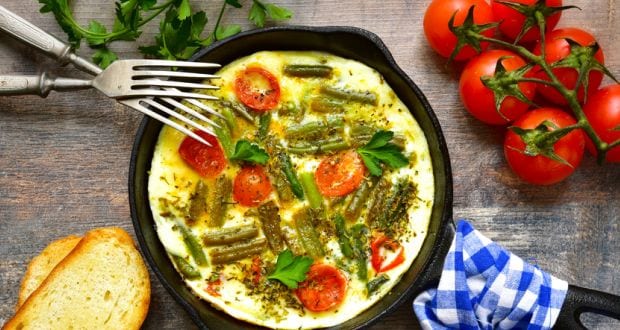 This wholesome dish is the perfect dish to get through the sluggish winter mornings
3. Egg Burji SandwichEasy-to-prepare and equally delicious at the same time, Egg Bhurji or Anda Bhurji can be dubbed as a close cousin of scrambled eggs which is topped with heart-warming spices and veggies like onion and coriander. Place the bhurji in the middle of two cushion-y breads and grill. Voila, your Egg Bhurji sandwich is ready! (Also Read: How to Peel Hard Boiled Eggs: 5 Fool-Proof Ways)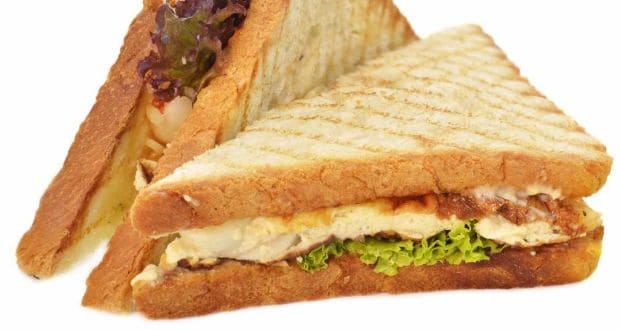 4. Anda ParathaFrom aloo, to methi to chicken and cheese, the number of paratha varieties that exists in the country is mind-boggling. One such immensely loved kind of parathas is Anda Paratha or egg paratha. In a mixing bowl, add flour, salt and oil, and knead the mixture into a smooth dough using water. Knead the dough well and divide them into small balls and make usual parathas by putting the rolled out dough ball on the hot tawa. In a bowl, whisk the eggs well along with onions, chilli, coriander leaves, garam masala and salt. Once the paratha cooks for 1-2 minutes, pour the egg batter carefully along the edges of the paratha. Drizzle some more oil and cook for 5-6 minutes and serve the paratha with pickle, curd or chutney.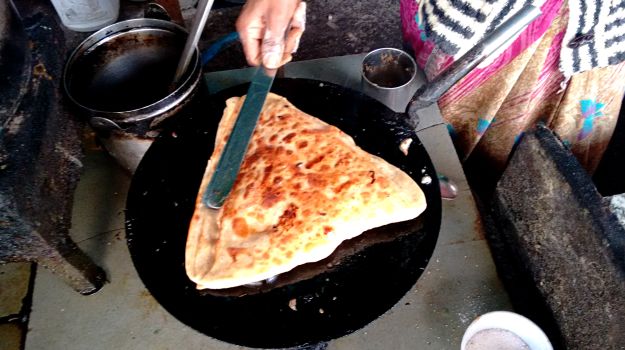 5. Masala OmeletteThis is not your regular omelette; this is our desi Masala omelette loaded with lovely spices and herbs. Awaken the innovator in you and whip up the lovely treat with this incredible recipe by Chef Aditya Bal. This combination of eggs, onions, tomatoes and flavourful spices is one heart-warming treat we can never say no to.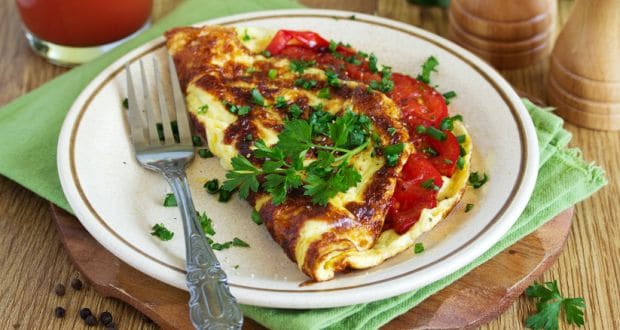 6. Masala Cheese French ToastOne of the most loved breakfast staples across the world, French toast provides a lot of room for innovation and experimentation. For instance, this delectable recipe by Chef Vicky Ratnani is sure to be a delight. The desi take to the classic French toast is so fuss-free and delicious that you won't mind having it every day of the week. Breads coated in spicy egg batter and a mixture of sauces along with oodles of cheese. This egg dish is a must try!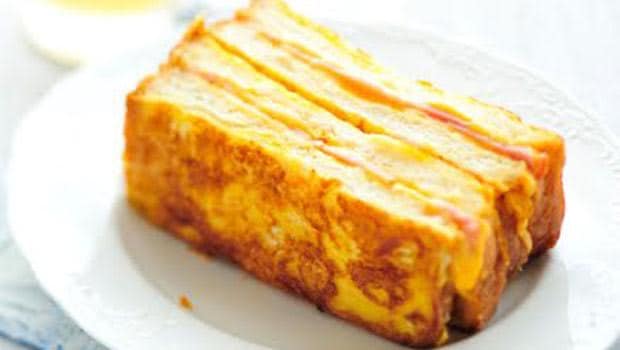 French toast provides a lot of room for innovation and experimentation
Spoilt for choices aren't you? No more running away from kitchen, for it's time to don your apron and chef's hats. Go ahead and give your mornings the delicious start they deserve.\
About Sushmita SenguptaSharing a strong penchant for food, Sushmita loves all things good, cheesy and greasy. Her other favourite pastime activities other than discussing food includes, reading, watching movies and binge-watching TV shows.