Come
winters
and we can't help but indulge in our
favourite winter foods
. And it's only fair, we feel! Amidst the cold air, the heavy sheath of fog that surrounds us and sluggish days, often our warming treats are the only motivation to get us through the day. So, if you have been on a binging spree, you are not alone. But have you ever wondered how there is a significant increase in your appetite during these winter days? How you can tuck in almost twice the amount of food that you normally do? Has it got to do with those
hard-to-miss seasonal delights
or does your body need more food during winters? Let's find out.The unexplained growth in appetite and the perpetual state of hunger during winter months, is actually your body's defense mechanism to keep you warm. During winters, our body temperature tends to drop. Those sluggish winter woes where you don't even feel like moving around your house, let alone going out is due to a drop in energy levels. In this case, the body switches on the starvation mode, it feels that there are not enough nutrients in the blood to keep us warm resulting in the stimulation of hunger spells. Additionally, our metabolism takes a beating and goes down during this time. Because metabolism (chemical activity occurring in the body's cells to break down food to give us energy and heat) works best at 37 degrees Celsius, the body sends out signals to the brain to induce the feeling of hunger, calling for more food as it were.
(Also Read: 7 Natural Tips To Keep Your Sensitive Skin Glowing Through Harsh Winters​)
There are two ways by which this metabolic feat is achieved - one, by increasing the breakdown of body's stored fat, and two, by providing the body more fuel to burn in the form of food. When the body runs out of pre-stored fat, it demands more food. The hypothalamus in the brain, has two discrete centers for regulating the food intake - a 'feeding centre' and a 'satiety centre'. On receiving the signals from the body, the hypothalamus suppresses the satiety centre and activates the feeding centre, making you feel hunger pangs.
(Also Read: Winter Weight Loss: 6 Vegetables To Start Eating Now)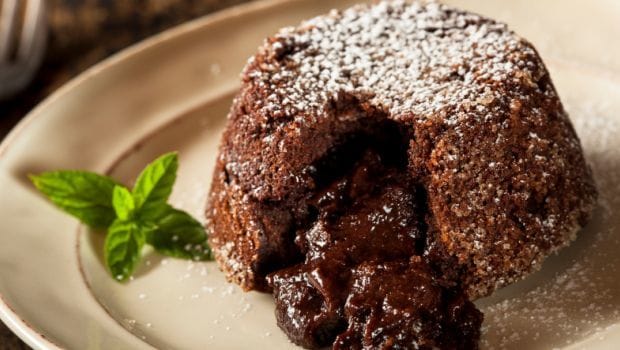 The body weight, the amount of food present in the gut, the amount of glucose in the blood and the body temperature are chief influencers of the brain to take any action. Meher Rajput, Nutritionist and FITPASS explains, "In winter we tend to eat more because that's how our body keeps itself warm and maintains normal body temperature. In winters, there is an added need to generate more energy to keep the body warm. Unlike in summers, our bodies are drawn towards more heavy foods (laden in ghee and sugar) in winters. This is your body's message to generate more calories. Calories generate energy and energy produces heat that helps us keep up with our dropping body temperatures. Similarly, in summers, when there is already so much heat on the outside it is natural to drink more water and keep the body cool and hydrated. It is just the body's call that you are answering to. However, that definitely doesn't mean you don't keep a track of all that gajar ka halwa and methi ladoos that you nosh into. Remember, moderation is the key to good health" In short, there's no point in feeling guilty for all those inexplicable starving bouts in the middle of the day. Can we go enjoy our cup of hot chocolate already!
About Sushmita SenguptaSharing a strong penchant for food, Sushmita loves all things good, cheesy and greasy. Her other favourite pastime activities other than discussing food includes, reading, watching movies and binge-watching TV shows.