Do your movie plans revolve around which restaurant you would visit later? Are you the one rushing to the popcorn counter to get your own tub before the movie begins? If yes, then you are genuine foodie who likes his cinematic experience as much as he likes the caramel in his popcorn. We bring you a round up of 10 great movies around food that are sure to please your eyes. 1. Chef (2014)More than a movie about greasy sandwiches, Chef is a tale of every person whose job comes in the way of their passion. Chef is the story of a short tempered Chef Carl, who is stuck in his job at a swanky restaurant, and the repetitive menu is killing his love for food. His quick temper costs him his job, and it is then that Carl's real journey starts. He launches a jazzy food truck with his estranged son and sells delicious Cuban sandwiches. A treat to watch! An Indian adaptation of the film starring Saif Ali Khan is set to hit the theaters this year.
(Also read:
5 Best Egg Sandwich Recipes for Breakfast​
)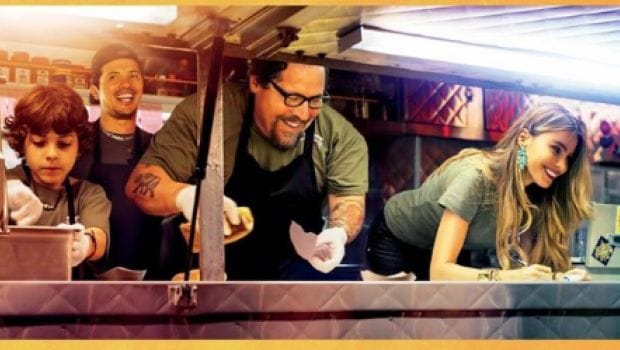 Photo Credit: Facebook/chefmovie

2. Bawarchi (1972)What can save a joint family on a verge of a fallout? In Hrishikesh Mukherji's world, some lip-smacking food, and a home cook full of joie de vivre. Watch how the vivacious and ever optimistic Rajesh Khanna gives this typical Indian squabbling family some good food for thought. As Indians, family and food as quite close to our hearts. Hrishikesh Mukherji's ingenious combination of both made the movie not only a simmering hit back in the day, but it is also remembered as a classic.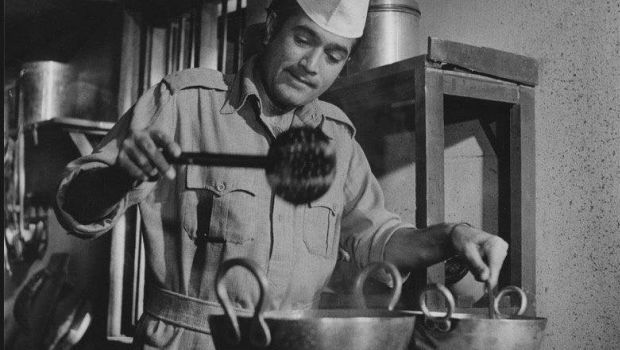 Photo Credit: Facebook/rajsharma3. Lunchbox (2013)A middle aged widower in a mundane 9 to 5 job. A neglected housewife working towards rekindling her marriage. Some serious letter exchanges over paneer and bhindi, and a heart-warming tale of two lonely souls. Lunchbox has all the essentials to make your heart go aww! Watch how fate takes a delicious turn when Irrfan Khan's character gets the wrong tiffin (prepared by Nimrat Kaur for her husband). The relationship that blossoms with a letter assessing the intricacies of the dish to a profound companionship between the two solitary souls is sumptuous and sad in equal measures. (Also read: What's in Your Lunch Box)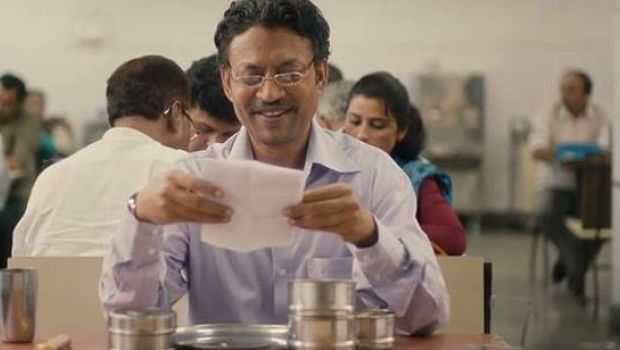 Photo Credit: Facebook/thelunchboxmovie
4. Charlie and the Chocolate Factory (2005)Adapted from a novel of the same name by Roald Dahl, Charlie is a young boy from a poor family who along with 4 other children gets to embark on a tour of the chocolate factory run by an eccentric Willy Wonka (Johnny Depp) and his equally peculiar staff of Oompa Loompas, a race of small people who have been helping Wonka operate the factory. With chocolate fountains, chocolate rivers and chocolate figures, this movie is every chocolate lover's dream. (Also read: Top 6 Health Benefits of Dark Chocolate​)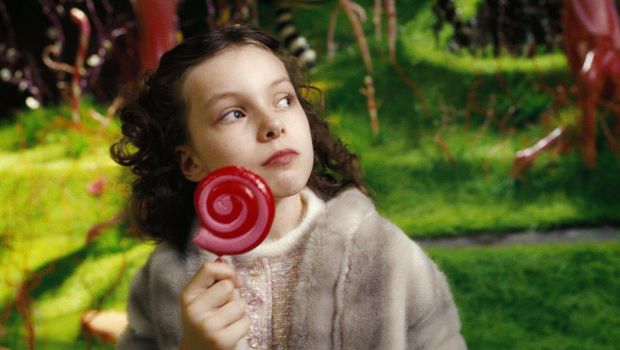 Photo Credit: Facebook/charlieandthechocolatefactory5. Stanley Ka Dabba(2011)Let's admit it. Recess is the best memory we have of our school time. Who can forget waiting for the bell to ring and running out of the class with our tiffin boxes? Stanley ka Dabba is a nostalgic joy ride depicting the same, albeit with an emotional tadka. Watch Stanley's heartwarming camaraderie with his friends and their dabbas and relive your childhood.(Also read: 10 Best Tiffin Recipes for Kids)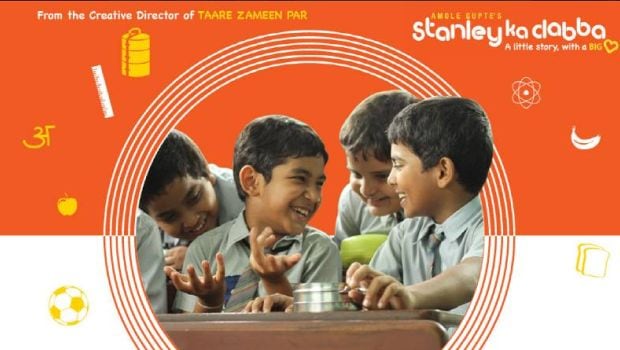 Photo Credit: Facebook/stanleykadabbamovie
6. Ratatouille (2007)This animated flick left many of our taste buds wavering. A delicious take on how a rat (Remy) with a refined gastronomic sense wants to be like his idol deceased chef Auguste Gusteau. Watch how Remy takes Gusteau's Kitchen by storm. Remy's unique way of communicating with his human friend Alfredo Linguini and their journey to save the restaurant makes this movie a lovely treat.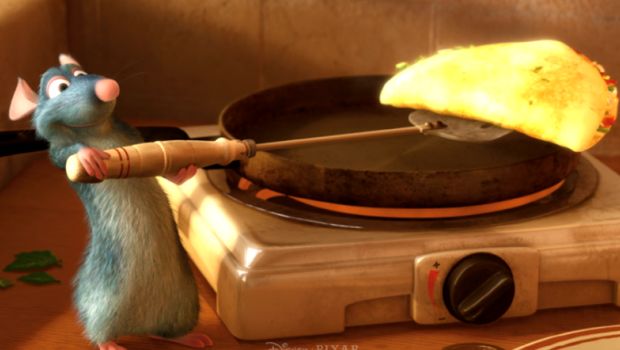 Photo Credit: Facebook/ratatouillemovie7. Eat Drink Man Woman (1994)Living with his three unmarried daughters is a challenge for Master Chef Chu who tries to strike a balance between his own traditional views versus their new age thinking. What keeps them together? An elaborate dinner every Sunday!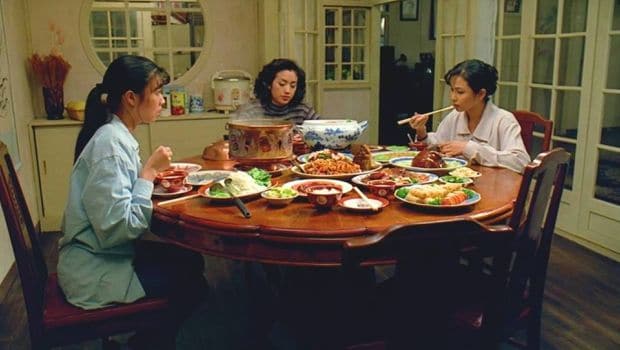 Photo Credit: Facebook/eatdrinkmanandwoman8. Julie and Julia (2009)A blogger Julie Powell attempts to cook like and emulate a famous cook of the 1940's Julia Child through her book Mastering the Art of French Cooking. As she cooks, Julie finds a much deeper connection with Julia that she had never known of.(Also read: 10 Best French Recipes)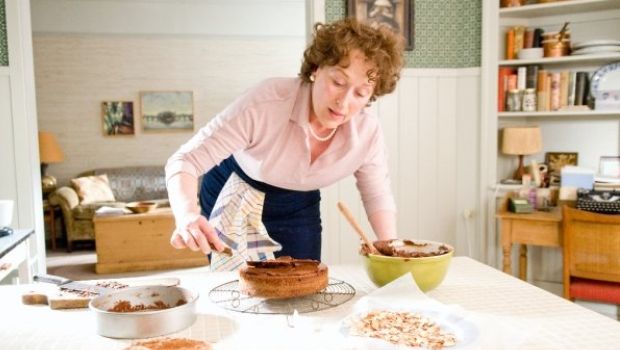 Photo Credit: Facebook/julieandjulia
9. Babette's Feast (1987)This vintage classic set in a 19th century Denmark village is treat for your soul. Two sisters who have spent their lives under an authoritarian father, take in a French refugee servant Babette Hersant, and the French feast she serves in return is not what the Danish sisters were quite expecting.(Also read: 10 Best French Recipes)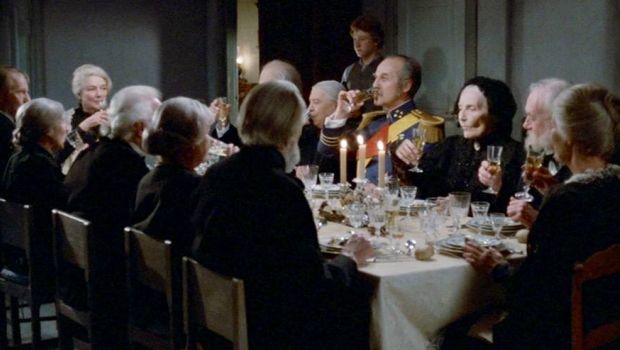 Photo Credit: Facebook/baverlyspicer10. Daawat-e-Ishq (2014)A thoughtful film mixing a relevant social issue of dowry with food. Parineeti's character Gullu along with her father try to con Tariq who is the owner of the best kebab joint in Lucknow,,but fate has other plans and they fall in love. The film might not have set the box office registers ringing but was acclaimed by critics. Also, the movie captures some drool-worthy visuals of galouti, shami, and seekh kebabs from the Land of Nawabs and Kebabs!(Also read: Decoding What Makes the Perfect Kabab Experience​)

Photo Credit: Facebook/daawateishq